Halsey Shares "11 Minutes" Single Feat. Yungblud & Travis Barker
About a sabotaged budding romance.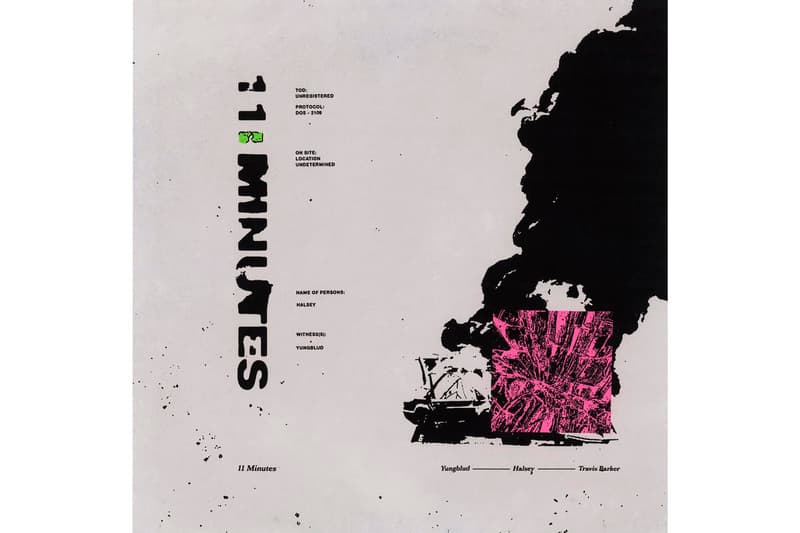 Halsey and her boyfriend Yungblud have just shared their collaborative single "11 Minutes," which also features Blink-182 drummer Travis Barker.
The single features a hypnotic track which incorporates guitar and high-powered drumming from Baker which is then balanced out with Halsey and Yungblud's vocal exchange. "11 Minutes" touches upon a couple who sabotage their relationship due to societal pressures.
"The song tells the story of a perfect tragedy that reflects modern love within our society," Yungblud said in a statement. "We are so distracted and focused on what's next, we can fail to see what is actually in front of us. We don't realize how much we need something until it's taken away from us." Yungblud continued, "Working with Halsey and Travis was a fucking dream — at the end of the day we're all rock kids. We grew up with a mutual adoration for the genre so it completely makes sense that we would come together and try to modernise it." This marks the first joint project between the couple.
Halsey announced the single to fans via her personal Twitter account this morning. "11 Minutes" can now be streamed via Spotify below.
Halsey recently made her Saturday Night Live debut, playing both host and performer for the night. In more music-related news, Cardi B reactivated her IG account to announce new Bruno Mars single.
https://t.co/Xt1zdrEVsw ? pic.twitter.com/BeiLrVhSyj

— h (@halsey) February 13, 2019
"11 minutes" out now @halsey @yungblud ⌚️ Link in bio pic.twitter.com/ywjJs2eLUW

— Travis Barker (@travisbarker) February 14, 2019