Gunna Reveals 'Drip or Drown 2' Tracklist, Features & Producers
We're only days away from its debut.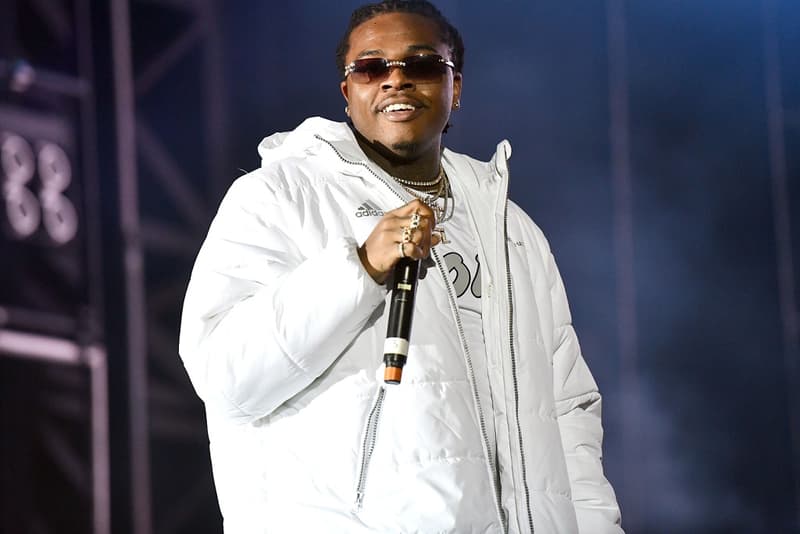 At the beginning of this month, Gunna introduced his anticipated new studio album, Drip or Drown 2, by releasing its lead single, "One Call." In the days since, the 25-year-old star has revealed his upcoming LP's release date and unleashed another single in support of the project, "Speed It Up." Now, with just a few days to go until Drip or Drown 2 is scheduled to land on streaming services, Gunna is unveiling its official tracklist and revealing its features lineup.
Drip or Drown 2 is made up of 16 new tracks, and boasts collaborations with Young Thug (who is also credited as one of the album's executive producers), Lil Baby and Playboi Carti. Besides Thugger (or, SEX), Drip or Drown 2 will also feature Wheezy and Turbo as its executive producers. The tracklist for Gunna's next full-length was originally publicized by Wheezy, who took to Instagram to share the information.
"In this industry, you can't be too cool, and you can't be a bully, you gotta be just right," Gunna shared with Billboard last year, opening up about what's he learned in the rap game so far. "You can't try to bully the game, you ain't gonna win that way. I'm still learning as I go though."
Check back this Friday, February 22, for a stream of Gunna's Drip or Drown 2 album in its entirety.
Following the release of his upcoming solo project, Gunna also plans to drop the sequel to his 2017 joint-album with Lil Baby, Drip Harder. "Of course. This year. That's a guarantee — we ain't even playing like that," Gunna responded to REAL 92.3's Bootleg Kev and DJ Hed after being questioned about the possibility of a Drip Harder 2.