Demna Gvasalia Is Tired of Being Misunderstood
The Balenciaga & Vetements mastermind wants to clear the air.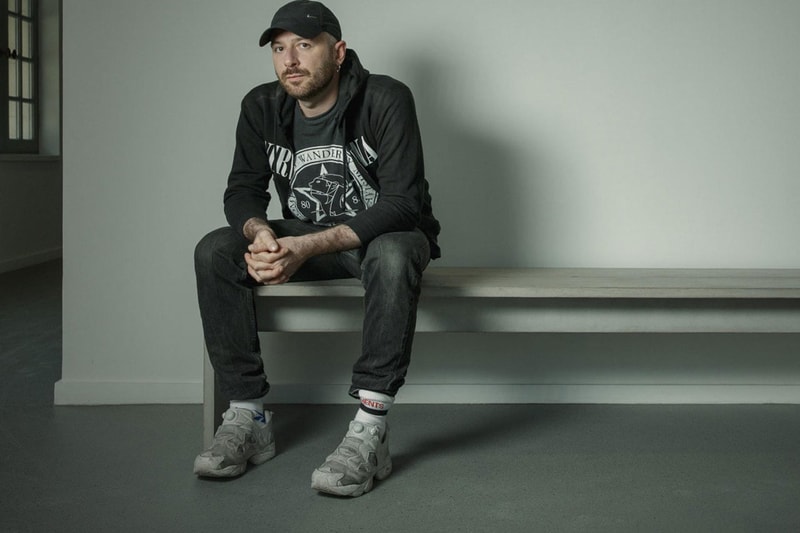 In a new interview with WWD, Demna Gvasalia leaves no stone unturned. The Balenciaga and Vetements designer has been a fashion industry upsetter since debuting his first collection with the latter brand back in 2014 — who's flippant take on media and popular culture set the stage for a new era of the high-horse riding luxury fashion industry. But this didn't come without a cost, his unique take on sartorial and ready-to-wear garments was met with just as much criticism and disgust as much as it was loved by onlookers. Now the Georgian designer wants to set the record straight, coming clean to discuss his misunderstood "ugly" sneakers and design methodologies.
On the topic of appropriation, Gvasalia is no newcomer — his famous DHL T-shirts, Champion sweats, IKEA blue shopping bags, and use of logo-heavy graphics sparked a conversation surrounding the designer's infamous spin on consumer culture:
"It's a big word everyone is throwing around left and right, but nobody really knows where it actually comes from and why. And that it's not Demna who started this…I have discovered [Marcel] Duchamp by discovering myself in a way as [a] designer, because it explains to me how I work."
Going into depths, the artist reiterates the infamous 20th century Duchamp, who ironically took normative consumerist products and managed to turn them into controversially engaging works of art. This is someone who equally influenced the late Cristóbal Balenciaga, and even the likes of Virgil Abloh, conveniently applying them to the culture of sartorial fashion and haute couture.
"I just wanted to point out that appropriation didn't start as a concept in fashion with me. I've just maybe modernized it in a way that's understandable for my generation of consumers who I talk to. Because we grew up with the same values, the same interests, and I would call this the first Internet generation."
Further speaking on his viral DHL T-shirts for Vetements, and even creating "fake" garments for his 2016 South Korean pop-up that drew attention from Asian pop culture monolith G-Dragon, Gvasalia notes "It was just a joke actually…but I don't usually joke when I make fashion. I'm really serious about making clothing." It's no question that the contentious designer's methods have bled across the industry  — with brands not merely appropriating his methodology, but rather directly copying: "My work is being appropriated right and left…and not my conceptual appropriation of fashion but direct appropriation of products that I produce."
Continuing forth the topic of Balenciaga's now-iconic Triple S, the trend-sparking shoe that led to the current over-sized and ugly "dad" market emphasis:
"Triple S was supposed to be a chunky sneaker…it was really absolutely a proportional exercise of footwear, and not any kind of a gimmicky play with what was ugly or not ugly in shoe fashion. I'm not part of this ugly fashion. I never liked ugly stuff really. I hate small feet visually. A lot of guys don't like to have small feet. To me, large shoes are more stable and more masculine. Also, I believe when you create a new silhouette, the product succeeds."
In many senses the Triple S mimics and continues-forth with his overall fashion ideology surrounding the realm of the over-sized, something that undisputedly put him on the luxury fashion map back in 2014. Regardless of what you think about the designer, Demna Gvasalia has made one of the most promising names for himself in fashion history in a very short period of time.
For more fashion news, check out an inside look at Virgil Abloh and Evian's collaborative launch party.