Invader Installs 'Star Wars' Mosaics Across the Island of Djerba
A total of 58 new street art pieces.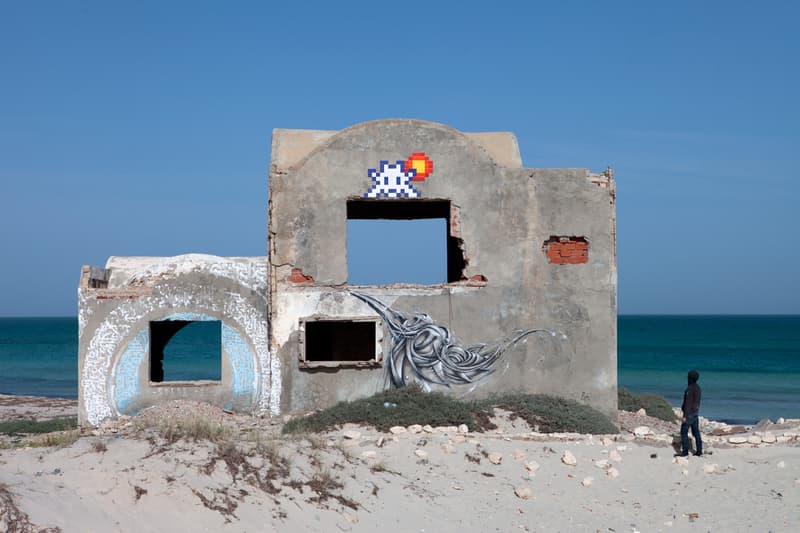 1 of 5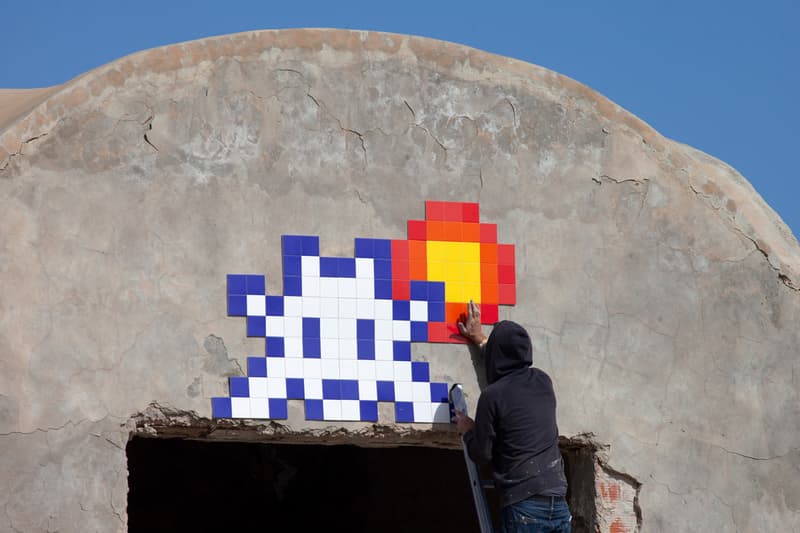 2 of 5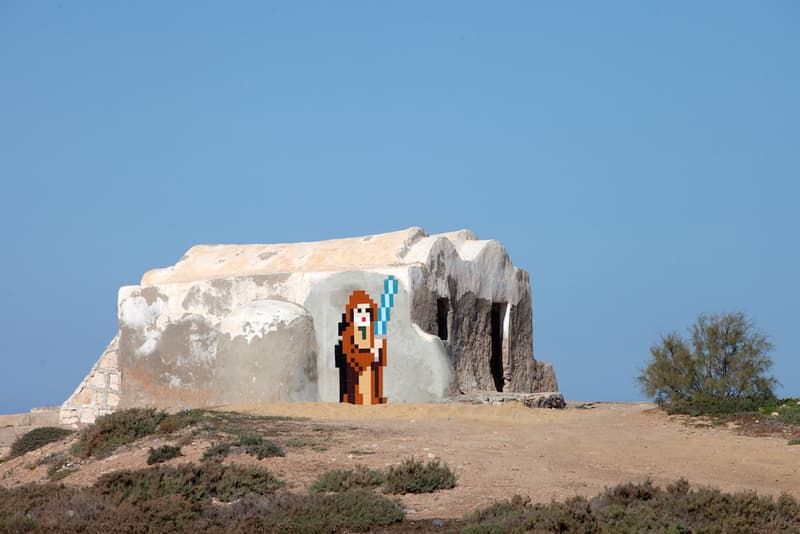 3 of 5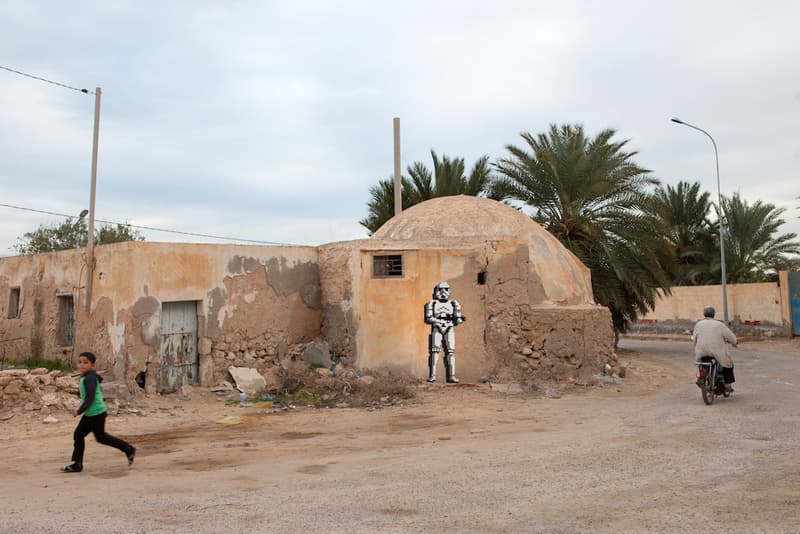 4 of 5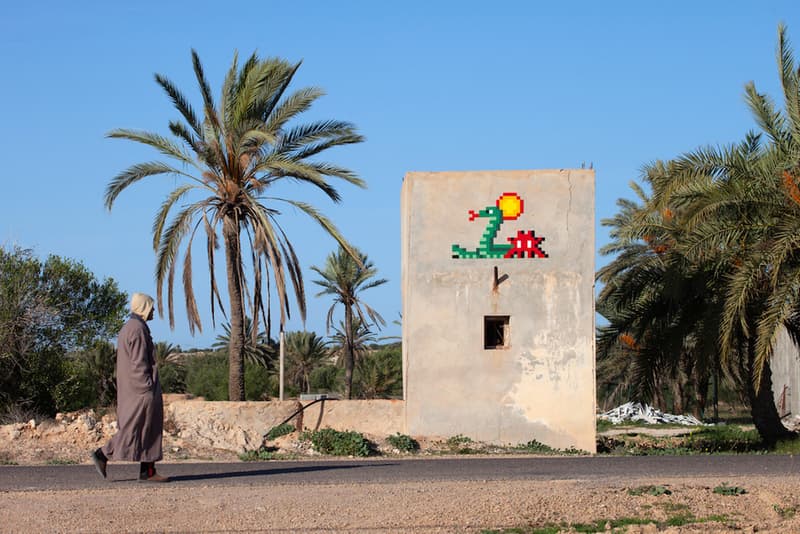 5 of 5
Last month, Invader snuck onto the top of the Eiffel Tower in Paris to install one of his famous mosaics. For his latest invasion, the notorious street artist paid a visit to the island of Djerba in Tunisia to install a total of 58 new pieces. One of the more eye-catching works is a series of Star Wars characters to celebrate the premiere of the Star Wars: The Rise of Skywalker movie.
Some of these pixelated figures were installed in the locations featured in the cult film franchise. From a pixelated Obi-Wan Kenobi installed onto the Jedi's actual house in the 1977 film to a Stormtrooper artwork placed in the location where Luke and Obi-wan first met Han Solo and Chewbacca, the artist's mosaic tributes will surely please any fan of the space opera.
"The island of Djerba in Tunisia is well known for its sandy beaches, white dome-shaped roofing houses, date palm trees, white sand beaches but also locations of the first Star Wars movie," he expressed in a statement. "This is also the 79th territory hit by the Invasion with a total score of 58 mosaics installed throughout the island."
Check out select mosaics in the slideshow above and then visit Invader's website to view more invasions.
Elsewhere in art, the Noguchi Museum will launch two concurrent exhibitions featuring the namesake sculptor's progressive designs.