Zlatan Ibrahimovic Becomes Part-Owner of Swedish Club Hammarby Causing Fan Outrage
The rival club of the player's first professional team, Malmö.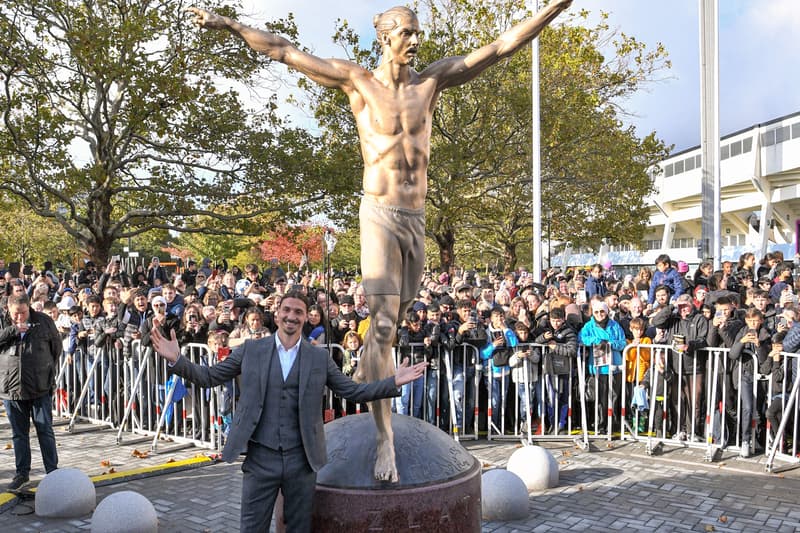 Legendary football player Zlatan Ibrahimovic has just become part-owner of top-tier Swedish club Hammarby, causing outrage among many of his longtime fans.
The deal came as part of the ex-LA Galaxy player's investment in AEG Sweden — a Swedish sports and live entertainment company — which owns a minority stake in Hammarby. "Hammarby is a great club, with passionate supporters and a respected history in Stockholm and throughout Sweden," said Ibrahimovic. "I am excited for the opportunity to continue my relationship with AEG while supporting one of the most interesting and influential clubs in Sweden."
However, the move has been met with outrage by many of his fans, who subsequently set fire to Ibrahimovic's statue outside Swedish team Malmö's stadium in protest. Being born in the region, the 38-year-old striker had made his professional debut at Malmö, and Hammarby happens to be the team's main rival. "Recently he's said all this stupid stuff, which I don't agree with, but I have supported him anyway," said a Malmö fan. "Now he pays us back by engaging in Hammarby, which is a big betrayal. He usually says that you shouldn't forget where you come from, but apparently he has forgotten that now."
In other sports news, Colin Kaepernick has reportedly received no NFL offers since his private workout.
BREAKING: Swedish legend Zlatan Ibrahimovic has announced he has bought a 25% stake in Hammarby.

The news has not gone down well in Malmö, who unveiled a statue for their club icon a month ago. Someone chucked a toilet seat onto it this morning in protest. pic.twitter.com/K9YNNBF6Zt

— Nordic Football Pod (@nordicfootpod) November 27, 2019
Zlatan Ibrahimovic's statue outside Malmo's stadium was set on fire on Wednesday in an apparent reaction to Ibrahimovic becoming a part-owner of rivals Hammarby.

(via blatteultras04/Instagram) pic.twitter.com/t0YgrsDKIv

— ESPN FC (@ESPNFC) November 28, 2019