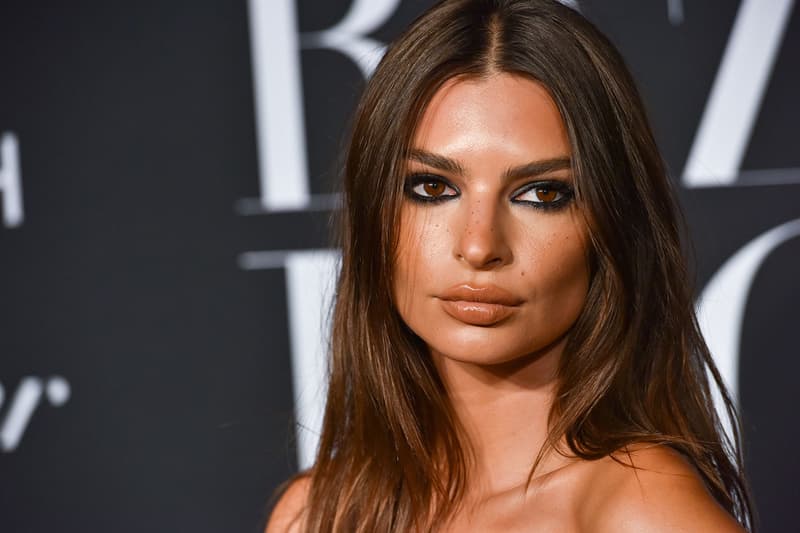 Emily Ratajkowski Accuses Jonathan Leder of Assault, Circulating Photographs Without Her Consent (UPDATE)
In an essay written by the model and published in The Cut.
---
UPDATE (September 17, 2020): Emily Ratajkowski has alleged that multiple images taken of her by photographer Jonathan Leder, including several of her nude, were circulated and published without her consent. Furthermore, the model has accused Leder of sexually assaulting her during the photoshoot.
In an essay for The Cut, Ratajkowski describes the situation leading up to the alleged assault, as well as the aftermath of the incident, when she learned second-hand that the Polaroids taken would be published in a photobook and exhibition without her consent. Though she attempted to take legal action against Leder, she claims that the costs of pursuing her case were prohibitive. Leder has since published three books using images of Ratajkowski from the shoot.
Page Six reports that Imperial Publishing, which represents Leder, has denied the allegations, calling them "outrageous" and "salacious." Separately, Leder has told the Daily Mail that the claims are "totally false."
---
ORIGINAL STORY (November 23, 2016): Just last year, Imperial Pictures Publishing released a special edition photo book featuring American model Emily Ratajkowski. Chock full of Jonathan Leder-shot Polaroids from 2012, the NSFW book was limited to just 250 signed and numbered editions, all of which sold out in a heartbeat before Imperial subsequently released additional print runs of the publication. Now Leder is releasing a special collectors edition of the book in time for the holidays. More than double the length of the original, the pefect bound book — which is being released ahead of an exhibition of the photos that's on tap for next year — measures 7" x 9" and boasts a bevy of previously unreleased imagery from Ratajkowski's infamous shoot. Says Imperial of the book:
It's a rare glimpse at a natural-born star on the verge of exploding. Ratajkowski has since sparked feminist debate, appeared in films like Gone Girl, and inspired many a transfixed fan to Google the pronunciation of her name. Here, she's pure simmering sex appeal. It's a wonder she didn't burn the house down.
Due out this December, the book can be perused in its entirety and pre-ordered over at Imperial's website while the corresponding exhibit of the included photography will take place at New York City's Castor Gallery next February.
---
Updated by Rob Nowill on September 17, 2020.