J Stone Taps YG, Nipsey Hussle, Snoop Dogg, Mozzy & More for 'The Definition of Loyalty'
21 new tracks from the All Money In affiliate.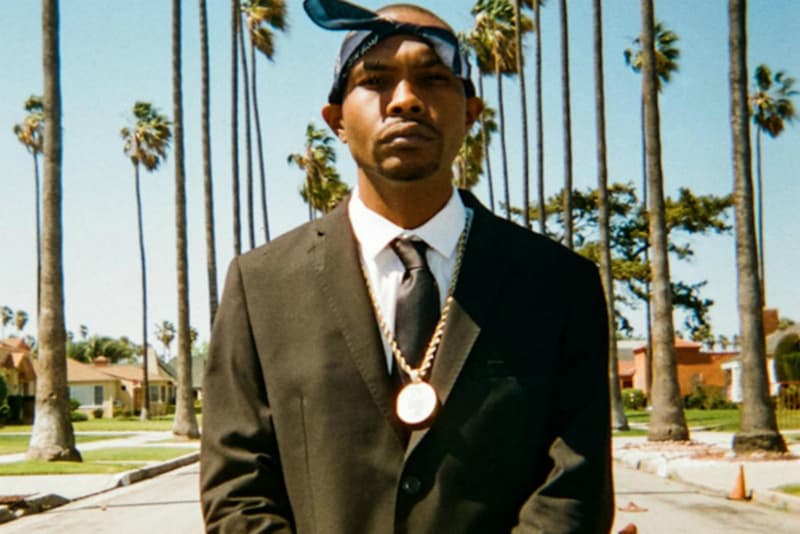 All Money In rapper and Nipsey Hussle affiliate J Stone is carrying the torch for his crew's West Coast-based movement by serving up an expansive new studio album known as The Definition of Loyalty. Made up of 21 new tracks, J Stone's feature-heavy Definition of Loyalty LP finds him reaching out to YG, Snoop Dogg, Mozzy, Curren$y, Casanova, Wale, Pacman Da Gunman, Bino Rideaux, Jeremih, Dom Kennedy, James Fauntleroy and more for creative assistance; a posthumous verse from Nipsey Hussle also pops up on the album's Pacman Da Gunman and Casanova collaboration "Nineteen." Production on Definition of Loyalty comes courtesy of Bassman, Mike & Keys, Al B. Smoove, The Olympicks, Disko Boogie, Sap and others.
"If you not playing this album and you was talking that marathon continues you a joke! #TheDefinitionOfLoyalty OUT ON ALL STREAMING PLATFORMS!" J Stone shares via an official statement attached to a recent Instagram post. "Go Stream This Album like Crazy #AllMoneyIn … BTW My Album is #2 on the top 40 iTunes Charts."
"Jealous n***as hated and the police raided / Took a n***a from the block to the police station / We wrote it all down, n***a we mapped it out / N***as jealous cause they wanna rap, what's that about? / N***as wanna bang for the clout, what's that about?," J Stone raps on Definition of Loyalty opener "The Marathon Continues." "Been from the gang, it's some shit I never rap about / Just some young n***as trying to make it out / On the road to riches, they was lost, we had a paper route / Damn I wish Nip and Fatts was here / How y'all die at 30 something after banging all them years / You know what we live by, n***a we ain't had no fear / All this money, power, fame, still can't make y'all reappear / Somehow I'ma keep this Marathon going / I know now it's on me plus I'm God's chosen."
You can check out J Stone's new studio album The Definition of Loyalty below.
For more, revisit DJ Khaled, Nipsey Hussle and John Legend's "Higher" visual.