BAPE & Pagani Hit Suzuka Circuit To Celebrate the 20th Anniversary of the Zonda
Spotlighting the mid-engine sports car in full blue ABC camo.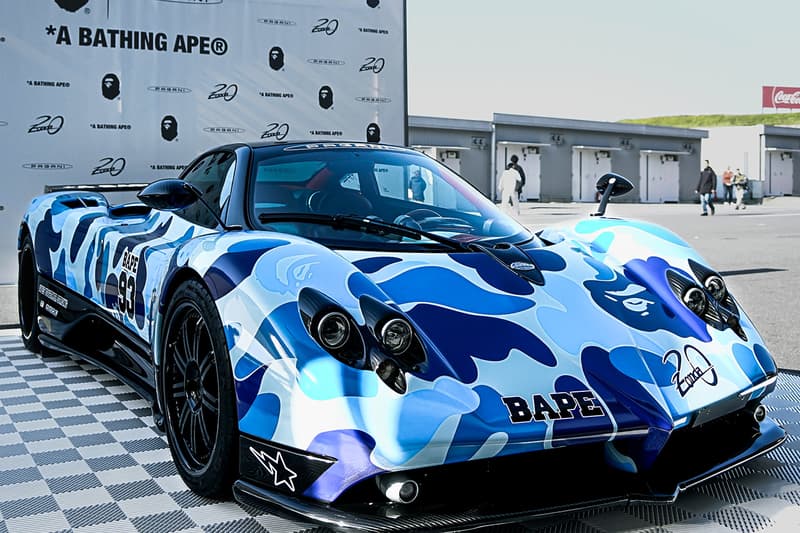 1 of 9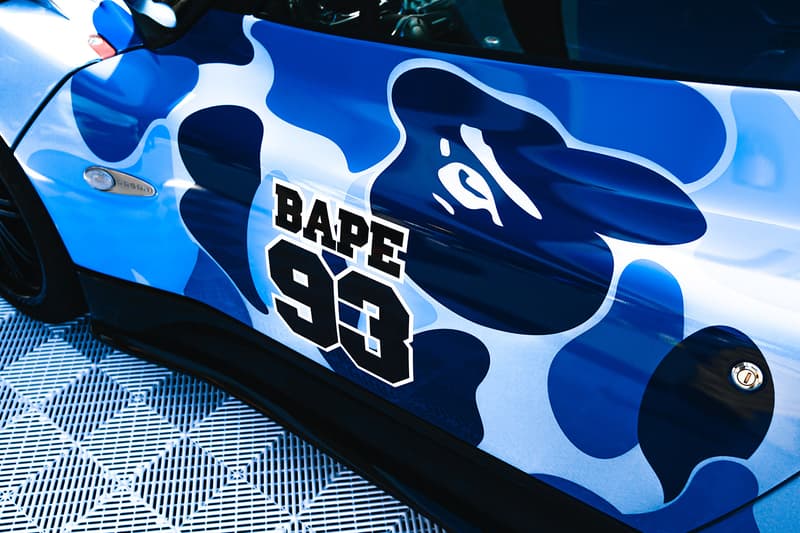 2 of 9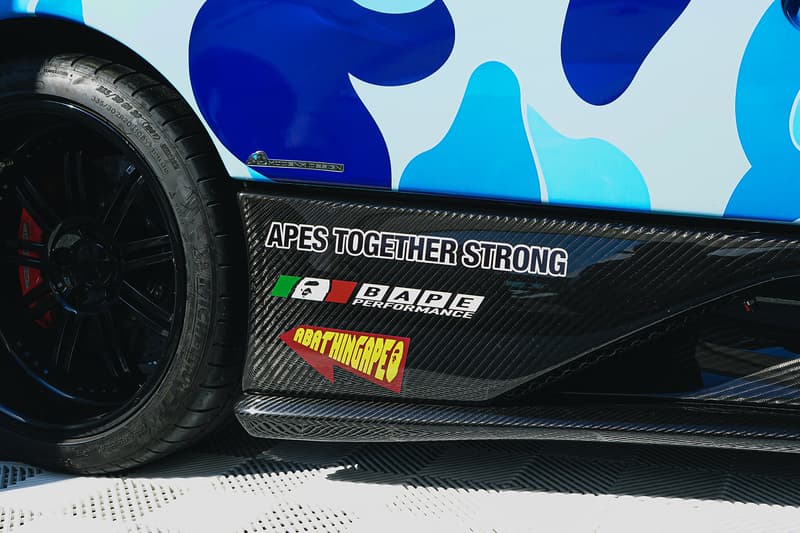 3 of 9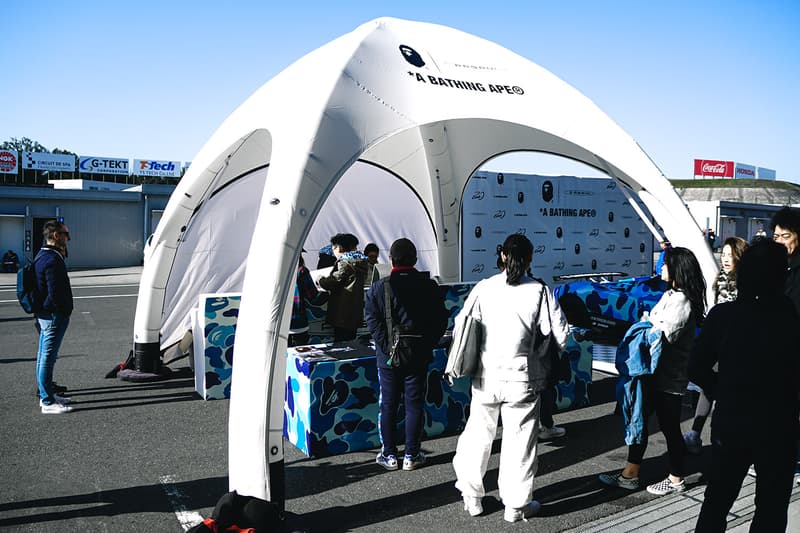 4 of 9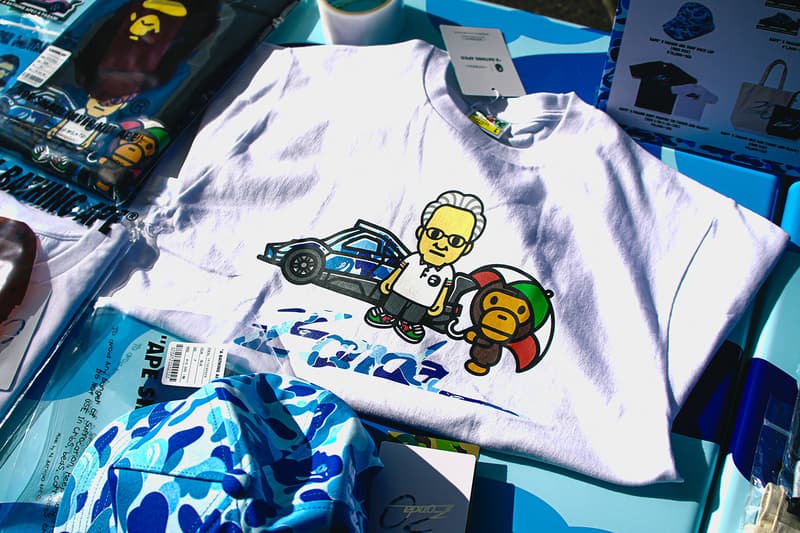 5 of 9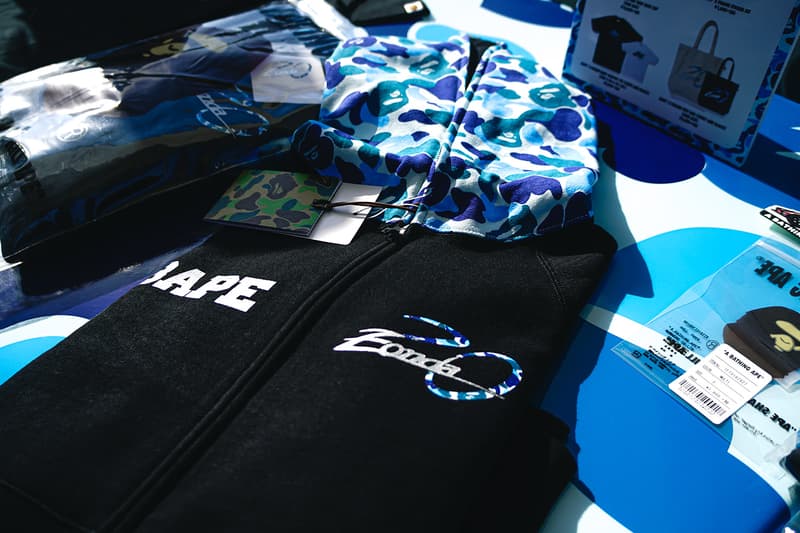 6 of 9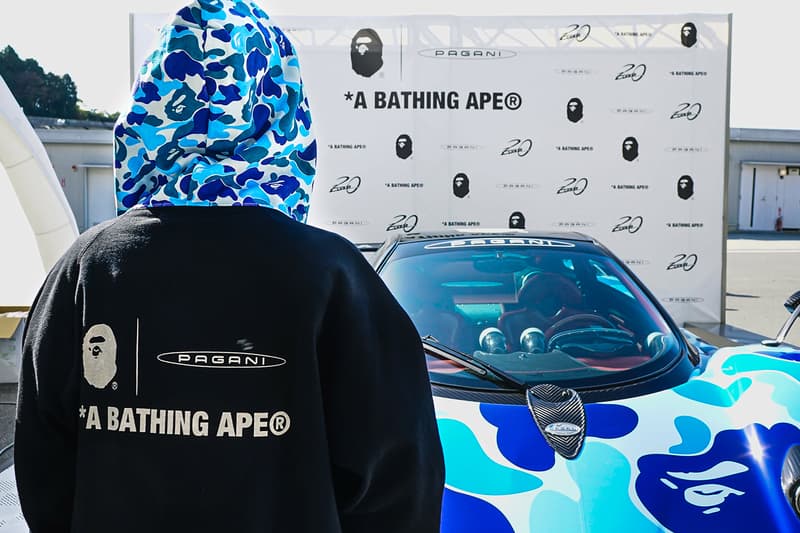 7 of 9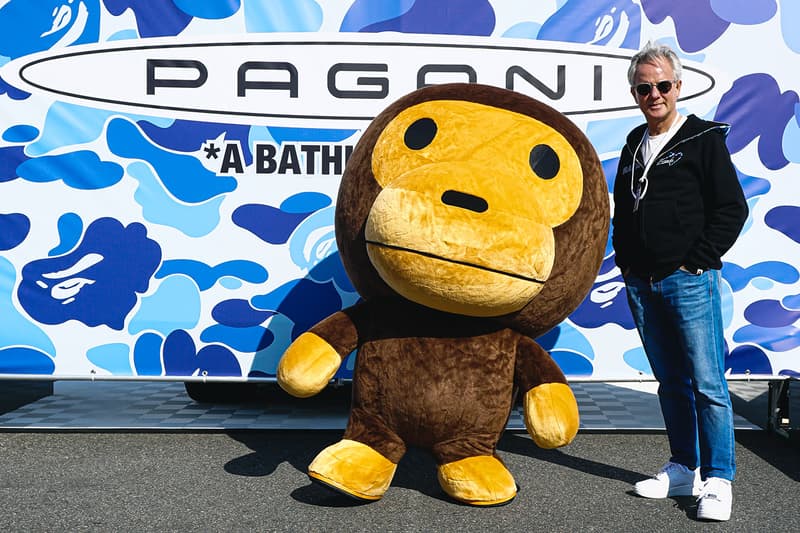 8 of 9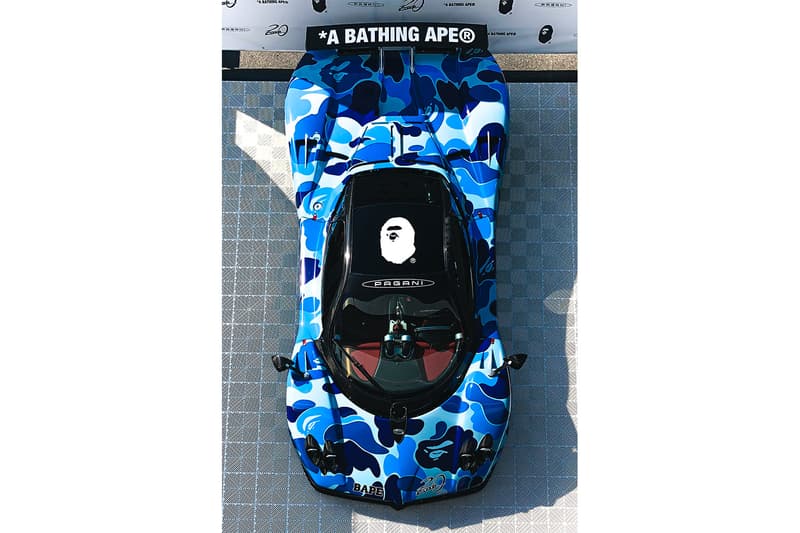 9 of 9
Following a sell-out release online and at both BAPEXCLUSIVE™ AOYAMA and BAPE STORE DSMG, BAPE and Pagani came together once again for a release of the Zonda 20th Anniversary capsule just for race fans.
Taking to the famed Suzuka Circuit located in Ino, Suzuka City, Mie Prefecture, Japan for SUZUKA Sound of ENGINE 2019, the duo held a pop-up shop that featured a Zonda wrapped in full blue ABC camo and marked with BAPE motifs. At the two day event, fans were presented with famous and unique automobiles and motorcycles, both from Japan and world in a truly stimulating display of motorsports culture. Motorheads at the latest installment of the annual SUZUKA Sound of ENGINE 2019 event crowded around the boldly decorated car to get a better look at the collision between the Japanese streetwear imprint and Italian sports car manufacturer. To round up the final day, fans were surprised to see the BAPE ABC camo Pagani Zonda make its way on the famed circuit in a showcase of aesthetic and performance prowess.
Pagani founder Horacio Pagani was also on hand to greet fans and celebrate the mid-engine sports car that debuted at the 1999 at the Geneva Motor Show and helped make the Pagani brand what it is today. We caught up with Horacio Pagani at Suzuka Circuit to learn more about the collaboration with BAPE and look back on 20 years of the Zonda. Catch the Argentine-Italian founder's thoughts below.
1 of 4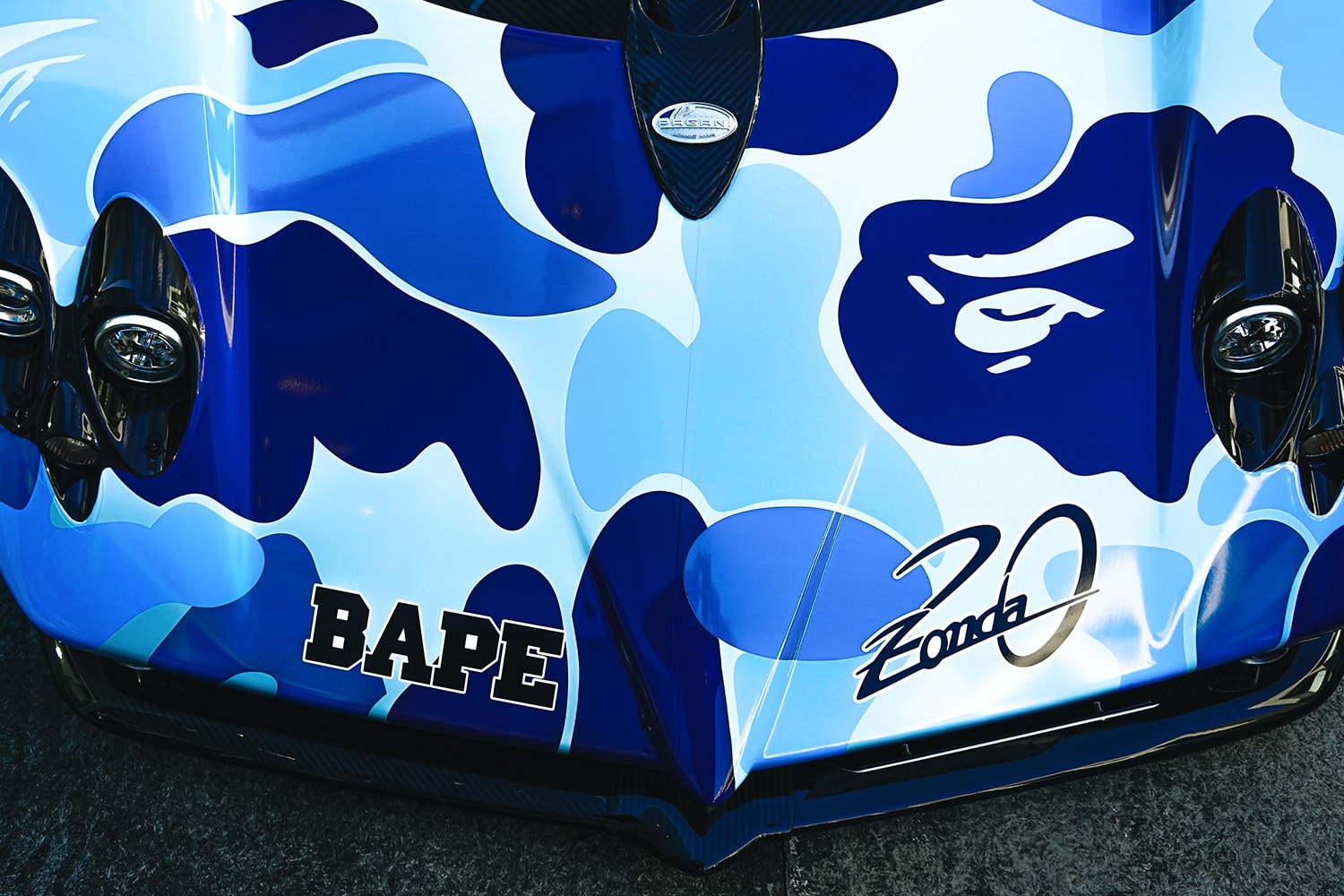 2 of 4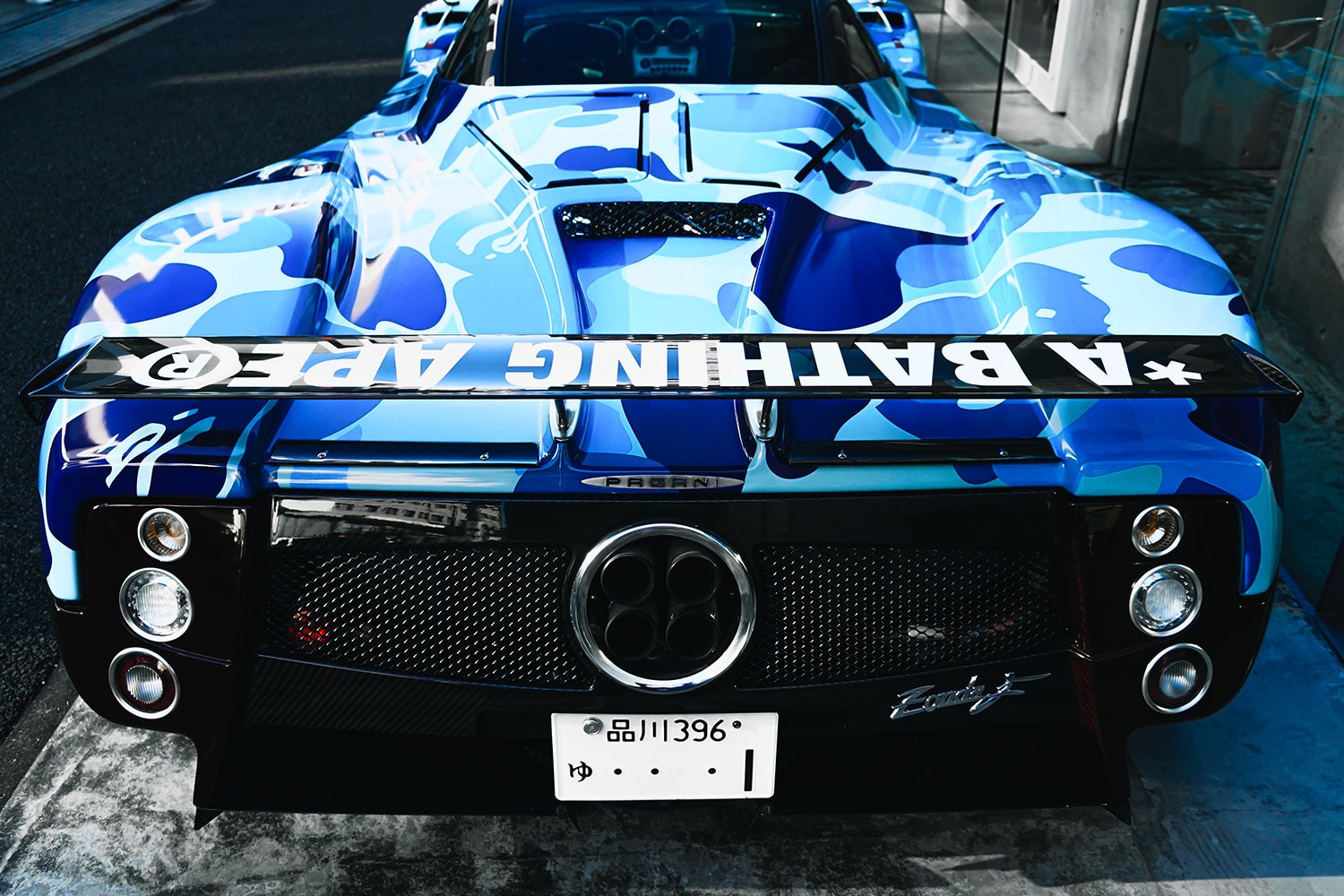 3 of 4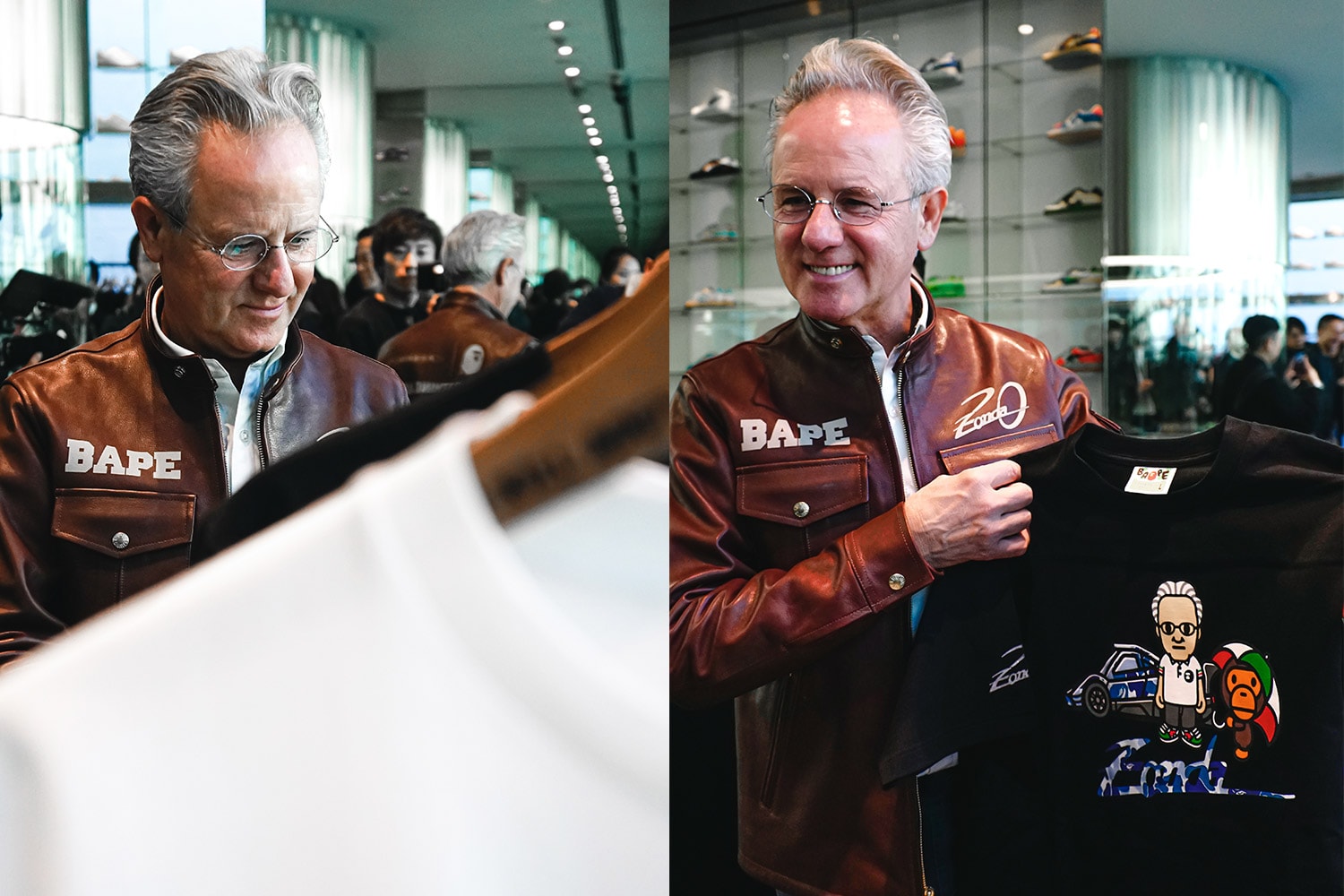 4 of 4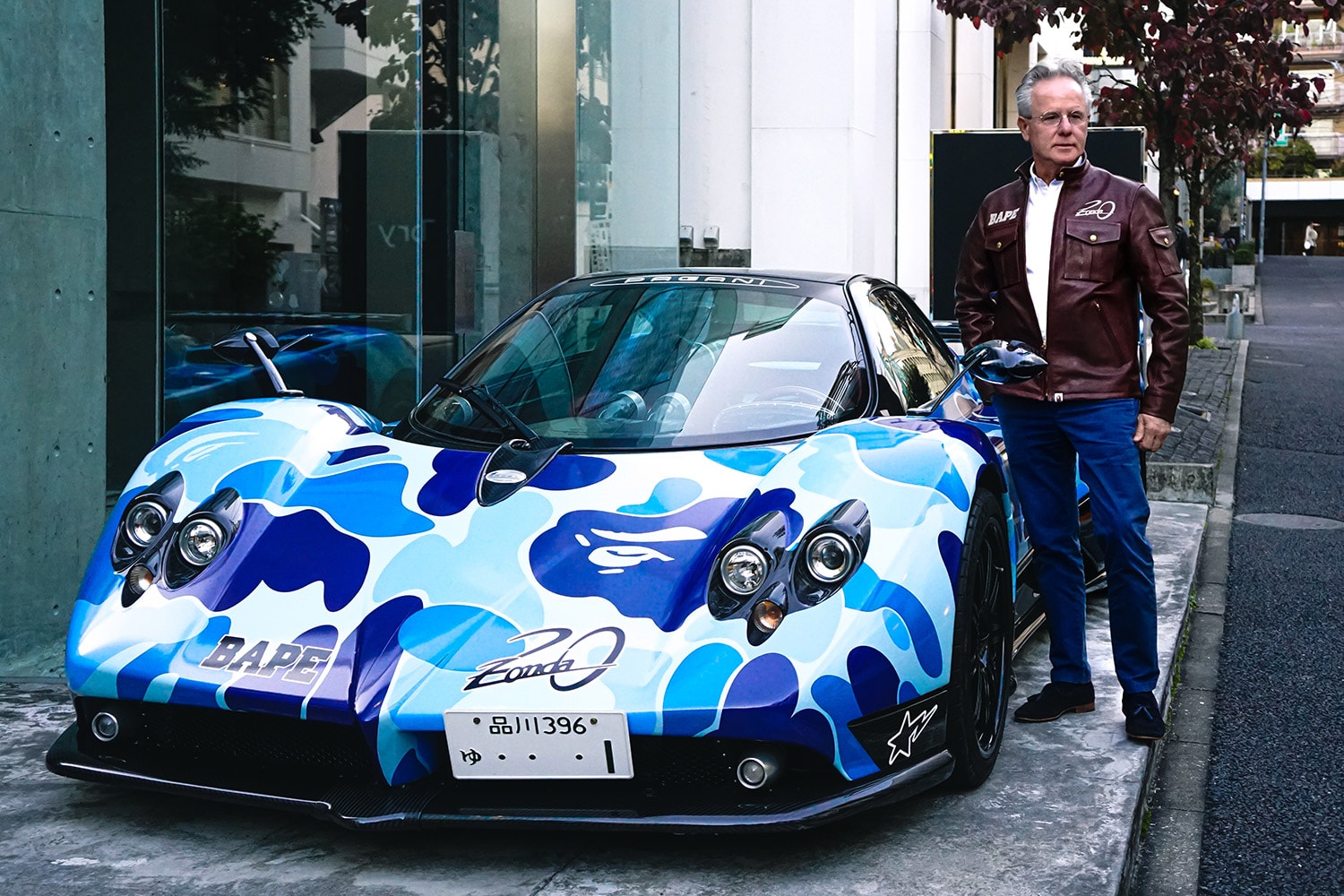 Why BAPE? What is the connection between Pagani and a streetwear brand?
BAPE is a brand that is a brand that is known all around the world, with a rich history much like Pagani. Both BAPE and Pagani are connected by the pursuit for good aesthetic design and a passion for our respective fields. Most of all we both aim to create something with an "emotion" that connects people. All of these aspects really pushed me to pursue this collaboration.
How did this collaboration with BAPE come about?
I visit Asia two or three times a year, each trip I make sure to stop by Japan at least once. So, I have been aware of BAPE for a while now but only after learning about the history of the brand and the significance of the motifs associated did I become really interested. At first, I thought the BAPE was for a younger generation but meeting some of my clients overseas I noticed in their off time they were wearing BAPE. Finally, when we came together I really noticed a great synergy between our brands despite being in such different fields.
What is the main goal of this collaboration with BAPE?
Pagani is a luxury car manufacturer that makes very expensive cars — in one year only 40 or 50 people can become owners. With this collaboration, more people around the world can become part of the Pagani brand.
In case you missed it, E806T crafts an ice iteration of the HYPEBEAST Magazine Issue 27: The Kinship Issue.