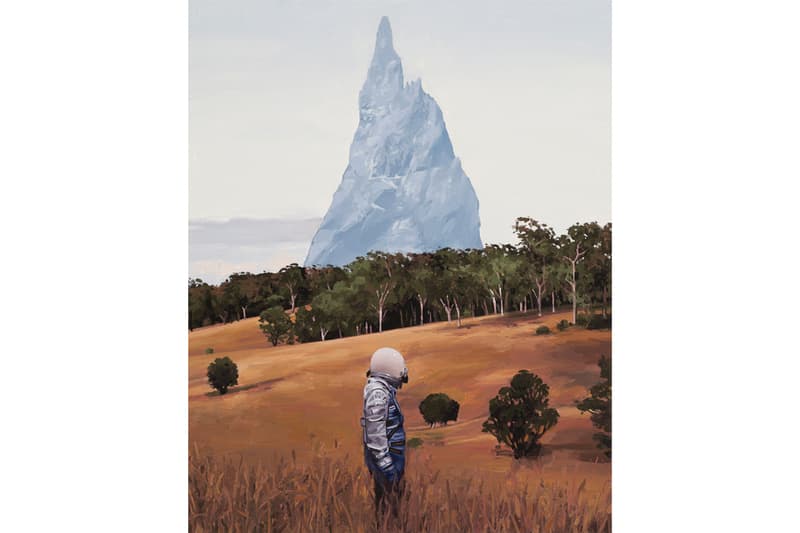 1 of 18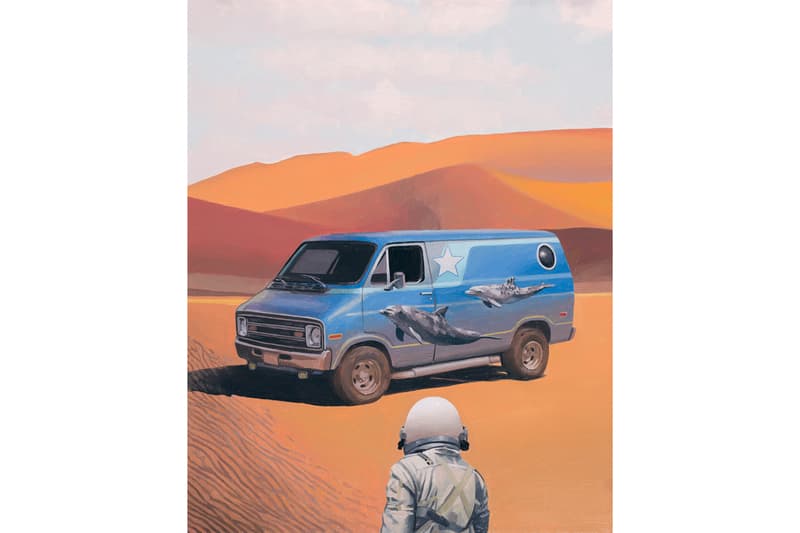 2 of 18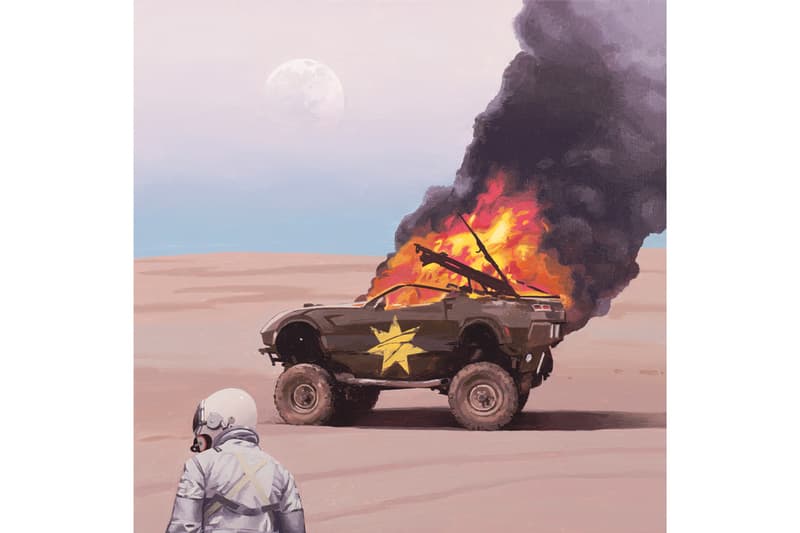 3 of 18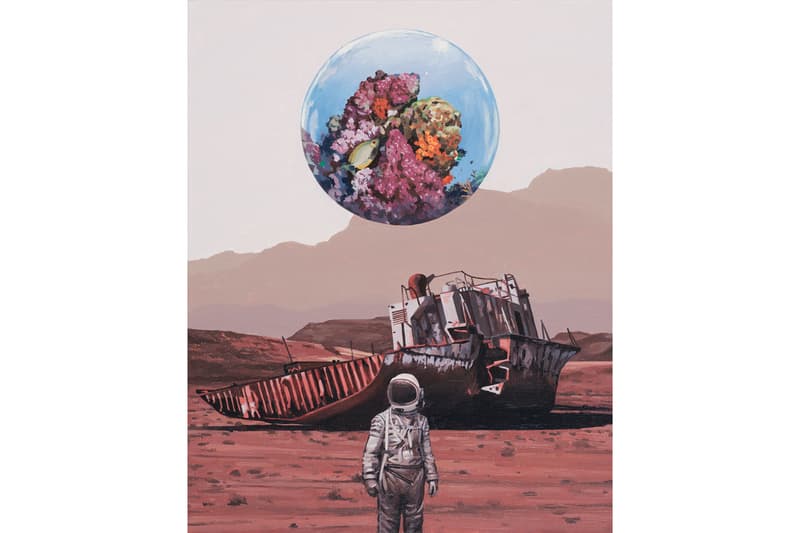 4 of 18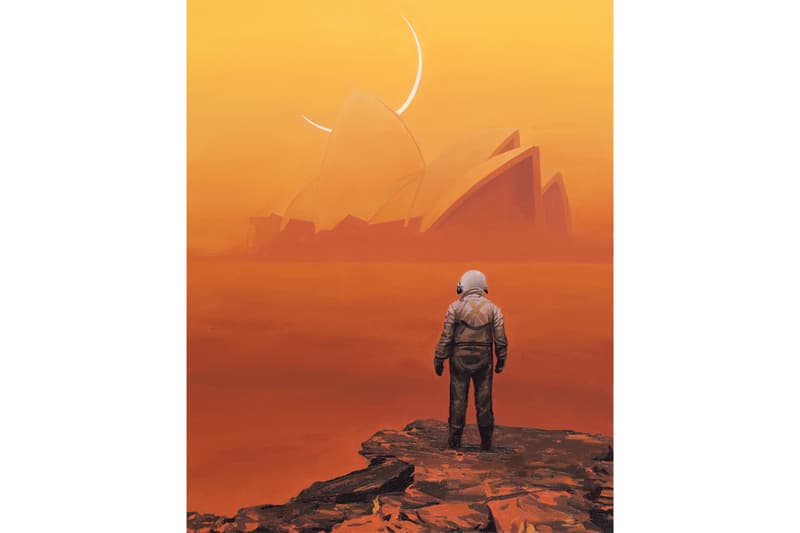 5 of 18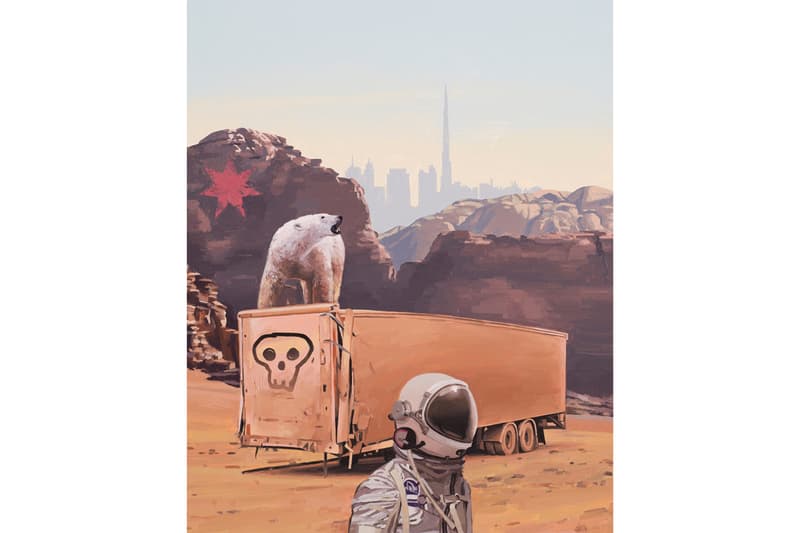 6 of 18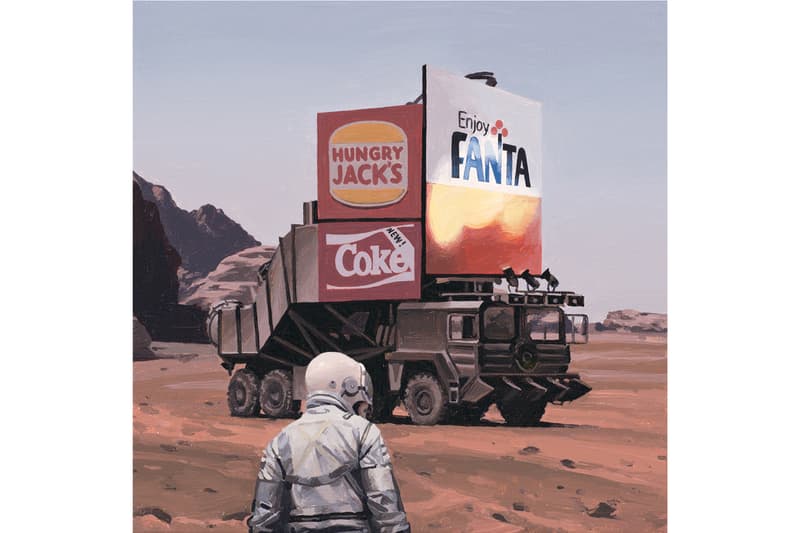 7 of 18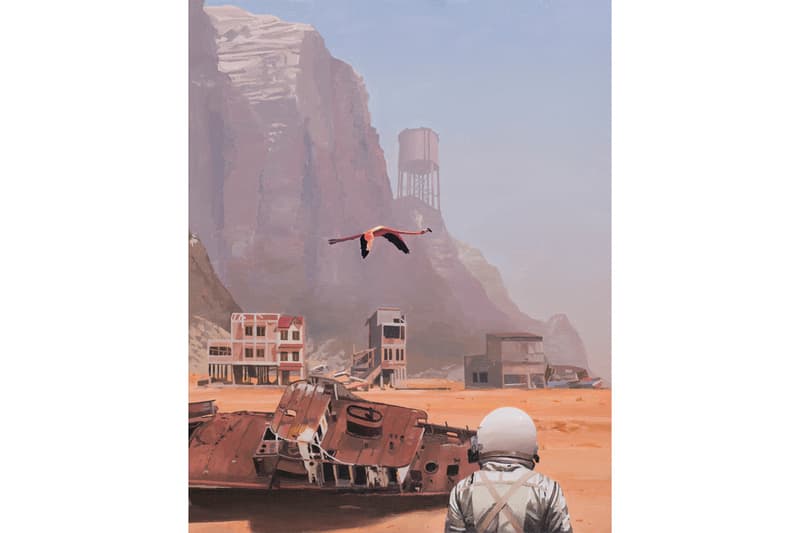 8 of 18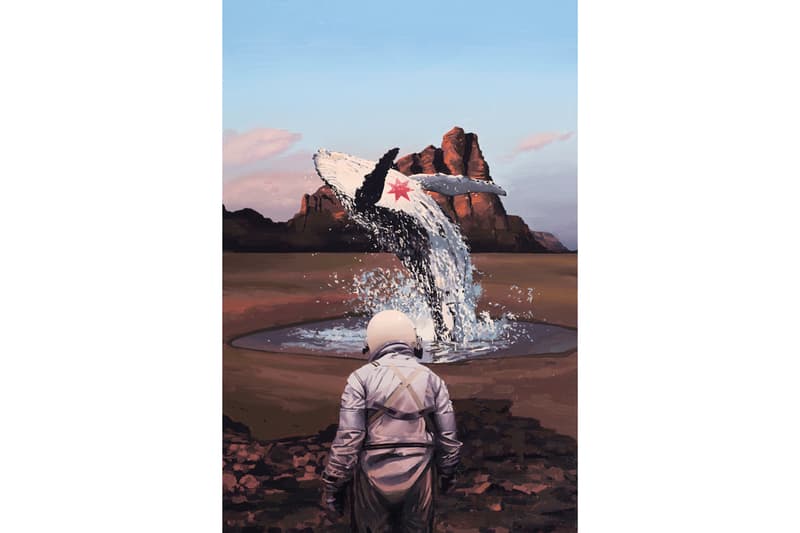 9 of 18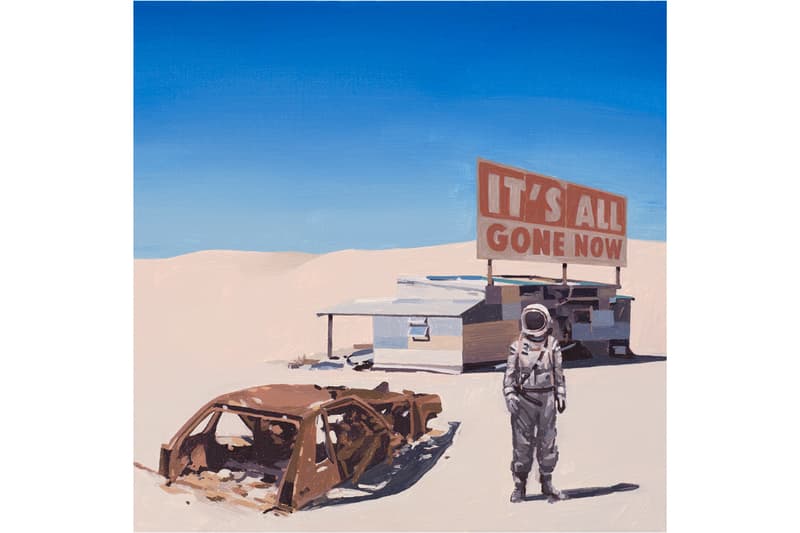 10 of 18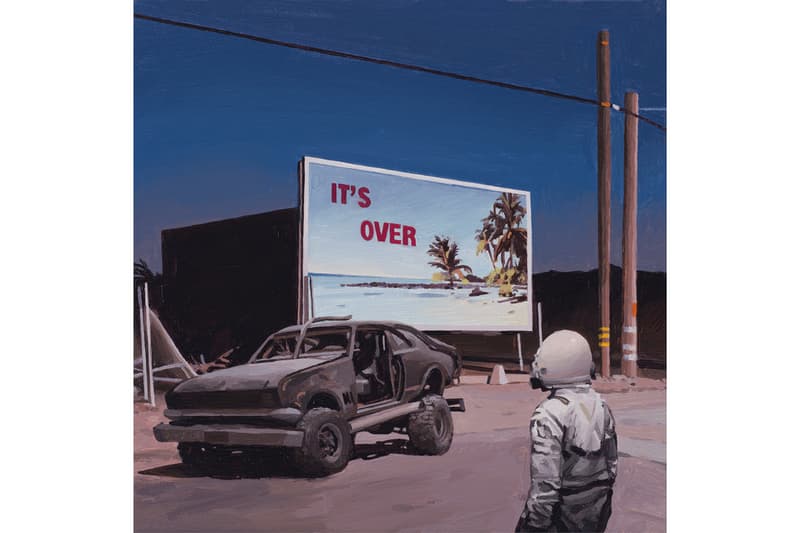 11 of 18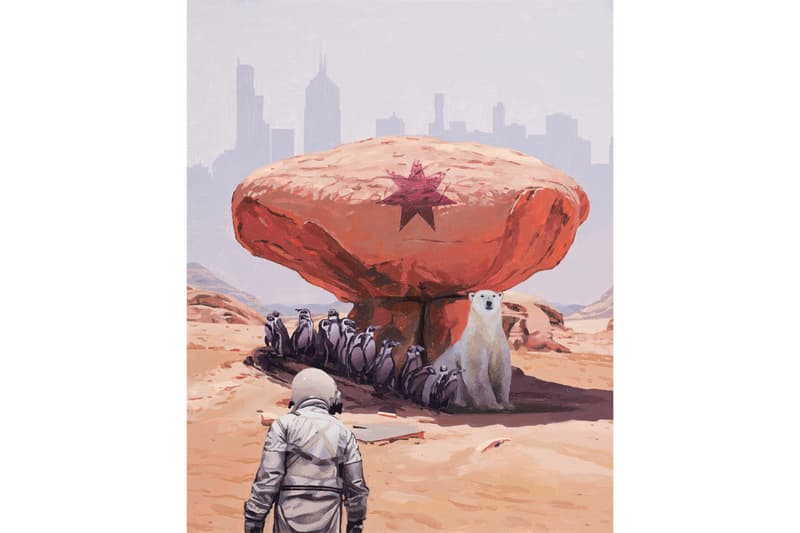 12 of 18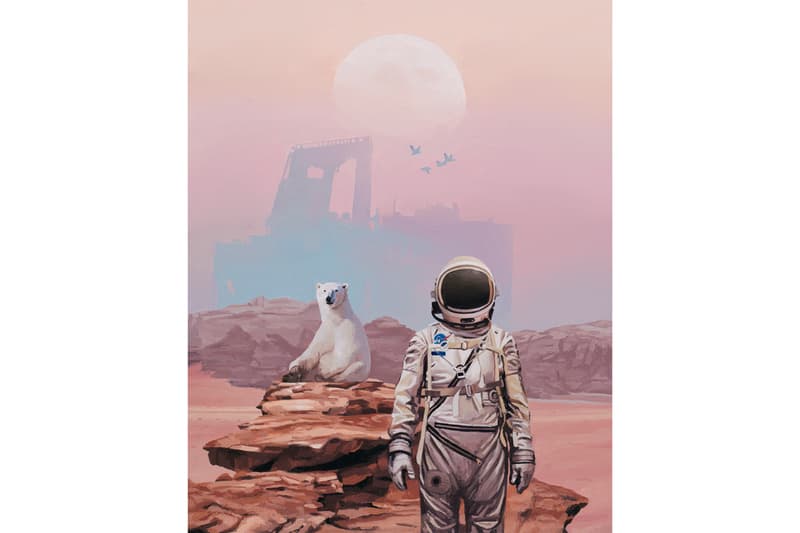 13 of 18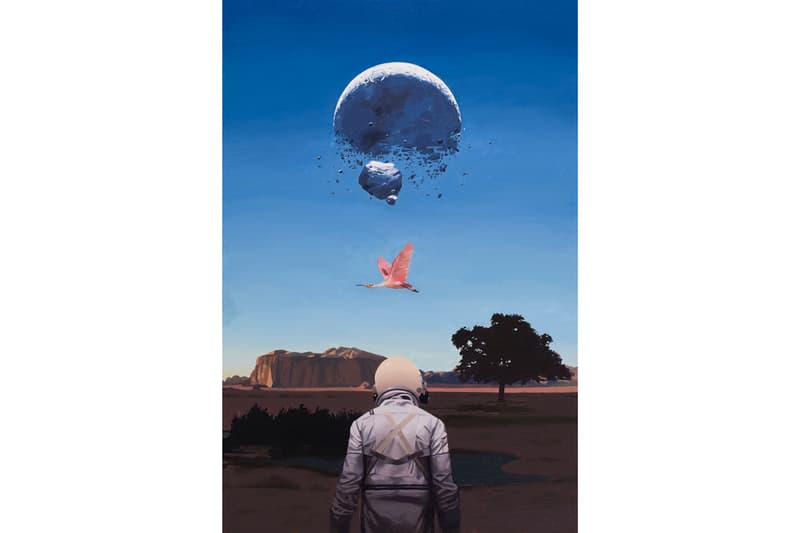 14 of 18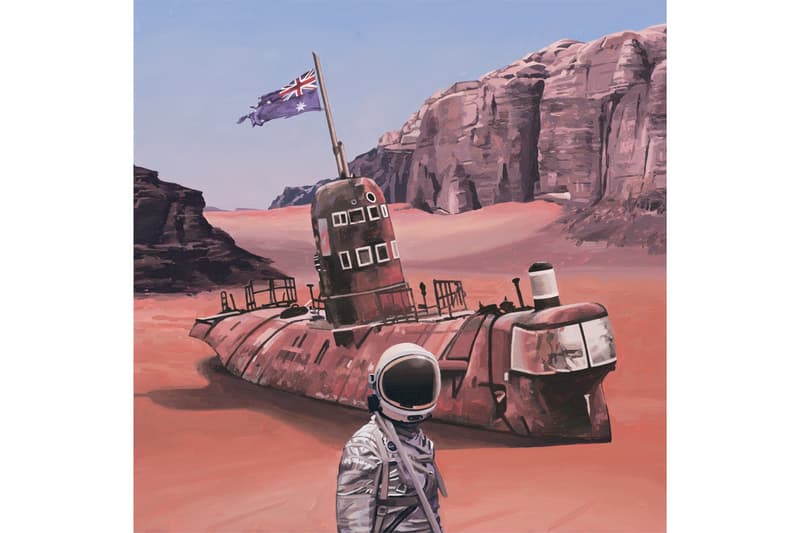 15 of 18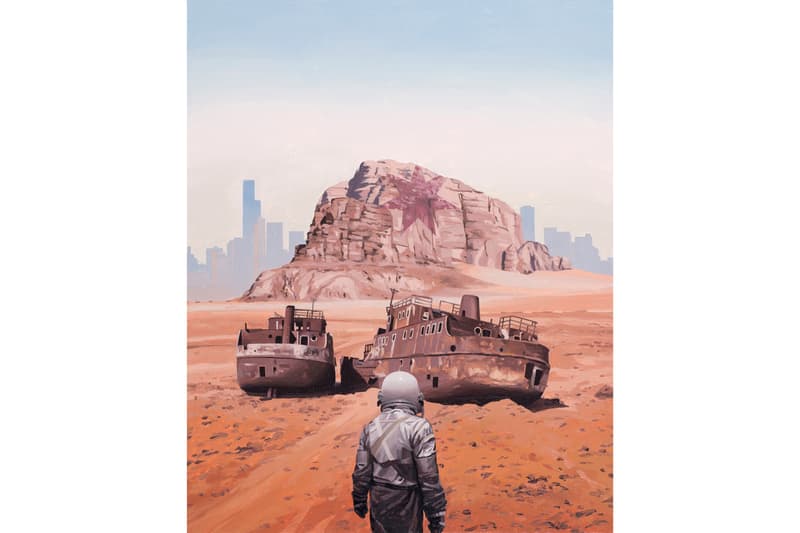 16 of 18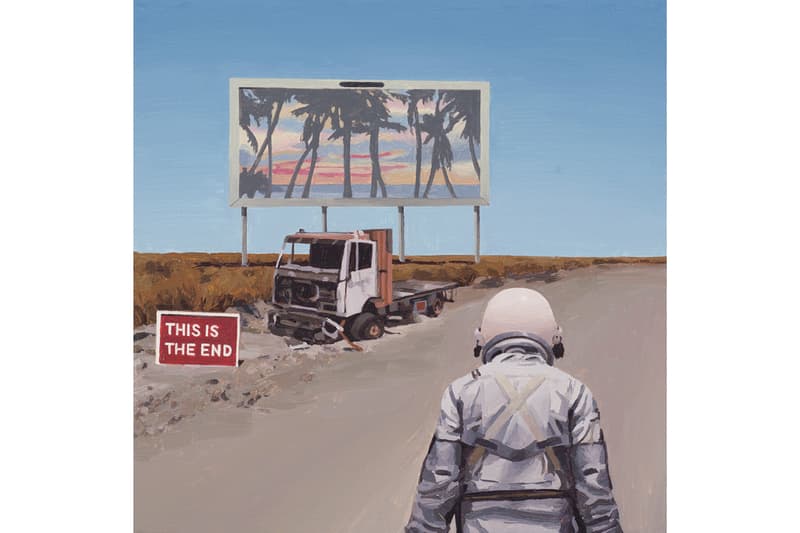 17 of 18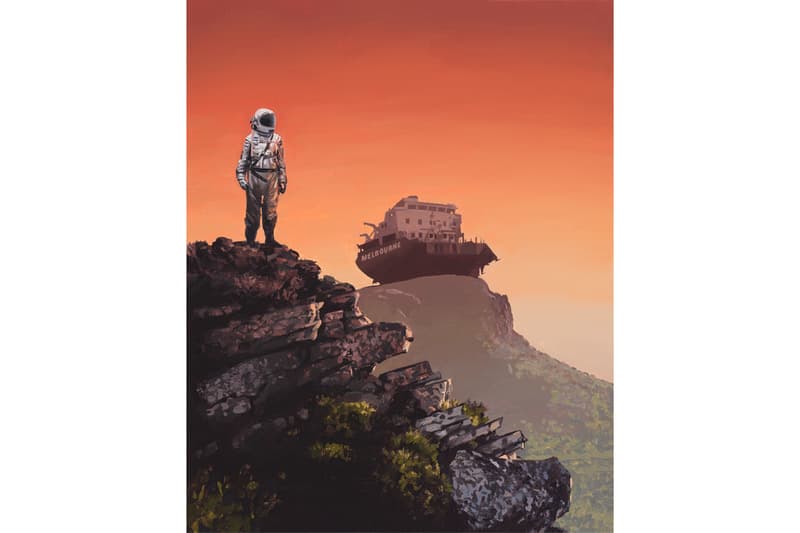 18 of 18
Scott Listfield Imagines Australia's Lost Future in "Fury Road" Paintings
Post-apocalyptic scenes gleaned from the 'Mad Max' series.
---
Scott Listfield will soon launch his first solo exhibition in Australia. The Massachusetts-born artist will present a selection of new original paintings at Beinart Gallery in Melbourne for the show titled "Fury Road." Listfield's recognizable astronaut subject is observed wandering in apocalyptic backdrops that draw inspiration from real-life locations in the country including the Sydney Opera House. Moreover, the artist gleaned visual references from the 'Mad Max' series to produce each piece. Altogether, there are a total of eight paintings that will be on display at the forthcoming presentation.
"For his first solo show in Australia, Listfield wanted to say something about the country where he lost himself before he eventually found himself. He wanted to make paintings about a very wild and beautiful country while admitting to being an outsider: like the astronaut in his work, he is not from the land he is depicting," said the gallery in a statement.
"Fury Road" will be on view from October 6-27. Visit Beinart Gallery's website for further details.
In other international presentations, check out Kevin Lyon's collaborative DT275 pop-up in Seoul's Doota Mall.
Beinart Gallery
1 Sparta Pl
Brunswick VIC 3056
Australia