Streetsnaps: Pi'erre Bourne
Playboi Carti's preferred producer shares his relaxed style in Seoul.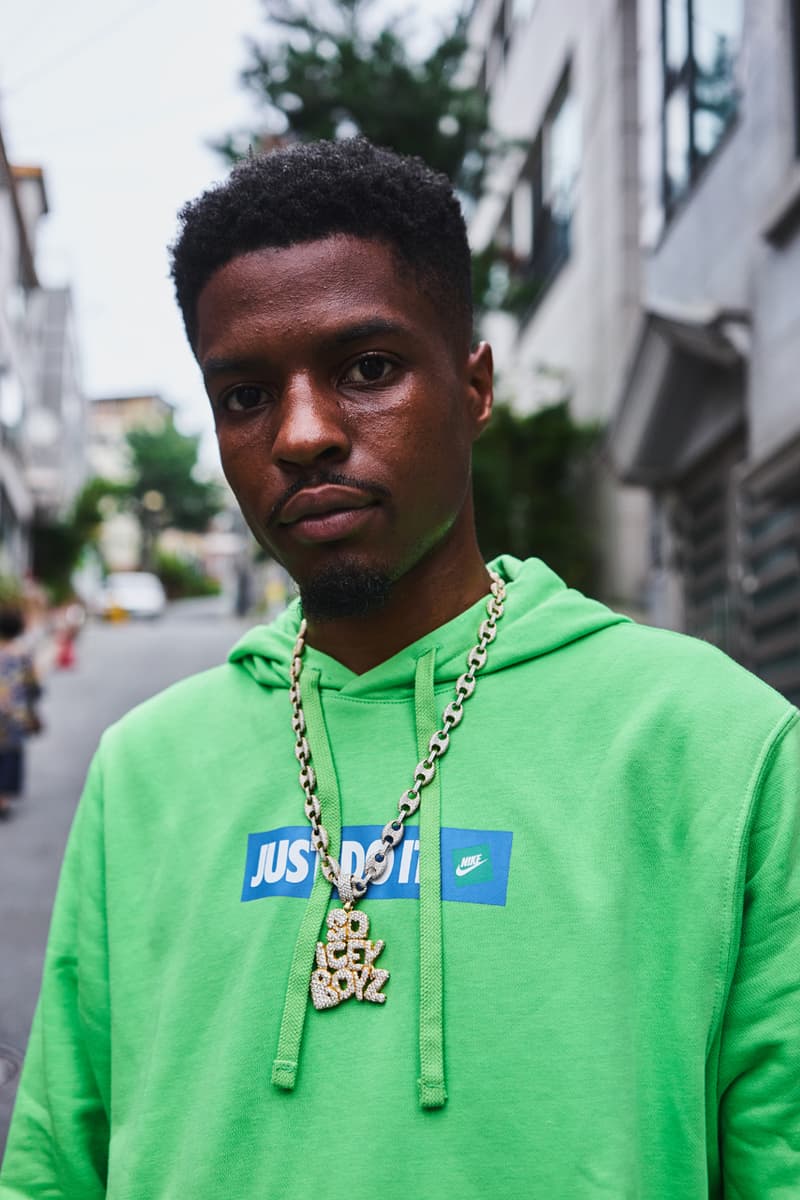 1 of 2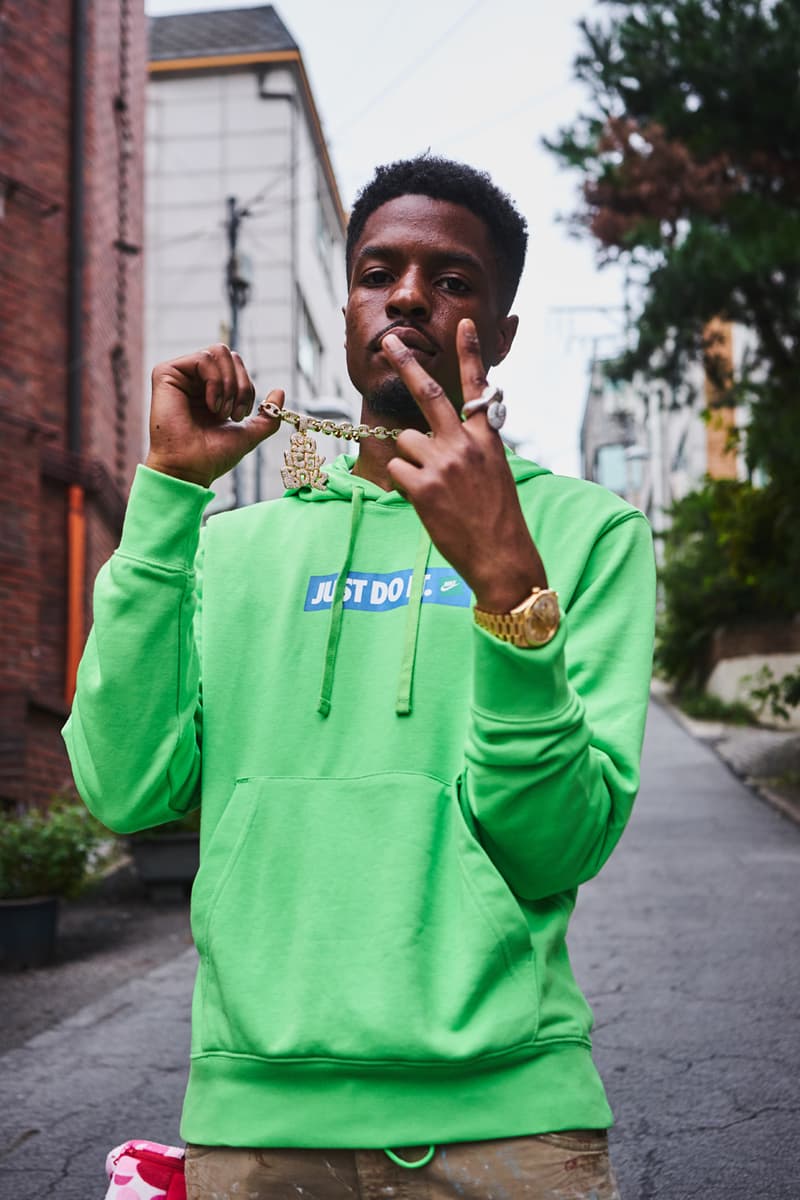 2 of 2
Streetsnaps: Pi'erre Bourne
Playboi Carti's preferred producer shares his relaxed style in Seoul.
Pi'erre Bourne is a one-man force of nature. From producing tracks for the likes of Playboi Carti. Travis Scott, and even on Kanye West's eternally-delayed Jesus Is King, to producing and rapping on his solo The Life of Pi'erre mixtape series, Bourne remains a torrential force of innovation in the often watered-down music industry. Despite this, he has a self-described "laid-back" approach to personal style.
The artist recently took his rapping, producing, and DJing talents to Seoul for an installment of his The Life of Pi'erre 4 pop-up series at the metropolis' CYTOKININ store, as well as a headlining performance at the annual House of Vans showcase. Dressed in his "casual drip," Bourne broke down his thoughts on style and fashion.
1 of 2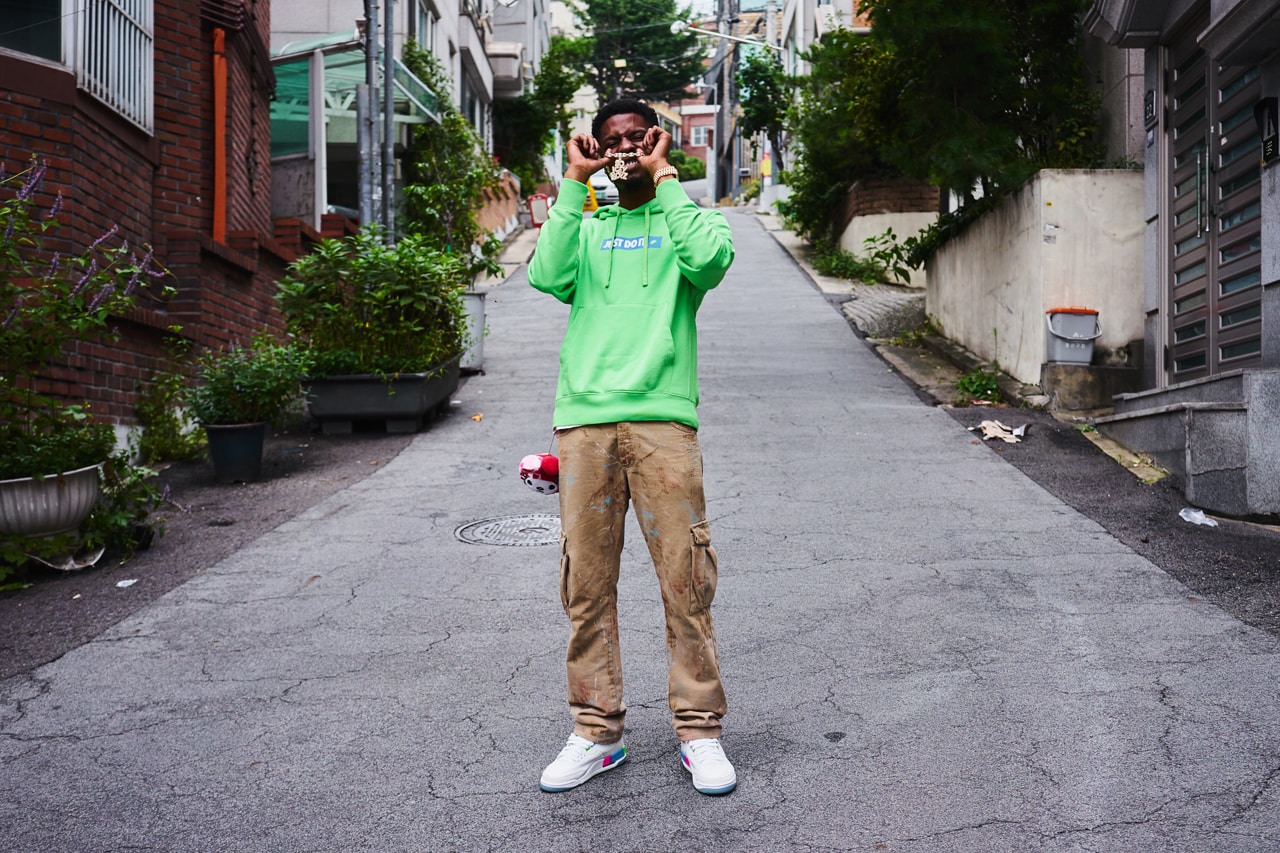 2 of 2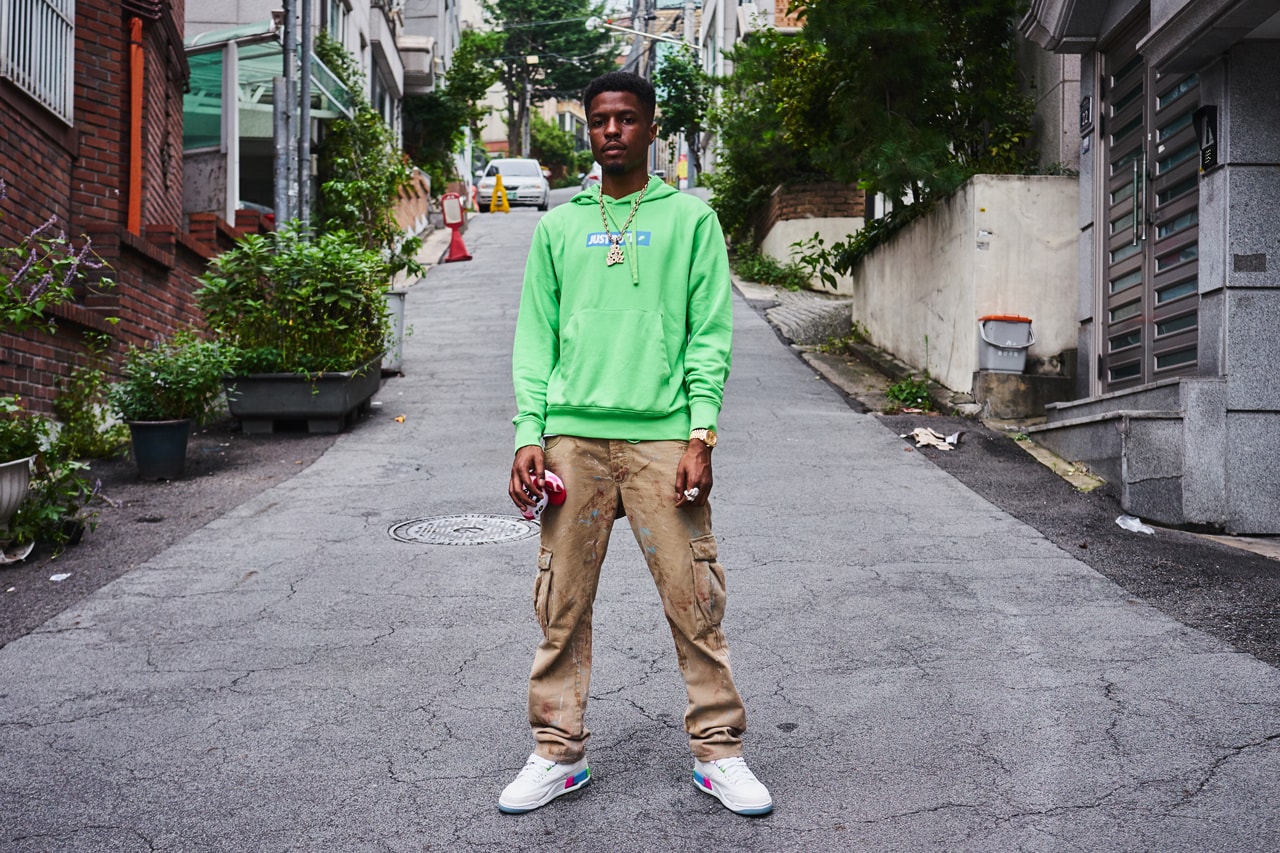 "The correlation between [fashion and music] is tremendous. Fashion relies on music. If we don't rap about these clothing brands, fashion wouldn't be where it is today, because we make it trendy," he told HYPEBEAST. "It comes with the territory."
"[My style], I would say, it's me. I be seeing the comments on social media and they be asking, 'What are you wearing?' But I'm comfortable. There's a lot of people who just wear whatever because it's cool. The stuff I wear is me," he emphasized. "I like to go shopping and stuff and do that myself rather than getting it fed to me. Everything I wear is me, it's Pi'erre, the real-deal Soss," referencing his own label, SossHouse.
Effortlessness informs Bourne's taste; he selects items based on the immediate visual impact instead of hype or pre-existing bias. Driving the point home, Bourne pointed to his Jordan 3 Retro Quai54 sneakers, forgetting the name of one of 2018's rarest shoes. "I don't even know the name of these 3's" he laughs, "I do know they made some black ones, but these are the Friends and Family colorway. These are pretty unique to the point that Nike won't reuse the same colorway on another shoe."
1 of 3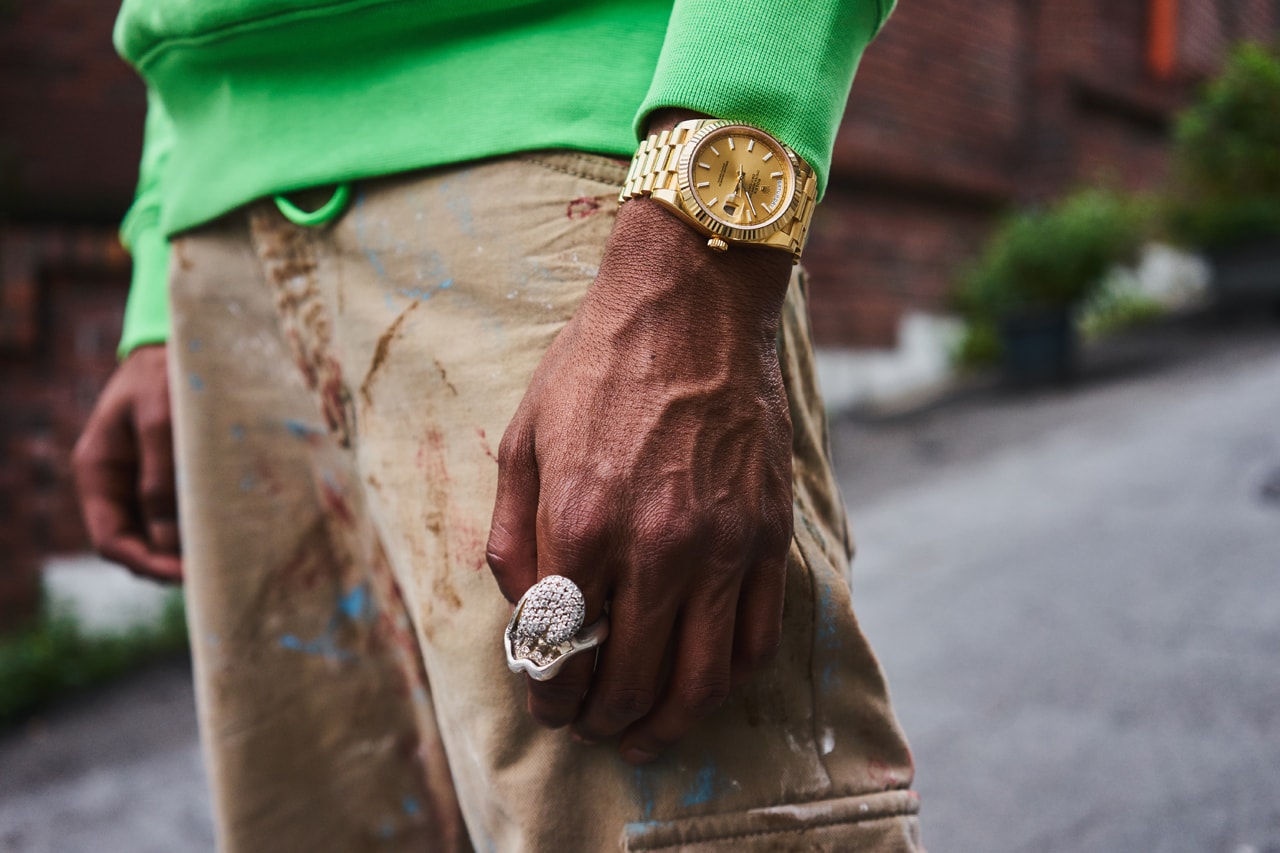 2 of 3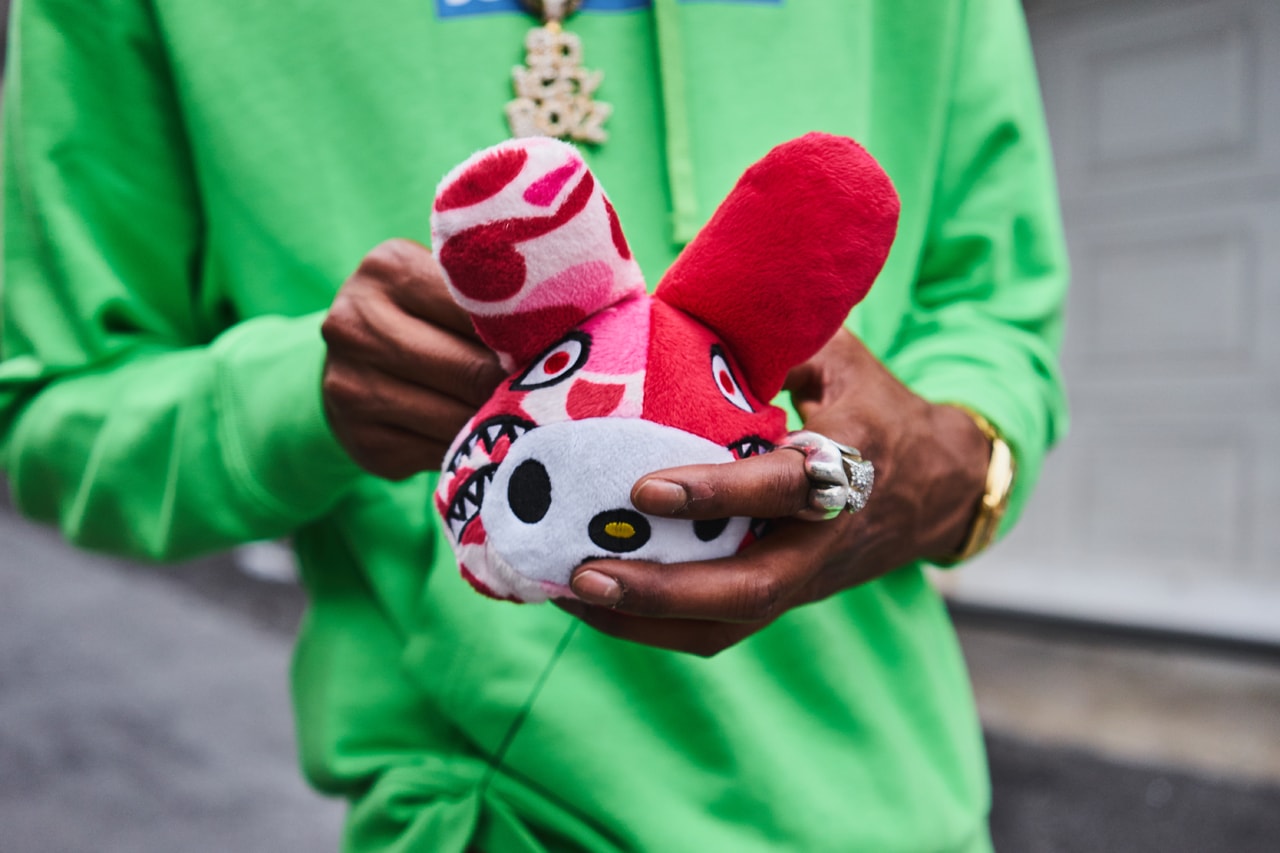 3 of 3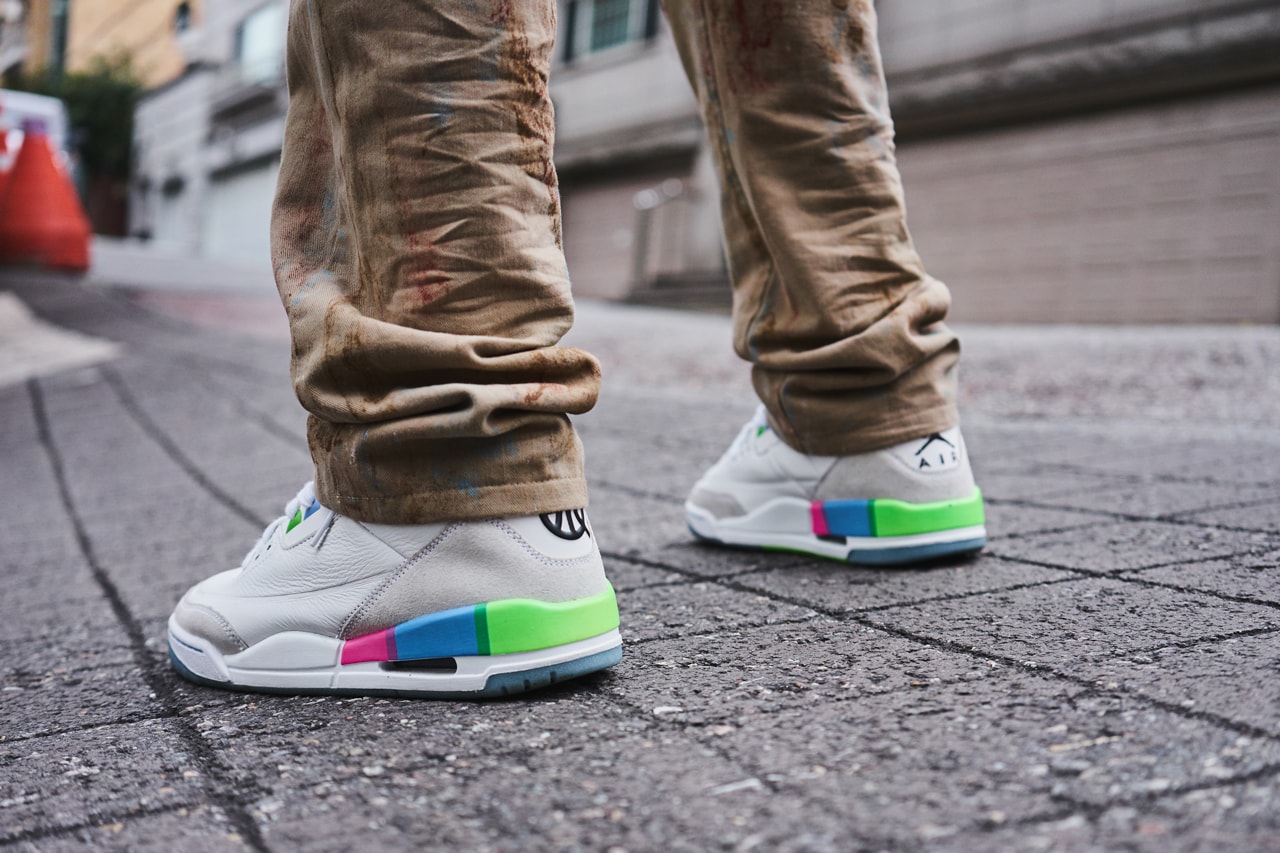 As Bourne moved upwards, he gestured to his paint-splattered Pierre Balmain cargo pants. "I'm not really into Balmain, but when I found these I just liked the paint splatters. When I looked at the tag I was like, 'oh shit, Pierre Balmain,' so now I got my Pierre's on. You never know, it might inspire the next mixtape." On top of the designer trousers, Bourne was wearing a "regular ass Nike hoodie" that he had purchased that morning in Seoul to match his sneakers.
As for accessories, simplicity is key. Bourne pointed to his Chrome Hearts Rolling Stones ring, annoyed that he couldn't "find the normal one without the jewels." He was far more pleased with the "normal gold Rollie" on his wrist, which marks a lifetime achievement. "I've always wanted a gold Rolex since I was a youngin'. I don't really feel like buying any more jewelry or watches to be honest — I'm satisfied with these."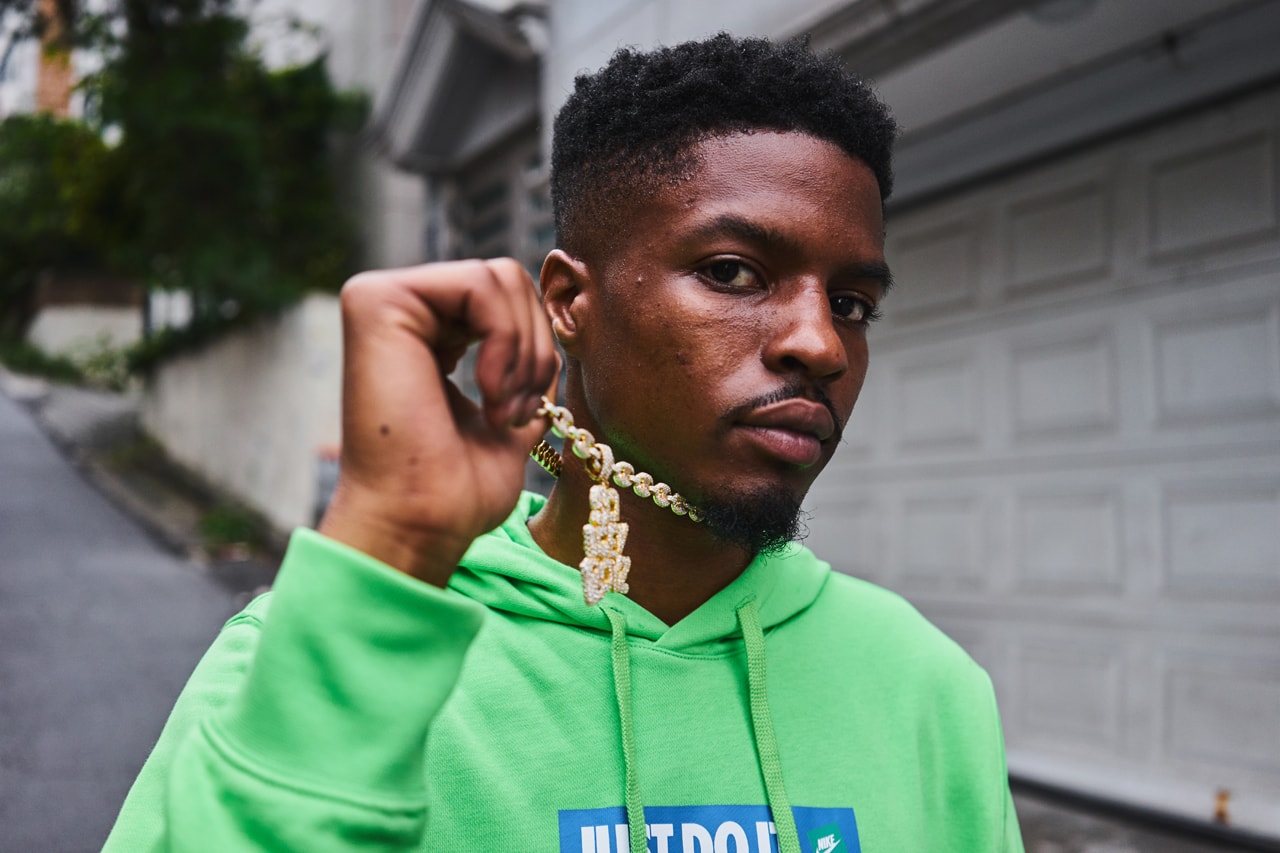 Still, Bourne's favorite item was his Icey Boyz pendant and chain, which represent a significant period of his artistic growth. "This pendant was a gift from Playboi Carti and Southside." He bought the chain a couple years after "Magnolia" exploded in popularity, "just a little splurge" in time for his birthday.
Bourne may have more money than he grew up with, but he doesn't think his approach to style has changed at all. "I just found some old photos with the checkered flag and shit," Bourne recalled. "Now I'm in the right place economically that I can buy an abundance of these things I always liked or admired."