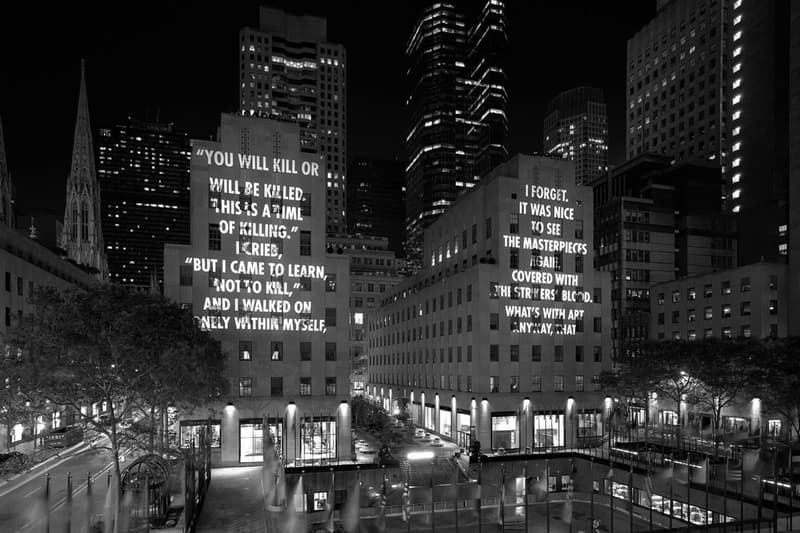 1 of 5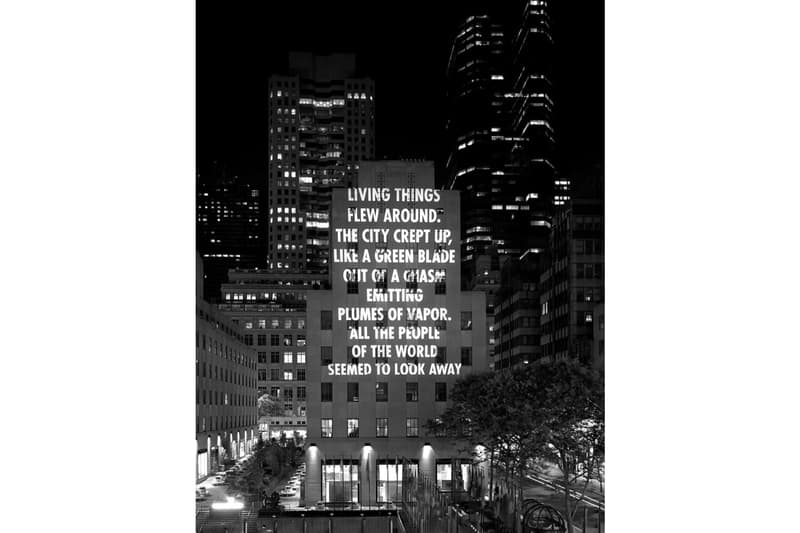 2 of 5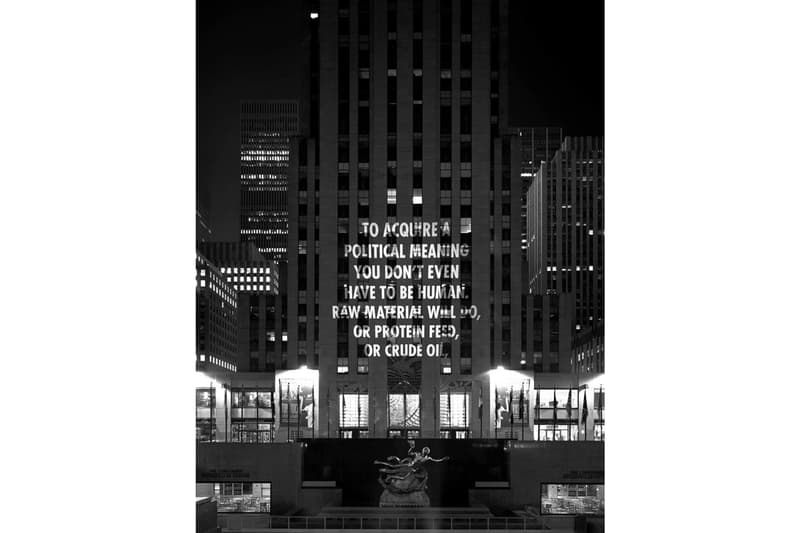 3 of 5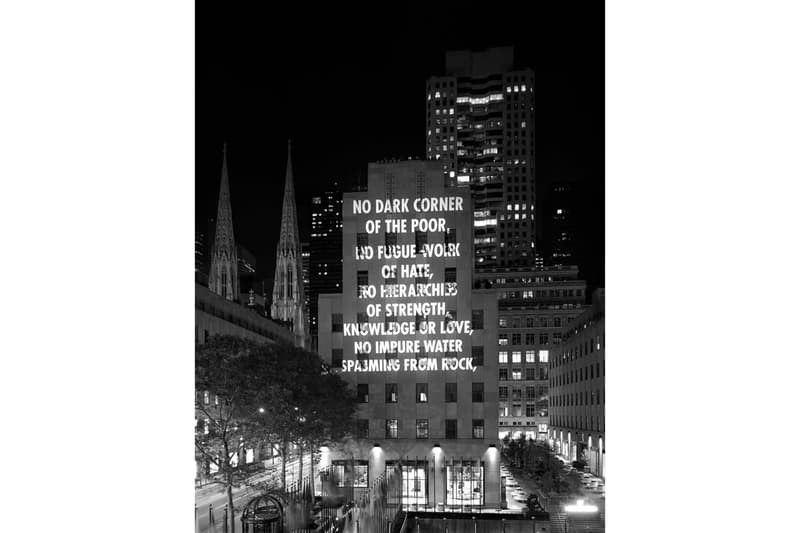 4 of 5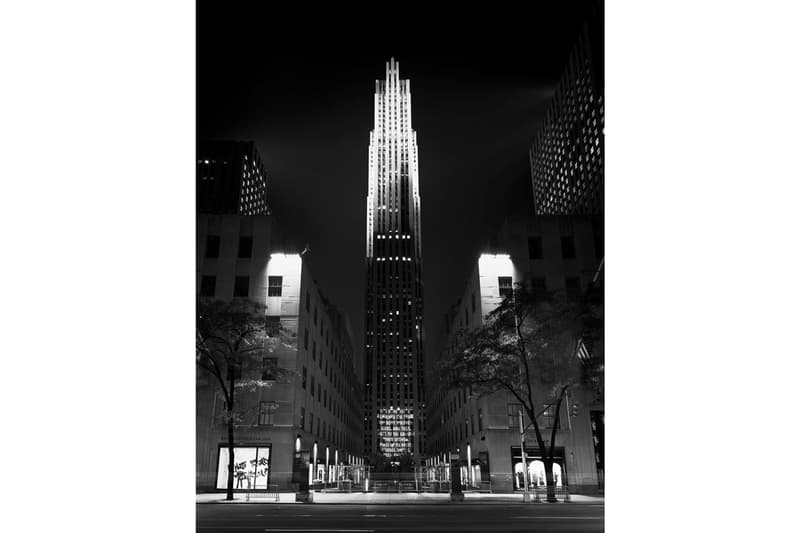 5 of 5
Jenny Holzer Addresses Gun Violence in 'VIGIL' Text-Based Light Projections
To be unveiled at the Rockefeller Center in New York City.
---
Seminal conceptual artist Jenny Holzer is once again partnering up with public arts organization, Creative Time, to display text-based light projections at the Rockefeller Center in New York City. Entitled 'VIGIL,' the new media works will display words by renowned poets and survivors of gun violence. The large-scale work will be comprised of scrolling letters of light, beaming on the facades of surrounding buildings at the bustling Midtown destination.
"Both stark and kind, the work serves as a vigil for victims of gun violence and an acknowledgement of the regularity with which these incidents occur," said Creative Time in a statement. "Holzer included selected texts from 'Bullets into Bells: Poets & Citizens Respond to Gun Violence,' stories from 'Moments that Survive, collected by Everytown for Gun Safety,' and poems by teens growing up in a nation affected by shootings in their communities and schools."
Holzer and Creative Time previously worked together on two concurrent projects in 2004-05: 'For New York City: Planes and Projections' and 'For the City.' The upcoming 'VIGIL' projections will launch at the Rockefeller Center from October 10-12 beginning at 8 p.m. EST nightly.
Visit Jenny Holzer's website to learn more and check out her recent installations below.
Elsewhere in art, Takashi Murakami will unveil new sculptural portraits at Perrotin's upcoming "Baka" exhibit for the acclaimed Japanese artist.