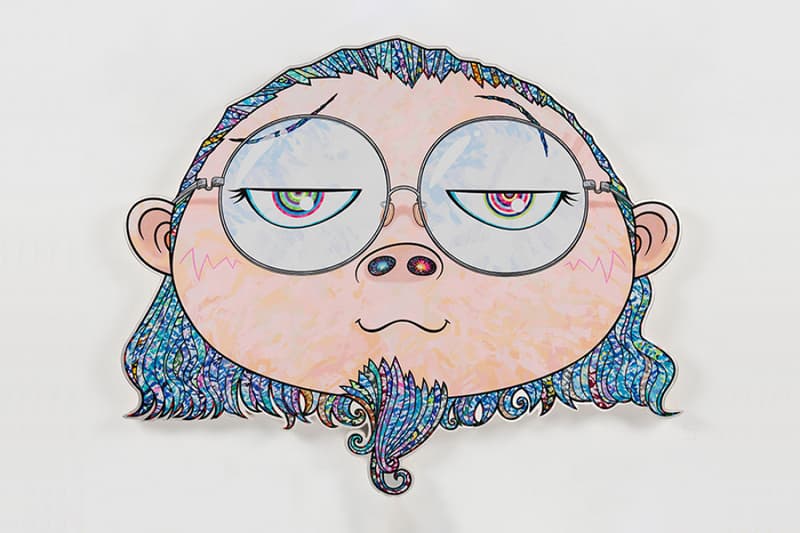 Takashi Murakami to Unveil New Sculptural Portraits in "Baka" Exhibit
Taking over Perrotin's Salle de Bal showroom in Paris.
---
Three years after Galerie Perrotin Paris held his "Learning the Magic of Painting" exhibit, Takashi Murakami is returning to the gallery space once again. His upcoming show, "Baka" (Japanese term for "fool") will mark the 14th solo exhibition by the artist at Perrotin since he first met Emmanuel Perrotin in 1993.
Thirty works will be on show at Perrotin's Salle de Bal, a showroom that is usually closed to the public. Space is dedicated to Murakami's signature character, Mr. DOB, who has grown to become a stylized portrait of the artist himself. Murakami will showcase six new portraits, along with a 5-foot sculpture of Mr. DOB.
In a room adjacent to the Salle de Bal, the artist will debut his sculpture Devil Ko, the latest in his series of hyper-sexualized life-size manga sculptures which includes 'Miss Ko,' 'My Lonesome Cowboy' and 'Nurse Ko.' Galerie Perrotin will also display the artist's work inspired by traditional Japanese paintings. Murakami combines ancient iconography with memories from his childhood to produce works that showcase his versatility in style and content.
Takashi Murakami's "Baka" exhibit will be on view at the Galerie Perrotin from October 16 to December 21.
Elsewhere in art, Friends of + Pool unveiled a plus-shaped LED light installation, which floats atop New York City's East River to test and report on water quality.
Galerie Perrotin Paris
76 Rue de Turenne
75003 Paris, France