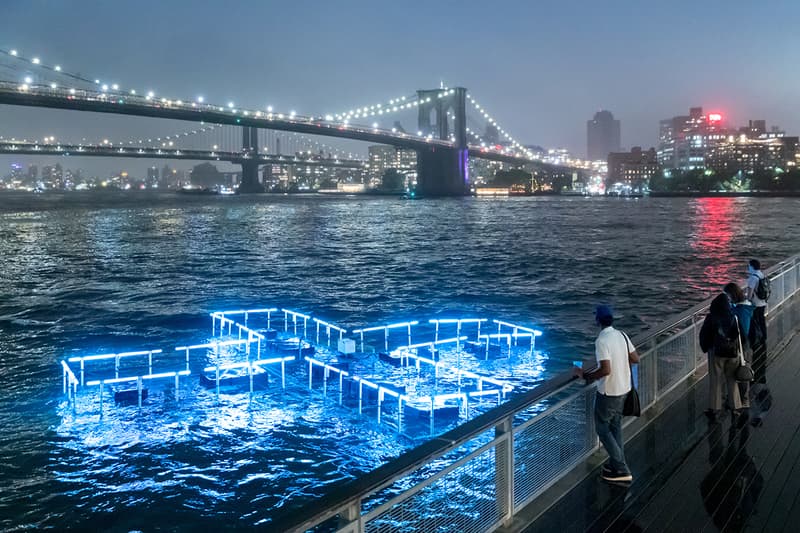 1 of 3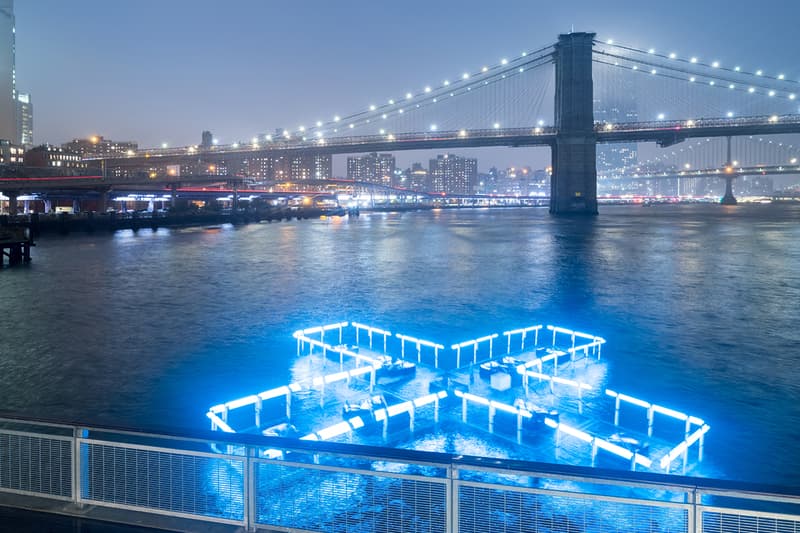 2 of 3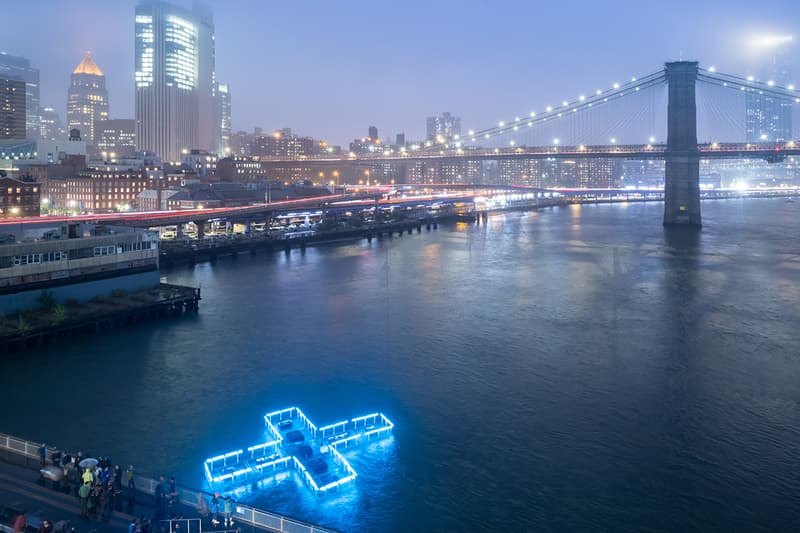 3 of 3
+ Pool's Floating Light Installation Changes Color Based on East River's Water Quality
Attached sensors test pH and oxygen levels.
---
For years, Friends of + Pool have been on a mission to build a self-filtering swimming pool in the notoriously polluted Manhattan waters as an immersive (and fun) way to teach city dwellers about the importance of clean water. The organization recently took a major step in this direction through the unveiling of a public plus-shaped LED light installation, which floats atop the East River to test and report on water quality.
The 50 by 50-foot installation's plus shape is inspired by the organization's name, as well as New York City's continued positive efforts to improve water quality. Sensors attached to + Pool sample, test and analyze the structure's surrounding water. The light sculpture emits a blue light when the water is safe to theoretically swim in based on levels of a safe bacteria called Enterococci. When the water is unsafe, the installation transitions from blue to a bright pink hue. In addition to the installation's shift in color, its varying levels of brightness and sharpness reflect the amount of oxygen found in the water and the river's pH level. Since the plus is floating, its orientation shifts based on the current's direction.
Friends of + Pool consists of many organizations dedicated to keeping NYC's water clean, including PlayLab Inc, Family New York, Floating Point, and Columbia University's Lamont-Doherty Earth Observatory. The + Pool light installation will be displayed over in NYC's Seaport District until January 4, 2020.
Elsewhere in art, Leonardo da Vinci's 'Vitruvian Man' drawing has been deemed too risky for the Louvre to exhibit.