Cardi B Joins Cast of 'Fast & Furious 9'
Joined by Tyrese Gibson, Ludacris, Charlize Theron and more.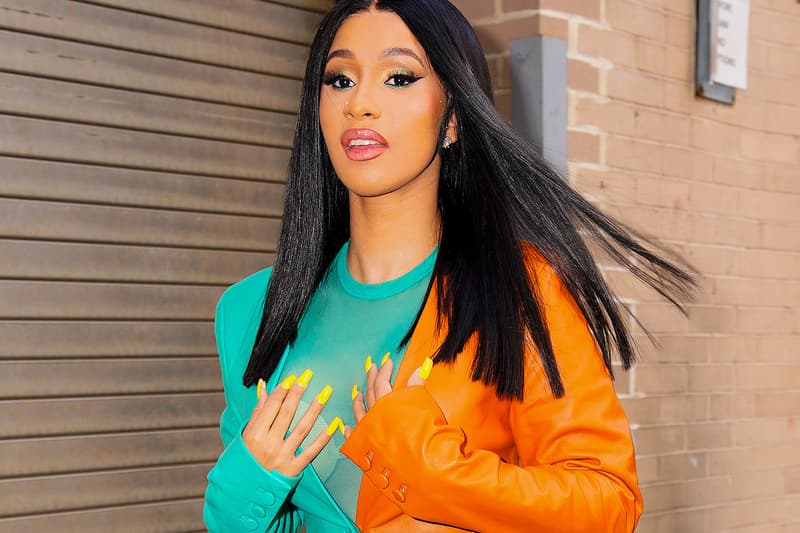 After teasing a scene from the upcoming film Fast & Furious 9, Vin Diesel has a new update for fans once again: Cardi B is joining the cast.
Taking to Instagram, Diesel posted a video of the two at the set of the movie. Diesel mentioned that it was "day 86" on the set for them and that they "gave every single thing [they] could." "I'm tired, but I can't wait," said Cardi. "I ain't gonna front, I think this is going to be the best one." The post's caption also revealed that it was their last day filming in the U.K. This marks Cardi's second casting in a movie, shortly following up her previous role as a stripper in the 2019 drama-mystery Hustlers that debuted last month. The rapper is joined by other cast members like Michelle Rodriguez, Tyrese Gibson, Jordana Brewster, Ludacris and Charlize Theron, alongside newcomers to the franchise John Cena, Finn Cole and Anna Sawai.
Fast & Furious 9 is slated to release on May 22, 2020. Stay tuned for more updates as the film develops.
Elsewhere, South Park has inched close to a streaming deal worth $500 million USD.