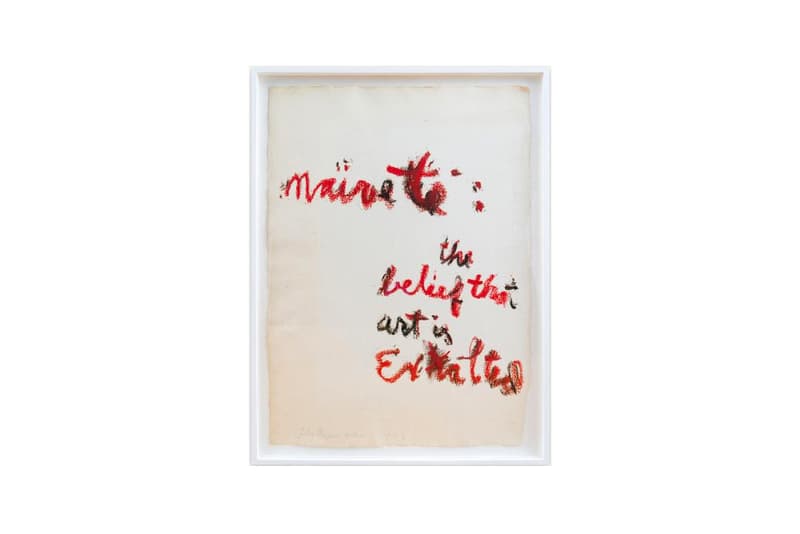 1 of 2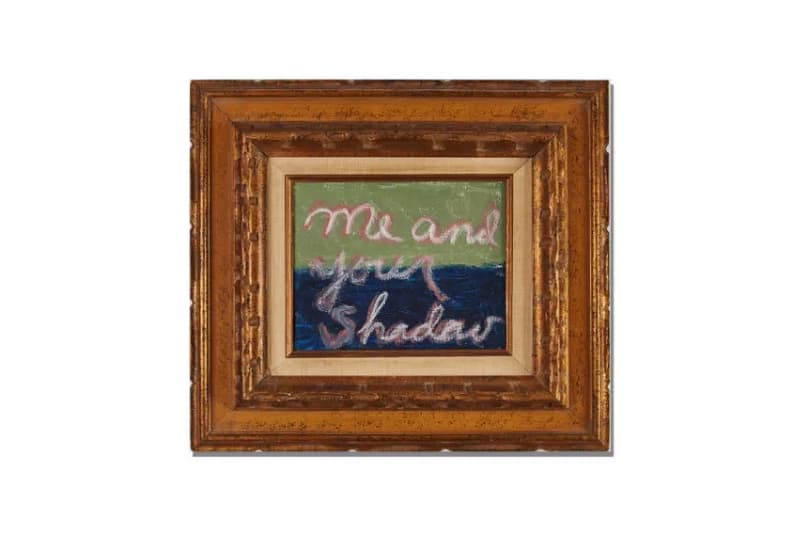 2 of 2
Unseen Works of Iconic Artist Rene Ricard Spotlighted in Posthumous Exhibition
Entitled "but you love me, you said so."
---
This Thursday, Half Gallery will launch its fourth exhibition on influential American critic, poet, and artist, Rene Ricard. Entitled "but you love me, you said so." The presentation will feature never-before-seen works alongside original paintings. Ricard's paintings usually feature sinister, snarky, and existential phrases that recall the lyrics in his own poems. He kickstarted his creative career in the early 1970s, famously spotted hanging out in Andy Warhol's factory with likeminded artists who were looking to push the boundaries of the genre.
"Rene Ricard's paintings display the same paradoxical blend of lyricism and mannerism as his poetry; sophisticated and extravagant, there is an elegant gestural quality that calls to mind the Roman graffiti paintings of Cy Twombly," said the Petersburg Press of his first exhibition in 1990. "While the product of great style and dexterity, the essence of these works lies in the utter abandon with which they were created: they return the artistic impulse to the rightful domain of the inspired moment."
"but you love me, you said so" will launch this January 24 until February 23. Head over to Half Gallery's website to learn more.
Half Gallery
43 E 78th St.
New York, NY 10075