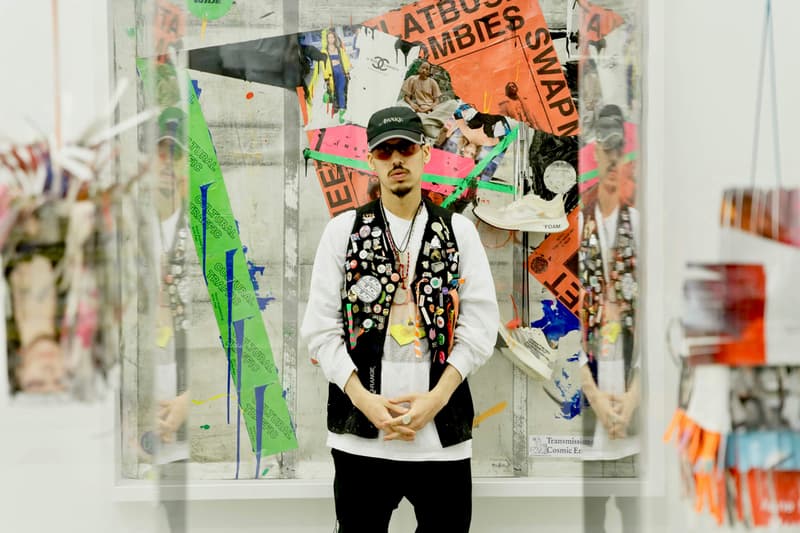 1 of 15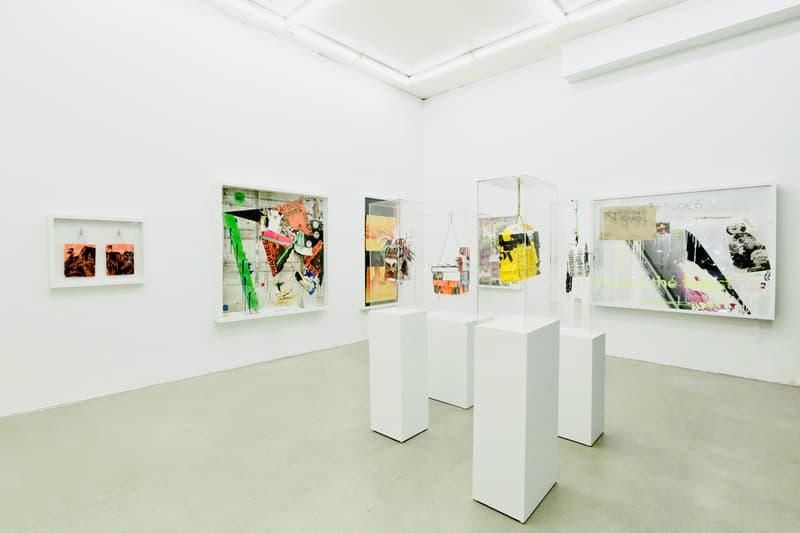 2 of 15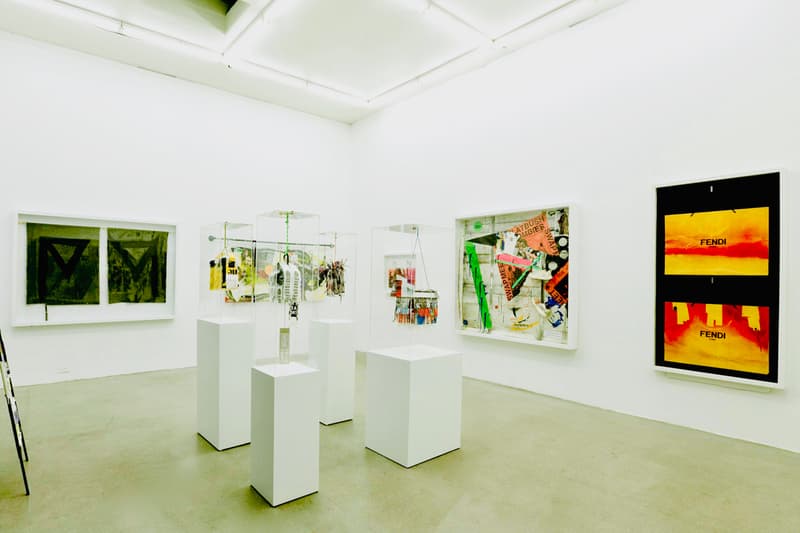 3 of 15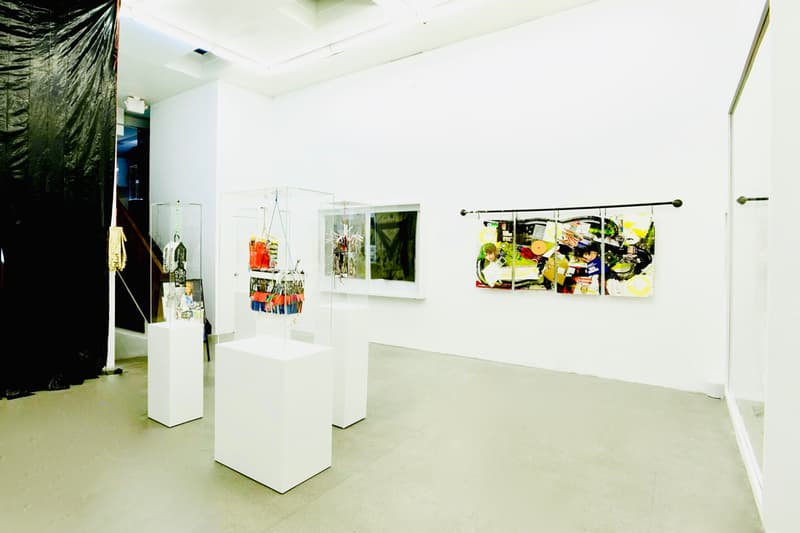 4 of 15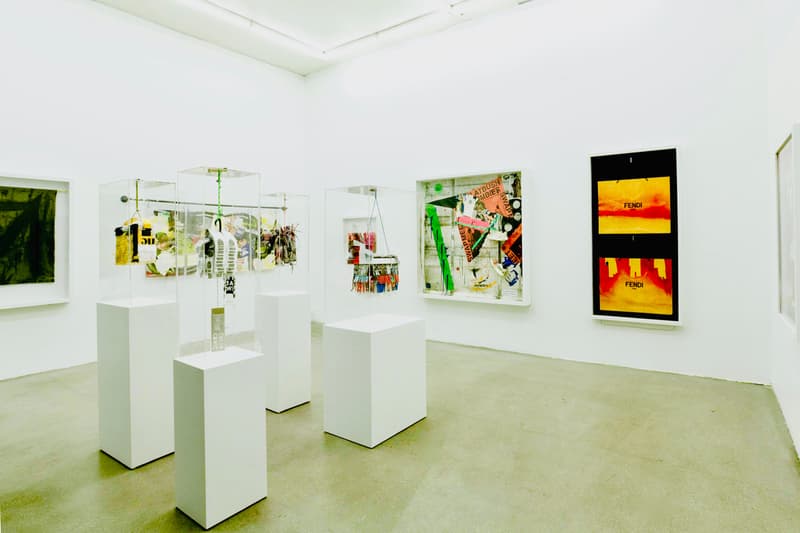 5 of 15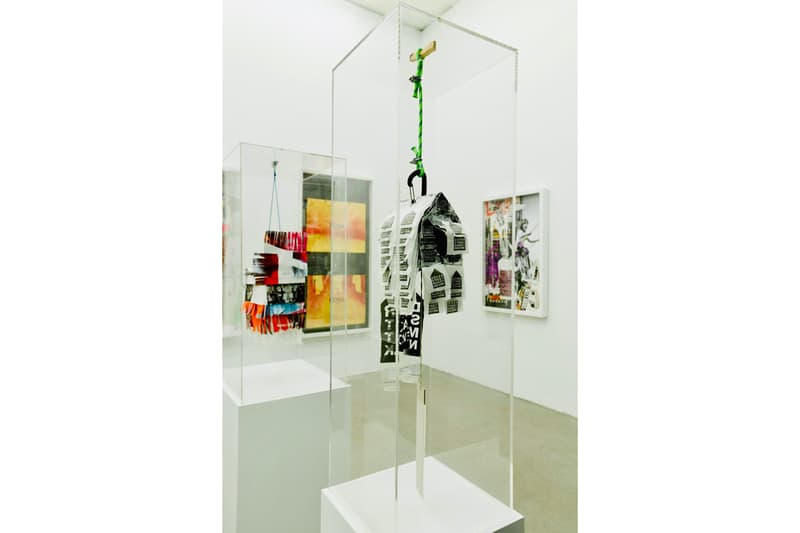 6 of 15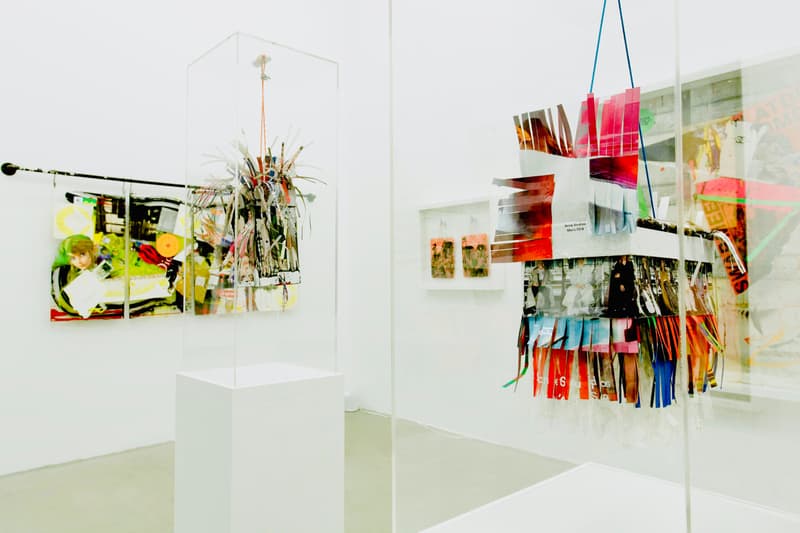 7 of 15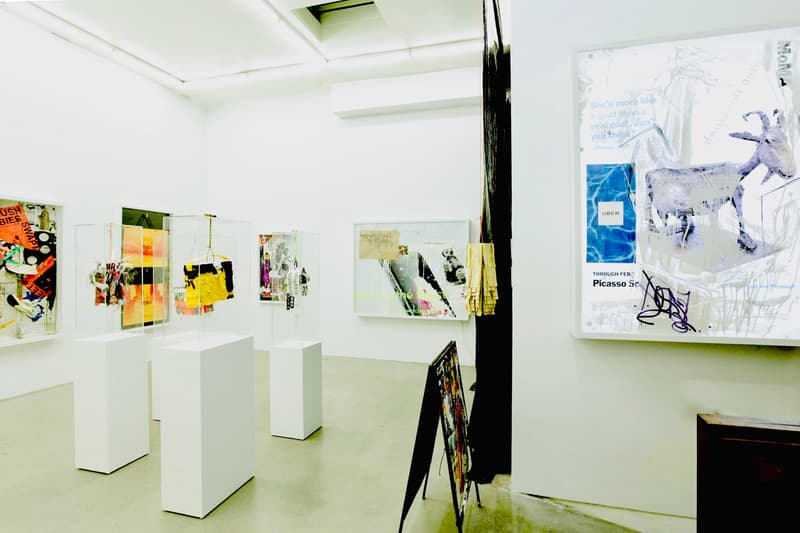 8 of 15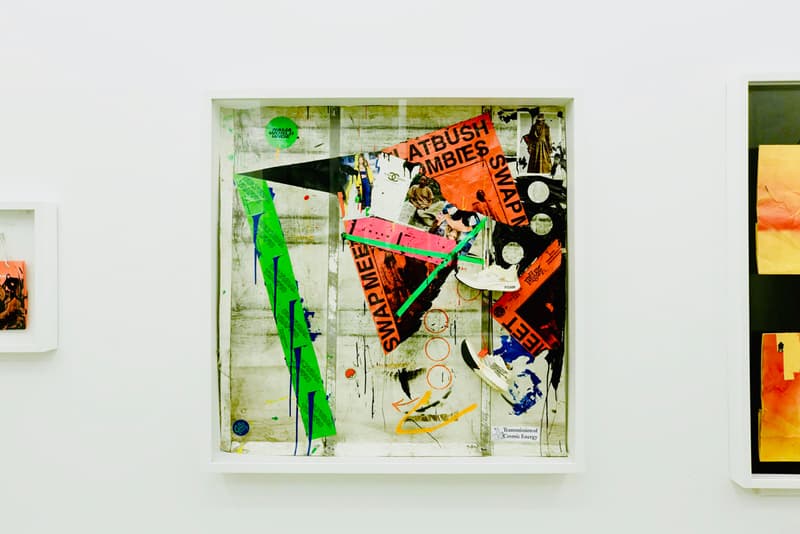 9 of 15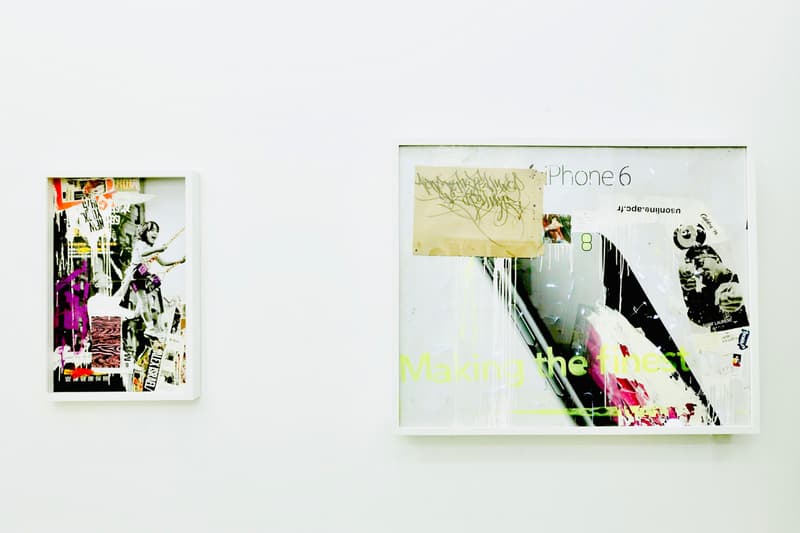 10 of 15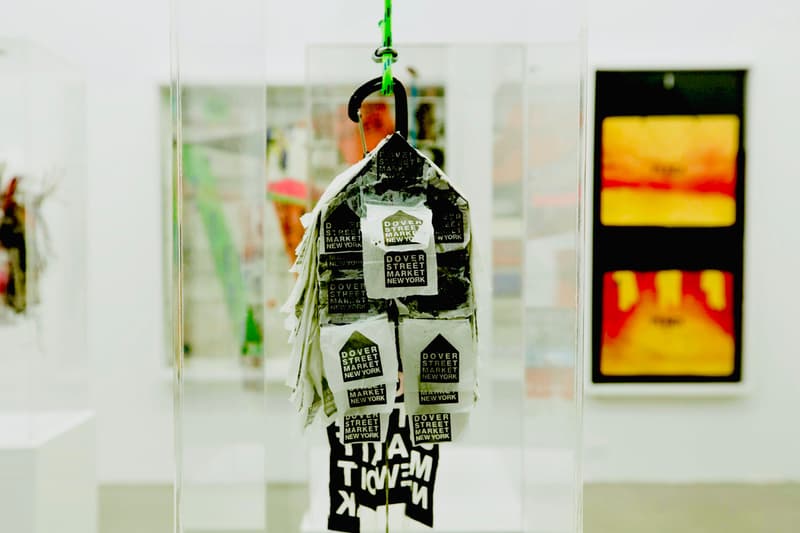 11 of 15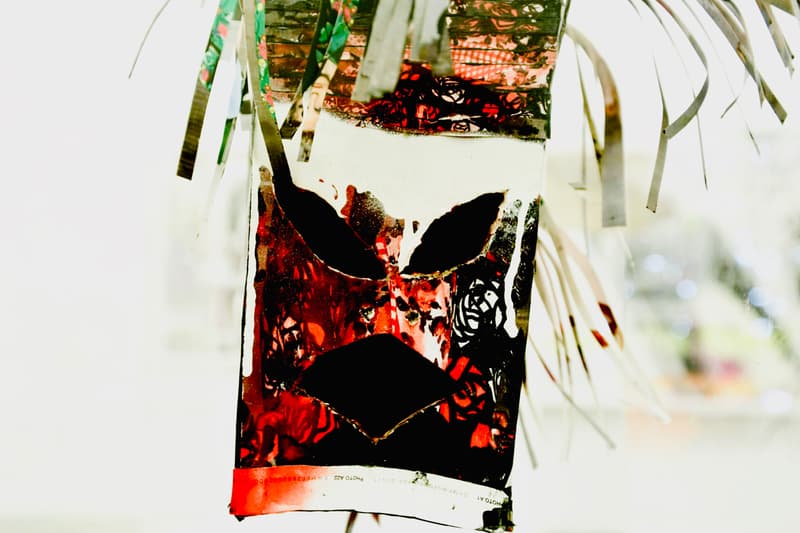 12 of 15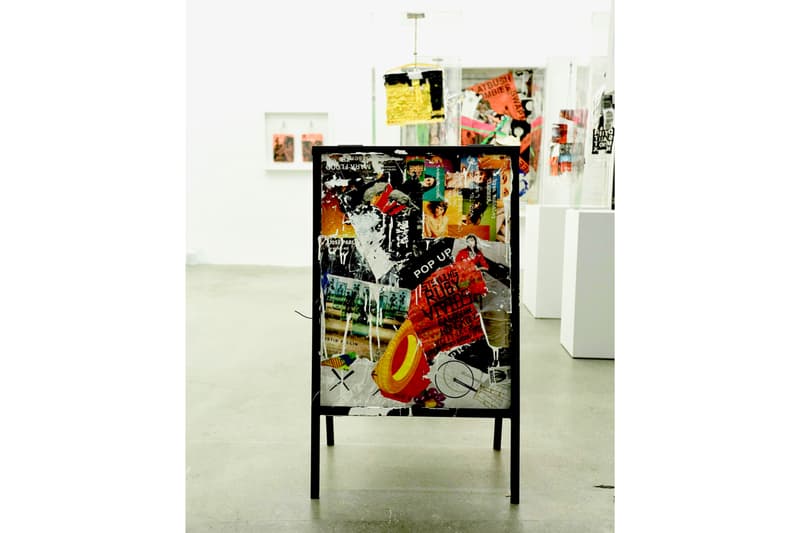 13 of 15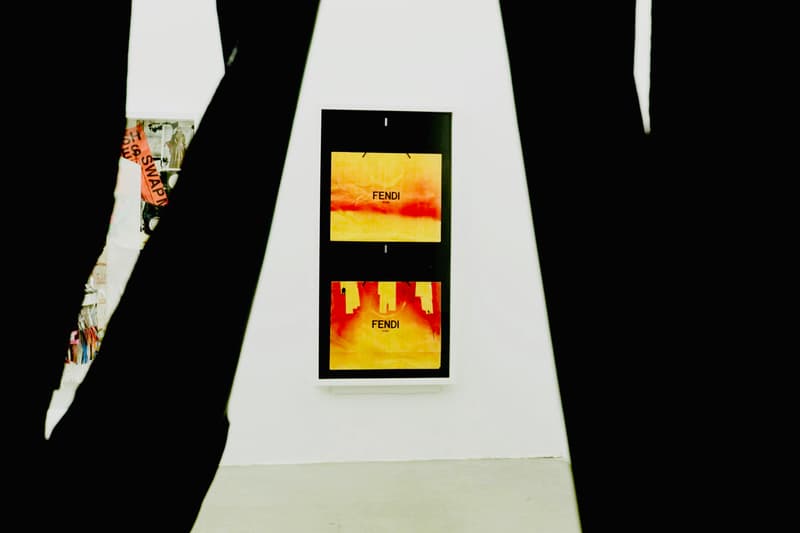 14 of 15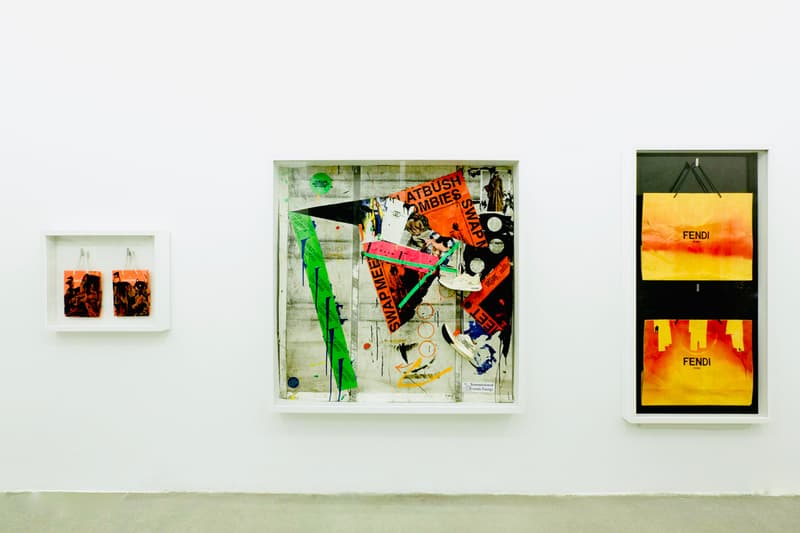 15 of 15
Melvin "Grave" Guzman Shreds & Blends Streetwear for NYC Exhibition
Mixed-media artworks reflecting a customer-obsessed culture.
---
Melvin "Grave" Guzman recently launched his second solo exhibition entitled "Détourned" at the ABXY Gallery in New York City's Lower East Side neighborhood. The Harlem-born artist's practice is comprised of mixed-media artworks, sculptures, and collages that are predominantly crafted using high-end fashion and streetwear materials such as Fendi shopping bags, Off-White™ x Nike sneakers, Dover Street Market tissue paper, and commercial billboards that reflect a customer-obsessed culture. Guzman's latest presentation features similar works, installed across the white-walled space alongside a performance piece involving an "eerie soundtrack .. and a projection on display in an artist-designed theater within the gallery," as per ABXY.
"Across a landscape of desire where consumerism constitutes lifestyle and luxury in surfeit subsumes identity, there wanders a creative adventurer named Melvin "Grave" Guzman," said renowned art critic and graffiti savant, Carlo McCormick. "His art, a tracing of his travels and examination of the traces strewn to the side of our perpetual distraction, is a saving grace, the best thing that can be said about all that is wrong at the moment."
Tour the exhibition above. "Détourned" is currently open to the public until March 11. Head over to ABXY Gallery's website to learn more. Elsewhere in art, Sterling Ruby will soon display massive artworks at the Nasher Sculpture Center in Dallas.
ABXY Gallery
9 Clinton St.
New York, NY 10002