Best New Tracks: Future, YNW Melly, Migos, Bones, DaBoii & More
2019 is off to an incredible start.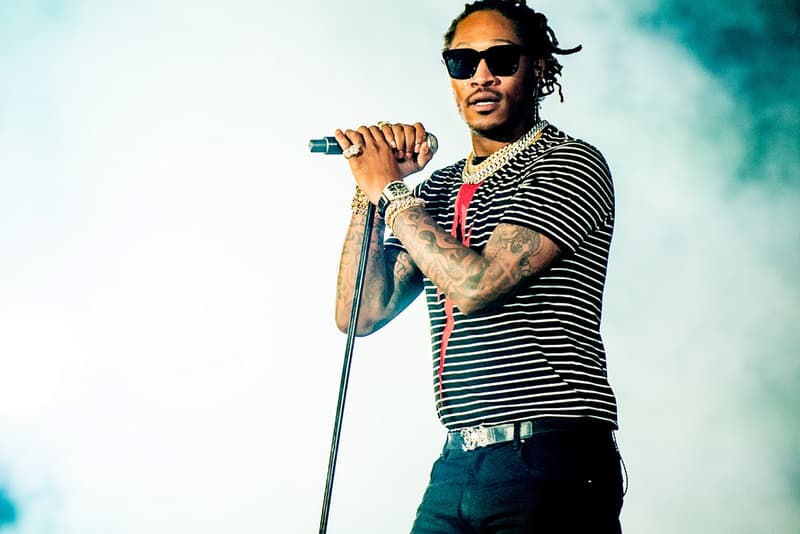 Previously, we spotlighted releases from Kash Doll, Dreezy, Homeshake, YGTUT, Strick and Potty Mouth for our second Best New Tracks feature of 2019. For this week's roundup, Future, YNW Melly, Migos, Mustard, Bones, Eddy Baker, DaBoii, ALLBLACK, Kenny Beats, KEY!, 6LACK, Conway the Machine and Rucci are stealing the show.
YNW Melly – We All Shine
Capitalizing on the successes and momentum birthed by breakout records like "Murder on My Mind," "Melly the Menace" and "Virtual (Blue Balenciagas)," fast-rising Florida star YNW Melly releases a new project through 300 Ent, We All Shine. Notably, YNW Melly's new LP is made up of 16 new songs, and boasts collaborations with Kanye West and Fredo Bang. At only 19 years old, YNW Melly is about to embark on the streak of a superstar and poised to enjoy a one-of-a-kind career. We All Shine follows up YNW Melly's critically-acclaimed I Am You EP, which dropped in September 2018.
Conway the Machine- "Fentanyl"
From Westside Gunn's incredible Supreme Blientele LP to Benny the Butcher's very solid Tana Talk 3 project, it's pretty easy to recognize the Griselda Records movement's impressive impact on the rap game in 2018. For his own contributions, Griselda's Conway the Machine cooked up several hard-hitting, gritty and grimy releases, including last month's Everything Is F.O.O.D. 2: Eat What U Kill project. Jump-starting his 2019 reign, the New York lyricist follows up the December 2018 debut of the aforementioned full-length by revisiting it for his latest visual — an aMercenaryFilm-directed video in support of the Graymatter-produced Everything Is F.O.O.D. 2: Eat What U Kill opener "Fentanyl."
ALLBLACK & Kenny Beats- "76 Buccaneers"
Continuing to support their excellent 2 Minute Drills EP from last November, ALLBLACK and Kenny Beats decided to release a video for their "76 Buccaneers" collaboration. The "76 Buccaneers" vignette was directed by Stacking Memories, who previously worked with ALLBLACK and Kenny Beats on the visual for "Weigh Ins" featuring Rob Vicious.
"ALLBLACK is one of those timeless artists and one of those timeless people," Kenny Beats previously told us. "There's no one like him; there's no one that sounds like him; there's no one that looks like him. You can't pull his card. There's no one I have showed his music to him that doesn't get it, whether they listen to this type of music or not, and I think this [ALLBLACK's music] is how Oakland really regains its title in the radio and the rap hierarchy."
Future – The WIZRD
Following an abrupt announcement, Future has made his official return with the release of Future Hndrxx Presents: The WIZRD. The Atlanta superstar's seventh studio album, The WIZRD delivers 20 new tracks to listeners, including records with close collaborators such as Metro Boomin, Southside and Wheezy. Guest-features on The WIZRD are supplied by Young Thug, Gunna and Travis Scott. Notable cuts on the project include the album's lead single "Jumpin on a Jet," "Unicorn Purp" and "First Off."
KEY!, 6LACK & Kenny Beats – "Love on Ice"
KEY! and 6LACK have reconnected for the official video in support of their 2018 collaboration "Love on Ice." The pairing's "Love on Ice" record was originally released as part of KEY!'s 777 Deluxe project, which combined the Atlanta trailblazer's flows with Kenny Beats' production. Besides 6LACK, 777 Deluxe also featured guest appearances by Skepta, Rico Nasty and Jay Critch.
Bones & Eddy Baker – "CemeteryWaltz"
With several influential years of music already under his belt, Bones teams up with his TeamSESH cohort Eddy Baker for a new track titled "CemeteryWaltz." Bones and Eddy Baker's latest release comes to us as the lead single in support of the pairing's forthcoming collaborative album SparrowsCreek, and was produced by Grayera. For the video, b.g_i stepped in to fill the role of director.
Mustard & Migos – "Pure Water"
Looking to solidify his spot as one of the West Coast's top hitmakers in 2019, Mustard teams up with Migos for a new single titled "Pure Water." Debuted on Zane Lowe's Beats 1 program, "Pure Water" serves as Migos and Mustard's first major releases of 2019.
"At first it was just a song me and Quavo came up with, and then I was like, 'No, I gotta get the whole gang on here.' We worked our way to get everybody on there and it was … I knew what it was when I first heard it though," Mustard tells Zane Lowe, breaking down how "Pure Water" came to life. "This is my first time working with Offset and Takeoff. Me and Quavo got an ongoing relationship 'cause we did the song 'Want Her' a long time ago. Now with this song, it was easier. I feel like everybody grown, even myself. With me and Quavo, it was just tag teaming, getting everybody involved, but once it came together, it was like a match made in heaven type thing."
Rucci – "What I'm Into"
As he prepares to launch the promotional campaign for his next studio album, Rucci revisits his For My Dawgz project from December of 2018 for his latest music video. Specifically, Rucci links up with close collaborator and his go-to director @MrRealMovie for the visual in support of the CeeBeats-produced "What I'm Into."
"I'ma drop an album called That's Norf, and For My Dawgz is basically the songs I was making in the process of creating that album. I wouldn't say they didn't make the album, because some of the songs I wanted to put on the album, I just have so much music right now," Rucci previously told us, explaining the back-story behind For My Dawgz. "When I say For My Dawgz, that means for my fans. I got all this music that I'm not gonna sit on, I'm just gonna give them all this music. When I recorded it, I made it in the hood with the homies. This is gonna prepare you for the next album, it's gonna have the streets going crazy. The music I'm making now, I'm talking shit but I'm talking it in a calmer way — like RBL Posse-type shit mixed with some Bone Thugs shit, but then tapping in to my Hispanic side. For My Dawgz is gonna get you ready for that."
DaBoii – "No Hard Feelings" & "Pressure Applied"
Continuing to cement his position as the SOB x RBE crew's strongest lyricist, DaBoii serves two new impressive solo records– "No Hard Feelings" and "Pressure Applied."
DaBoii's first new track since dropping his Neva Lookin Back project in November of 2018, "No Hard Feelings" finds the Vallejo hometown-hero reflecting on past lost-loves over soulfully-smooth production from producer BVBY GEE. Most notably, the aforementioned beatsmith's interpolation of Sade's "Sweetest Taboo" and its melodies gives DaBoii the perfect platform to reflect and explore his emotional side. A few days after the debut of the aforementioned single, DaBoii served up a grittier, harder-hitting cut titled "Pressure Applied."