Tom Hardy Wants a 'Venom' & Marvel Cinematic Universe Crossover
Could it happen?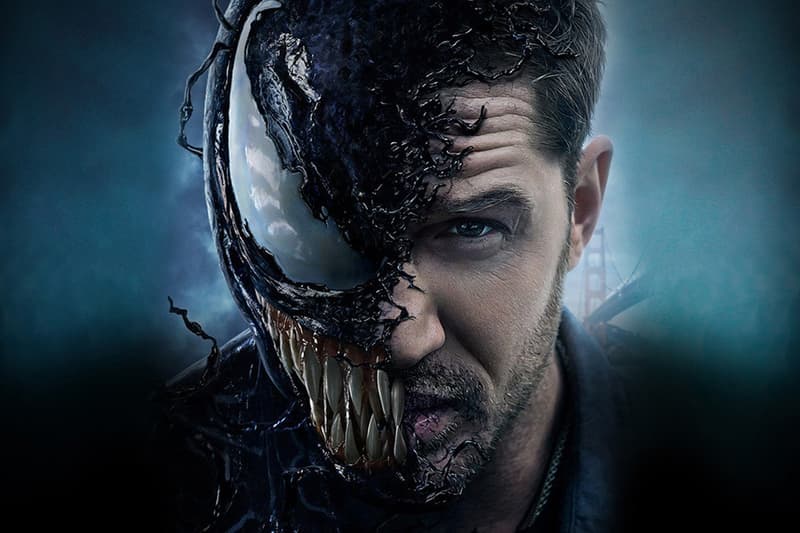 Ahead of the release of Venom, Tom Hardy — who plays the title character — has voiced his support for a potential crossover between the movie and the Marvel Cinematic Universe. Speaking to MTV International, Hardy explained his thoughts: "There's a lot within the real estate that you can actually imbue with a complete sense of gratuity to sell to fans if you really wanted to, and I think you've got the right people for the job if you want to push it, because that's where I'd love to go with it."
Hardy also added that he would "like go through all the Avengers with him, but that's above my pay grade" and revealed that he was "more than happy to stand alone" if the MCU crossover never happens. Elsewhere in the interview, Hardy also discussed the movie's PG-13 rating, adding that "the thing can fulcrum into R-rated, it can fulcrum into youth. My littlest ones, they watch Spider-Man and Venom quite comfortably, and Venom toys appear."
In other entertainment news, take a look at the new trailer for Hitman 2.