Donatella Versace Reveals That Versace Will Stay as a Luxury Brand Following Takeover
While the Michael Kors CEO announces his plans for the label.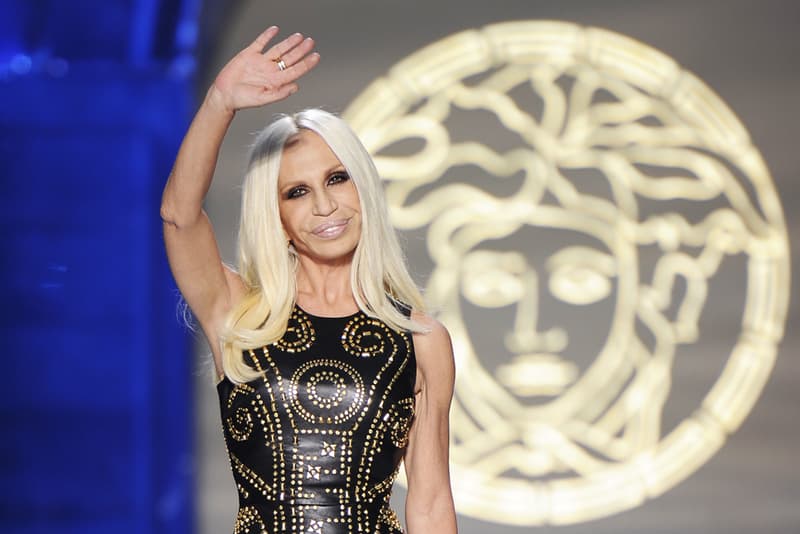 After officially announcing that Versace had been sold to Michael Kors — which will be renamed Capri Holdings Ltd. — Donatella Versace and Kors CEO John Idol discussed the move in a conference call. In the call, Donatella explained that her and Idol "share the same vision, the same passion; John loves luxury, and he really cares about keeping Versace a luxury brand."
Idol also revealed that Versace would stay as a luxury label, adding that it is "going the opposite direction" from the Michael Kors brand. He continued: "there will be no additional licenses, nothing like that. We're going to be focusing on the Versace first line — which is a predominate amount of the business anyway — and you are going to see even more concentration on that. The company has enormous potential given what some of the other Italian luxury peers are doing. It's underdeveloped."
According to reports in Bloomberg, Versace will aim to expand in areas such as accessories (which Idol hopes will make up 60% of the brand's total business), its retail presence — including online and around 100 new stores — and the Asian market. Overall, the plan is to turn Versace into a $2 billion USD a year company, up from its forecast 2018 revenue of $850 million USD.
Not everything will change following the deal, with Donatella Versace set to continue as the house's creative director. The Versace family — including Donatella's brother Santo and daughter Allegra — will also receive around $176 million USD worth of group stock in addition to the money they received for the sale.
In other fashion news, take a look at the best street style from Milan Fashion Week.