7 Projects You Might Have Missed: $uicideboy$, The Blaze, Estelle & More
Other projects include Kilo Kish, The O'My's, Masego and Steven A. Clark.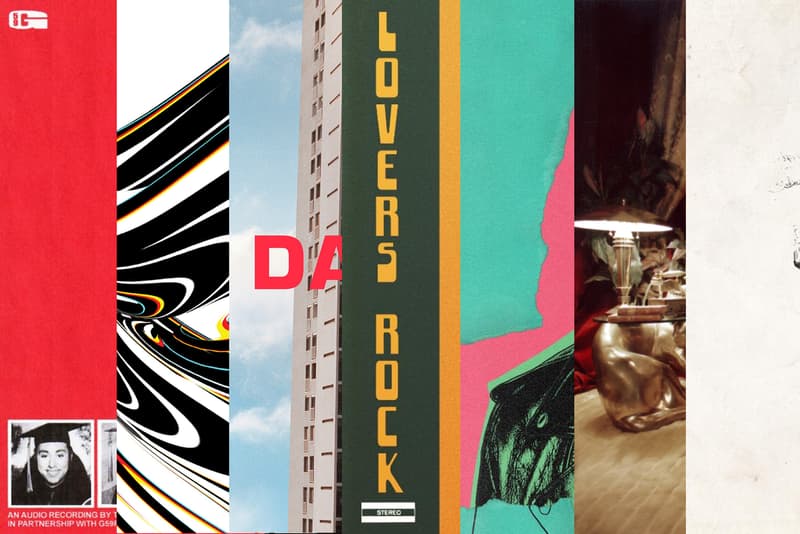 It's been a busy summer of music, with a ton of artists releasing bodies of work. To make sure our readers are all up to speed, HYPEBEAST offers a list of significant new projects that's have been recently released on streaming services. This week's selections include projects from Kilo Kish, The Blaze, $uicideboy$, Estelle, The O'My's, Masego and Steven A. Clark. Here are seven projects you may have missed
Kilo Kish – Mothe [Human Re Sources]
Kilo Kish makes her return with her new project Mothe. It follows her 2016 debut studio album Reflections In Real Time. The genre-blending EP is 6-songs long and features no guest appearances. Kish points to nature as her inspiration behind the project.
"This particular project is focused more on the intersection of nature and the electricity found in all things," she explained to Paper magazine. "I called it Mothe because I just feel like I am in a transitionary period. I've gone through a mental transformation so I wanted it to be symbolized by something that goes through metamorphosis. The only thing that represents that is a butterfly or a moth, but I felt like a moth was better because all of my transitions were happening in near isolation. A butterfly is more of the sugary, happy version of transformation, and I felt like a moth is a somewhat unwanted transformation but it still happens."
The Blaze – DANCEHALL [Animal63]
The Blaze, the duo of French cousins Guillaume and Jonathan Alric, release thier new album DANCEHALL. The LP pays tribute to the dancehall scene itself, which originated in the 1940's.
$uicideboy$ – I Want To Die In New Orleans [G*59 Records]
$uicideboy$, the duo of Slick Sloth and Ruby da Cherry, released their new project I Want To Die In New Orleans. Speaking on the 14-track album, the duo took to Instagram to explain the evolution of the LP: "We started recording this album in the beginning of 2017. Ini,tially we wanted to write about our experiences on the road and express how our lives had become slightly more extravagant. When the original release date for the album approached, we realized that the album didn't capture that chapter of our lives correctly."
"After traveling the globe on two back 2 back sold out world tours, amassing a fortune, spending an insane amount of money on drugs, losing friends, making enemies and witnessing this scene that we helped create turn into what it is now, we have decided that none of this fame or money will ever make us happy," they add. "For a second there we thought it would. Therefore we are changing the album to I WANT TO DIE IN NEW ORLEANS."
Estelle – Lovers Rock [VP Records / Established 1980]
Estelle makes her return with her new album Lovers Rock. The LP was named after the reggae subgenre pioneered in Britain during the 1970's and 1980's but the project is a concept album that chronicles the long arc of her parents' love story.
The O'My's – Tomorrow [Haight Brand]
Chicago's soul/jazz/R&B outfit, The O'My's released their new album Tomorrow via Haight Brand. The album is the first release from the duo, comprised of Maceo Haymes and Nick Hennessey, since their 2015, Keeping the Faith EP. The 11-song LP only features guest appearances from Saba and Chance The Rapper.
Masego – Lady Lady [EQT Recordings]
25-year-old multi instrumentalist Masego drops his debut album Lady Lady. The 13-track collection of songs demonstrate Masego's unique intersection between neo-soul trap, R&B, jazz, rap, and dance. The LP is led by the SiR-assisted single "Old Age" and "24 Hr. Relationship" featuring Kehlani, which takes on a fresh rendition of Andre 3000's "Where Are My Panties (Interlude)." Ari Lennox, Chantae Cann, Tiffany Gouche, FKJ, and Dewayne Jackson also lend a helping hand on his full-length debut.
Steven A. Clark – Where Neon Goes To Die [Secretly Canadian]
Miami artist Steven A. Clark releases his new album Where Neon Goes To Die via Secretly Canadian. Produced by Boys Noize, the album is 1980's pop / R&B inspired and showcases Clark's talented skill set. You can see him on tour starting this weekend as support for Chromeo.