13 Rising Female Artists You Should Know
Watch out, Beyonce.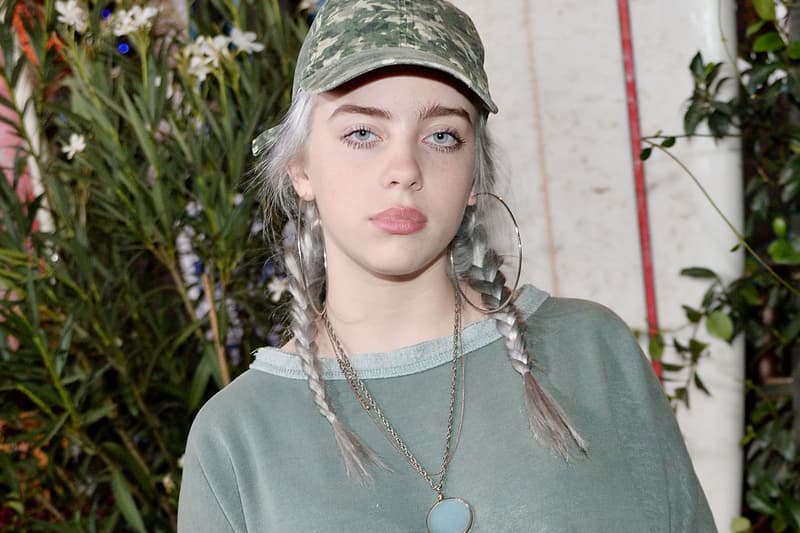 So far, 2016 has been a strong year for female artists: stars like Beyonce, Rihanna, Ariana Grande, Sia, Britney Spears, Gwen Stefani and alternative acts like Carly Rae Jepson, Tinashe, Kari Faux, Esperanza Spalding, Charli XCX, Abra, Santigold, Alexandria, Noname, Lil Debbie, Lion Babe, Mila J, Yuna, Snoh Aalegra, TOKiMONSTA, Kilo Kish and others all dropped gems. In addition to seeing developed artists continue blossoming in their careers, we also witnessed many new artists emerge this year. They come from different walks of life and make all types of music — some are young newcomers while others have been bubbling under the radar for some time. The last two years shone light on phenomenal talents like FKA twigs, Abra, Little Simz, Tommy Genesis, Tkay Maidza, NAO, Ryn Weaver and many more; 2016 has been just as amazing, if not better. Below, we've listed 13 emerging/rising female artists you should know and follow, as well as 16 notables who have just as much potential to blow up.
Billie Eilish
For fans of: Aurora, Halsey, Lana Del Rey
14-year old Billie Eilish is born and raised in Los Angeles by actor/musician parents and grew up being surrounded by art. She began singing in the Los Angeles Children's Chorus at 8 years old, and since 13, Billie has released her own original material with production and writing help by her older brother, Finneas O'Connell of The Slightlys. Her breakout single "Ocean Eyes" hit #1 on Hypemachine and received endorsements from Zane Lowe, Jaden Smith & Annie Mac on their Beats 1/BBC 1 Radio shows.
Charlotte Day Wilson
For fans of: Alabama Shakes, Hozier, James Blake
23-year-old singer, producer and multi-instrumentalist Charlotte Day Wilson is based in Toronto and is one of the many jazz and R&B-influenced artists including friends and collaborators BADBADNOTGOOD and River Tiber, emerging from the city and receiving global recognition. Wilson is a classically trained vocalist and saxophonist and has roots in R&B, soul and folk. Her song work is featured on one of Apple's recent Shot on iPhone advertisements.
Elohim
For fans of: Charlie XCX, Grimes, Sky Ferreira
Outside of her music, not much is known about Elohim, other than that she's a synth-pop prodigy. Her name is Hebrew for "God" and she currently does not do spoken interviews or take part in photoshoots that reveal her entire face. The artist is mostly known for her luscious singles "She Talks To Much" and "Xanax." Like MF DOOM, Daft Punk and SBTRKT, she keeps her anonymity by using animal masks and a disguised voice from visuals to live shows to interviews. Elohim wants the audience to experience her music without preconceived notions or judgements.
Etta Bond
For fans of: Jhene Aiko, Jill Scott, SZA
Henrietta "Etta" Bond is a British singer-songwriter who is signed to OddChild Music thanks to accidentally becoming friends with Labrinth via Myspace. Since 2011, she has been working more for other artists like British rapper Wretch 32, DaVinChe, Raf Riley, Plan B and more. From 2012 to 2014 she released three EPs, which were cosigned by major artists around the word and received moderate underground success. Her latest track "#bad4me," released earlier this year, has become her most successful song yet.
JONES
For fans of: Lianne La Havas, Lykke Li, The xx
JONES, real name Cherie Jones, is a soul and R&B-influencd artist from East London. She entered into the music scene in early 2015 with her debut track, "Deep." Afterwards, the singer-songwriter signed to indie label 37 Adventures and released her debut EP, Indulge, under the JONES moniker in April of the same year, collaborating with producers like A.K. Paul, Brunelle, Raffertie, and Rodaidh McDonald. JONES' biggest breakthrough thus far is perhaps when she performed an acoustic version of her EP on Jools Holland.
Jorja Smith
For fans of: Lauryn Hill, Rihanna, Sia
Jorja Smith is an 18-year-old Walsall native who entered into the music industry earlier this year with her debut track "Blue Lights." The track gained a lot of traction from both online and radio tastemakers and was followed-up with equally commendable "A Prince" which features Maverick Sabre and "Where Did I Go." She credits Rihanna, Amy Winehouse, Lauryn Hill, Alicia Keys among others as her biggest influences. Even though major labels have expressed interest in signing Jorja, she remains unsigned by choice.
Kamaiyah
For fans of: Dej Loaf, The Jacka, YG
Kamaiyah Jamesha Johnson is a 24-year-old rapper from Oakland, California. She released her critically-acclaimed debut mixtape A Good Night in the Ghetto in 2016, which features her debut single "How Does It Feel" — ranked by respected publications as one of the year's best songs. Apparently, she wrote the song 15 minutes before her studio session. Her biggest break to date is appearing with Drake on YG's Still Brazy single, "Why You Always Hatin?"
Maggie Rogers
For fans of: Lorde, Mr. Little Jeans, Sylvan Esso
Maggie Rogers grew up in rural Maryland and began playing harp at age 7. While she delve into classical music, her mother played neo-soul like Erykah Badu and Lauryn Hill in the houser. Throughout her teenage years, she eventually learned to play many more instruments. During her senior in high school in 2012, Maggie recorded her debut album The Echo and, in 2014, her sophomore Blood Ballet. Rogers wrote her 2016 viral hit "Alaska" in 15 minutes for a masterclass with Pharrell Williams; she plans to drop an EP soon.
RAY BLK
For fans of: Erykah Badu, Lauryn Hill, Mary J. Blige
RAY BLK is a 22-year-old R&B artist from Catford, South London. One of her first experiences with music came in the form of dancing to Missy Elliott and Timbaland on MTV Bass at the age of seven. From that moment on, it's something RAY has decided that she had wanted to do for the rest of her life. While her vocals are reminiscent of '90s R&B or soul, her lyrics draw from the harsh realities of street life in London, as exemplified from her currently most well-known track "My Hood," which features UK Grime superstar Stormzy.
Sevdaliza
For fans of: Björk, FKA Twigs, Kelela
Sevdaliza Teheran is a 28-year-old singer-songwriter born in Iran and currently residing in the Netherlands. Although her songs are catchy and memorable, they contain many layers including philosophical questioning on subjects like gender and emotion. She self-released her debut EP DzThe Suspended Kid and DzChildren of Silkdz in 2015, which were both received by international press and labels. On top of attending the Red Bull Music Academy 2015 in Paris, Sevdaliza's music is popular on runways and stores for major brands.
Shake
For fans of: Bryson Tiller, PartyNextDoor, Post Malone
Fetty Wap and the Remy Boyz are't the only ones making noise from New Jersey; 19-year-old singer Shake and her 070 crew are taking the world by storm too. The North Bergen native was picked up early by media aficionado YesJulz through, who singed her as the first artist ever on her label 1 AM Ent and has helped push her to the forefront of the music media world. Shake has a natural ability to conceive masterful melodies without losing her raw, street edge.
Sophia Black
For fans of: Jhene Aiko, Meline Martinez, Selena Gomez
Sophia Black is a 20-year-old trilingual singer-songwriter who is fluent in French and Japanese and has only released a handful of songs to date. The Japanese/Native American singer has an uncanny ability to blend pop melodies with an R&B aesthetic. Inspired by Stevie Wonder, Aaliyah, Kraftwork, Bjork and more, the LA-based artist has been writing music since age 12 and is now signed to Dr. Luke's Kemosabe Records. Sophia has collaborated with revered producers like SOHN, Billboard and more.
Starrah
For fans of: Chris Brown, Dej Loaf, Jeremih
Brittanry Talia Hazzard, known professionally as Starrah, is a singer-songwriter born in Rehoboth, Delaware and based in LA. At the moment, she known for her songwriting and as a featured artist for big-name artists, but we predict that it's about to change soon. The talented melody constructor contributed to songs by Rihanna, Kevin Gates, DeJ Loaf, Jeremih, G-Eazy, Travis Scott, The Weeknd and more. Starrah dropped her debut track, "Rush," in March, and the second one "Dirty Diana," not too long after. With so many high-profile artists wanting to work with her, Starrah definitely has "it" factor when it comes to songwriting and singing.
NOTABLE MENTIONS
ABIR
For fans of: Beyonce, Christina Aguilera, Kehlani

Billie Black
For fans of: Banks, Jessie Ware, Sade

Bonzai
For fans of: Elliphant, Grimes, MØ

CYN
For fans of: Alina Baraz, Ellie Goulding, Mazzy Star

Eryn Allen Kane
For fans of: Alicia Keys, Jill Scott, Tori Kelly

E e v e e
For fans of: J Dilla, Madlib, Nujabes

JOY.
For fans of: Cassie, FKA twigs, Tinashe

Junglebae
For fans of: Azealia Banks, BOSCO, Nicki Minaj

Lola Coca
For fans of: Iggy Azalea, Lana Del Rey, M.I.A.

MARIBELLE
For fans of: Alessia Cara, Charli XCX, Kehlani

Mothica
For fans of: Alina Baraz, Marian Hill, Skylar Grey

PARRI$
For fans of: CL, Missy Elliot, Nicki Minaj

Sampa The Great
For fans of: Erykah Badu, Kendrick Lamar, Noname

Sofi de la Torre
For fans of: Alina Baraz, Doja Cat, Lana Del Rey

TĀLĀ
For fans of: Banks, FKA twig, M.I.A.

Zoology
For fans of: Alina Baraz, George Maple, Marian Hill