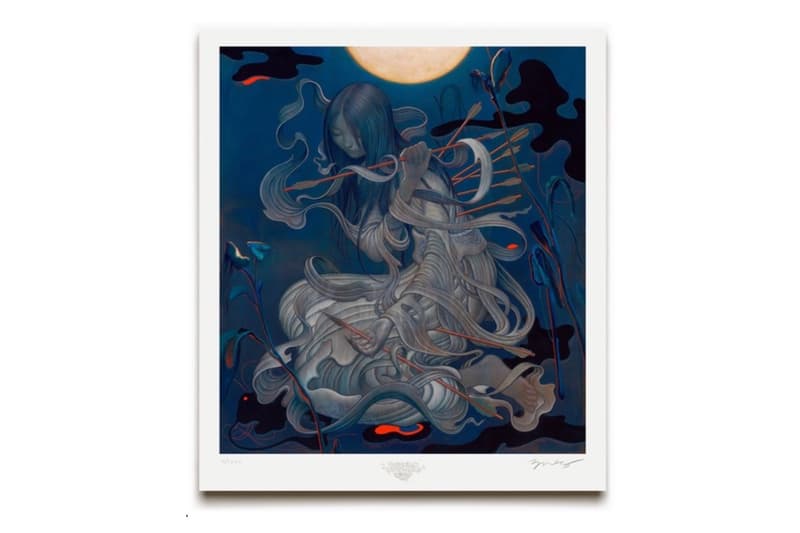 James Jean Exhibits New Print "Chang'e" for Limited Time
In celebration for the mooncake festival.
---
Lunar New Year might hands down be the most important Chinese holiday, but it's hardly stealing the spotlight from Mid-Autumn Festival as the holiday approaches. Artist James Jean is releasing a new print "Chang'e," named after the Chinese mythical goddess of the festival. The exhibiting time will be limited for 24 hours from 8 a.m. PDT Sept 15 until 7.59 a.m. on Sept 16. Priced at $200 USD and sized at 25.5″ x 20″, place your order here.