Paul McCartney Declined Kanye West's Offer to Produce 'Egypt Station'
"I thought, no, I kind of knew what direction I wanted to go in."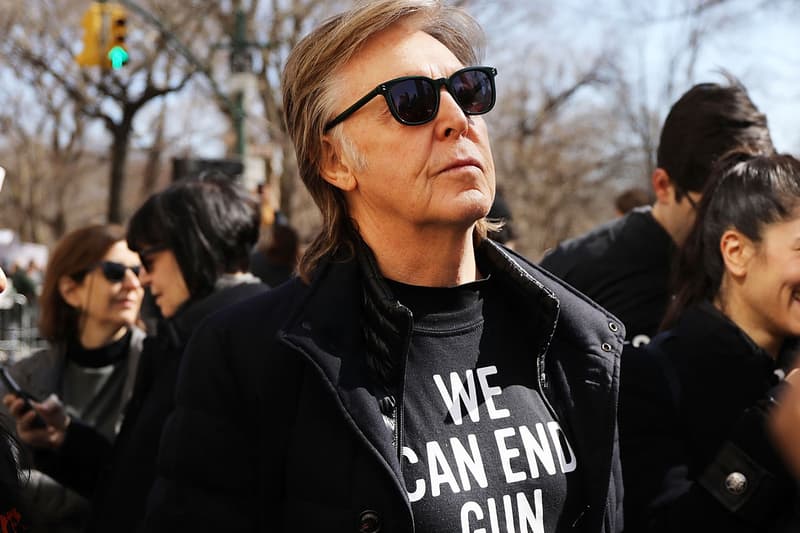 Ahead of the 2019 world tour in support of his new studio album Egypt Station, Paul McCartney sits down with GQ for an expansive new interview. Specifically, McCartney opens up to GQ's Chris Heath about his relationship with Kanye West and the ye superstar's initial interest in producing Egypt Station.
"I thought, no, I kind of knew what direction I wanted to go in. And I knew that would be very different from where Kanye would go with it," explains McCartney, revealing that he turned down Kanye's offer. "I said, 'That's great, wow.' I'm just amazed that he said it. And then we never talked about it again. It was just a thought that was thrown away. I certainly thought about it and got very excited and thought, 'That's something, there's no denying that… But is it something I want to do?' There's the thing. And I thought, 'Maybe not.'"
Instead of Kanye West, McCartney worked with One Republic's Ryan Tedder on Egypt Station's production. Besides McCartney and his own group, Tedder has also worked with Stevie Wonder, Ed Sheeran, Zedd, Ariana Grande, Gwen Stefani and other high-profile artists.
Paul McCartney's new GQ profile is available for reading at the media outlet's official website.