Fool's Gold Day Off LA 2016 Recap With A$AP Mob, Madeintyo, Mac Miller, Pusha T, The Cool Kids, A-Trak & More
It was unreal.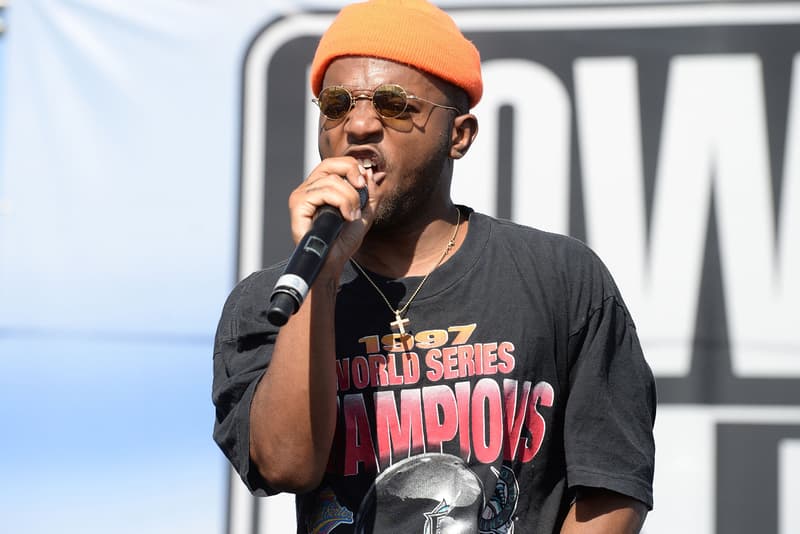 This year's final Fool's Gold Day Off stop took place on a blazing hot September day in Los Angeles. Early festival goers took refuge from the heat wherever they could find shade, but it didn't take long for the crowd by the stage to grow larger. Meyhem Lauren took center stage to perform a few tracks where he was joined by another 'F*ck That's Delicious' frequent co-star, Big Body Bes, who helped to hype up the crowd. Next up was Madeintyo, who got everyone going with his hit single "Uber Everywhere" before the A$AP Mob surprised festival-goers by storming the stage to join him. A$AP Mob's unexpected stage presence with Madeintyo was short lived, leaving fans wanting more. Luckily A-Trak brought the Mob out again and this time A$AP Rocky grabbed the mic to say RIP to A$AP Yams and get them started with "Yamborghini High," before hitting them with one of his classic tracks "Peso."
Hip-hop heads were treated to a rare performance as Chuck Inglish and Sir Michael Rocks performed together as their group The Cool Kids. The two MCs took the stage with their signature throwback style and didn't skip a beat spittin' classic joints like "Gold and a Pager," vibing as if The Cool Kids never took any time off at all. Next to the stage was Pusha T, who performed a wide range of his catalog as the G.O.O.D. Music president showed off his always impressive flow and lyrical skills. He even reached back to his days as one half of the the Clipse to perform "Grindin'," which judging by the response may have been before a lot of the younger audience's time. It would've been nice to see the hip-hop heavyweight get some more energy from the crowd, but they spared no expense once Mac Miller hit the stage.
Mac had complete control over the audience with some uptempo jams, before slowing it down with a few cuts from his new album The Divine Feminine. All in all the lineup had something for the youth as well as hip-hop veterans, leaving everyone with some performances to be hyped on. The crowd reflected that same diversity, as we caught everyone from the legendary producer The Alchemist, to Mac Miller's lady, Ariana Grande, in attendance. Check out our visual impressions from the festival above and be on the lookout around the same time next year for Fool's Gold Day Off to hit a city near you.