Drake Brings Out Rihanna & Lil Wayne in Miami
Drizzy and RiRi share a kiss on stage.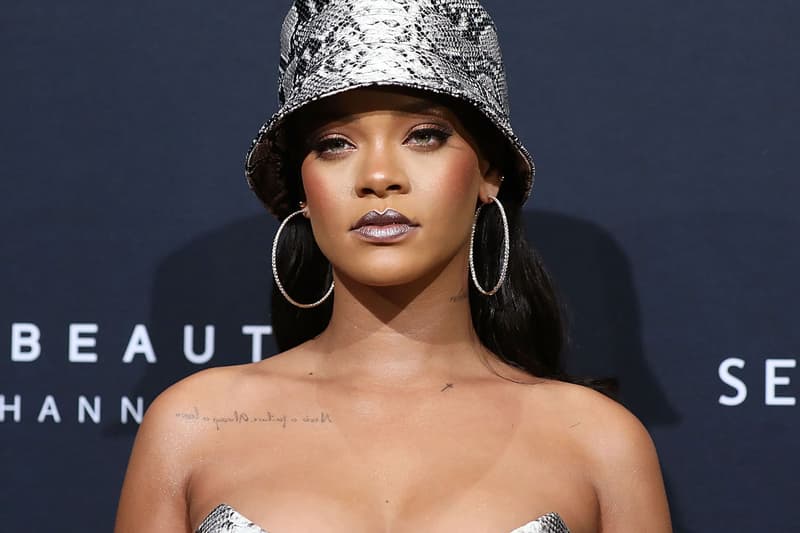 Throughout his 'Summer Sixteen' tour, Drake has brought out some pretty big names including Kanye West, Gucci Mane, 2 Chainz, Eminem and more. On Wednesday night's show at Miami's AmericanAirlines Arena, Drizzy brought out Lil Wayne and rumored boo Rihanna, causing the crowd to go crazy. Wayne appears first and performs "A Milli," BadGalRiRi shows up within minutes to perform hits like "BBHMM," and the 6 God and her even share a kiss on stage. Watch several clips below.
LIL' WAYNE & RIHANNA JOIN DRAKE IN MIAMI https://t.co/dyuFOqiMWu [@Drake @LilTunechi @rihanna] pic.twitter.com/QQCEV1Iryk

— ֆȶɨʟʟ (@illroots) September 1, 2016
Lil Wayne performing "A Milli" in Miami. #SummerSixteen pic.twitter.com/vN9Jg1XyLq

— Word On Road (@WordOnRd) September 1, 2016
@rihanna joined @Drake on stage in #Miami ????? pic.twitter.com/oWQ6oFxEk5

— RihannaViva (@RihannaViva) September 1, 2016
RT @AAarena: And now @rihanna?! History is happening Miami! ?❤️ pic.twitter.com/NtrhCar9ZF

— Juan Diasgranados (@JDiasgranados) September 1, 2016
Rihanna performing BBHMM in Miami. #SummerSixteenTour pic.twitter.com/wT3VjH3W19

— Word On Road (@WordOnRd) September 1, 2016
Drake & Rihanna kissing in Miami #SummerSixteenTour @rihanna @Drake pic.twitter.com/frbx7WbNPS

— Liza™ (@Shantal2410) September 1, 2016