Blue Point Brewing Company Revitalizes NYC's Harbor With Its Good Reef Ale
In conjunction with the Billion Oyster Project.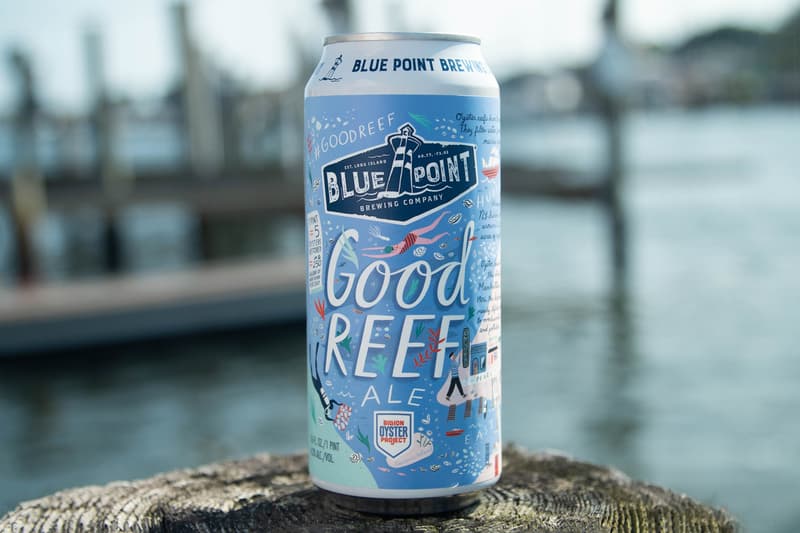 As Billion Oyster Project (BOP) looks to help install and maintain New York's oyster reefs, Blue Point Brewing Company looks to support the group's effort with the debut of its Good Reef Ale. Though strides have been made to decontaminate, there has been great destruction to the harbor and its marine life from its pollution over the last century. However, Blue Point seeks to remedy this and cement its commitment to preserving the Community Oyster Reefs of NYC. And for every pint sold, the BOP will plant five oysters on the city's communal reefs as a way to create habitats and improve the water quality. In tandem, the release will provide opportunities for people to enjoy their local waterways and foster the future of their sustainable city.
Characterized by its "dry, effervescent body," the Ale features a blend of Willamette, Saaz, Amarillo and Cascade hops that make for a clean citrus character. In tandem, the inclusion of lime gives the beer a tartness that Blue Point states, "makes it a great pairing with oysters."
With the beverage available September 3, Blue Point looks to celebrate its launch with a party September 13 at Wavertree boat at South Street Seaport — coinciding with the start of NYC Oyster Week. Coalescing altruism and art, the spectacle will also present a sustainable tote bag from the same artist who designed the can, Libby Vanderploeg.
For more information, head to the Blue Point Brewing Company's website.
Must be 21-years-old or older to visit the website.