Trippie Redd Drops "Taking A Walk" & Shares 'Life's A Trip' Tracklist
Young Thug, Travis Scott and more contributed to the LP.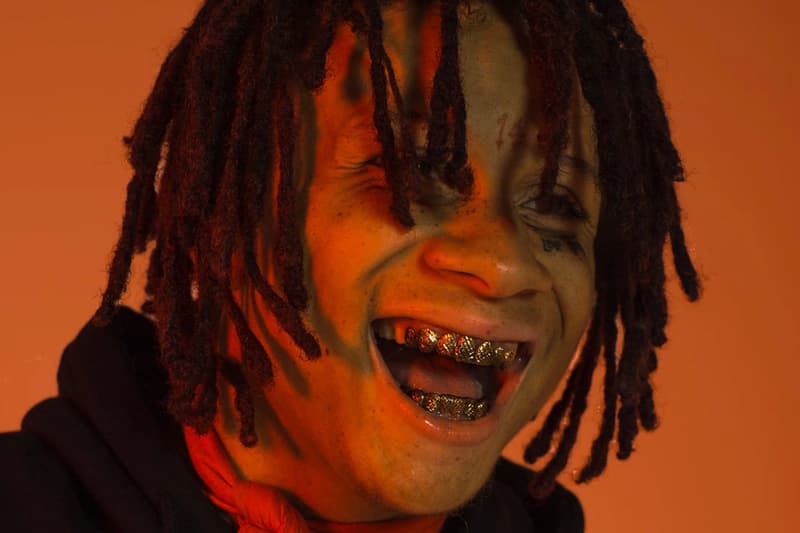 Last week, Trippie Redd revealed the release date and colorful artwork for his anticipated debut studio album Life's A Trip. Adding to the promotional campaign behind his upcoming LP, the Ohio star serves up a new single and shares its tracklist.
Linking up with legendary super-producer Scott Storch and Amsterdam-raised, Los Angeles-based beatsmith AVEDON, Trippie Redd delivers "Taking A Walk." As we mentioned, Trippie Redd has also paired the song's release with the official unveiling of the Life's A Trip tracklist. Notably, Life's A Trip is made up of 14 tracks, and includes collaborations with Diplo, Young Thug, Travis Scott and Reese La Flare; the Travis Scott record comes in the form of the previously-released "Dark Knight Dummo."
You can stream "Taking A Walk" and check out the tracklist for Trippie Redd's forthcoming album below. Life's A Trip is scheduled to arrive this Friday, August 12.
Previously, Trippie Redd dropped the "Together/Bigger Than Satan" video.
Trippie Redd – Life's A Trip (Tracklist)
1. Together
2. Taking A Walk
3. Wish (with Diplo)
4. Missing My Idols
5. Forever Ever (feat. Young Thug & Reese La Flare)
6. Bird Shit
7. BANG!
8. How You Feel
9. Dark Knight Dummo (feat. Travis Scott)
10. UKA UKA
11. Shake It Up
12. Oomps Revenge
13. Gore
14. Underwater FlyZone