New 'The Predator' Featurette Showcases Ultimate Predator Capabilities
Director Shane Black says that "this is the scariest one."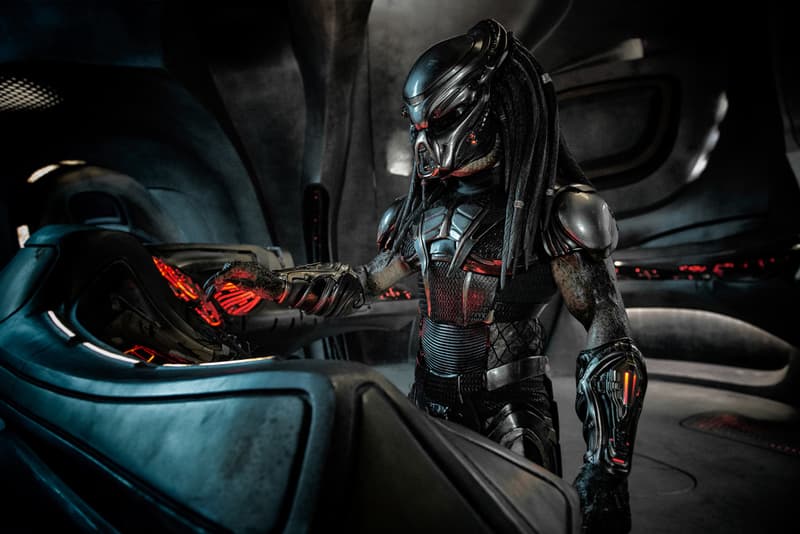 A new The Predator featurette has surfaced and it promises that the notorious anti-hero/villain will be "bigger, better and badder." Director Shane Black has confirmed that he isn't attempting to reinvent the franchise. Instead, he wants to give audiences what they have come to expect from the series, but on a more massive scale.
"After 30 years of Predator movies, it's the right time to resurrect the franchise. I'm blessed to have the opportunity to play in that sandbox," Black said. "We love growing this thing. We're trying to encompass, in one movie, all the genre things that we love." Black added, "This is the scariest one. We're upgrading the Predator to a next level of deadliness."
The Predator hits theaters on September 14th and stars Boyd Holbrook, Quinn McKenna, Trevante Rhodes, Jacob Tremblay, Keegan-Michael Key, Olivia Munn, Sterling K. Brown, Alfie Allen, Thomas Jane, Augusto Aguilera and Jake Busey. Watch the featurette below and stay tuned for more news and clips from the upcoming movie.
Bigger, better, and badder. Check out this EXCLUSIVE look at #ThePredator – opening at AMC Theatres September 14! Grab tix now: https://t.co/76917xhH47 pic.twitter.com/nhHR755dAx

— AMC Theatres (@AMCTheatres) August 23, 2018