Seth Rogen Reveals Fun Facts About 'Pineapple Express' for Film's 10th Anniversary
Red originally drove something different from his gangster-killing Daewoo.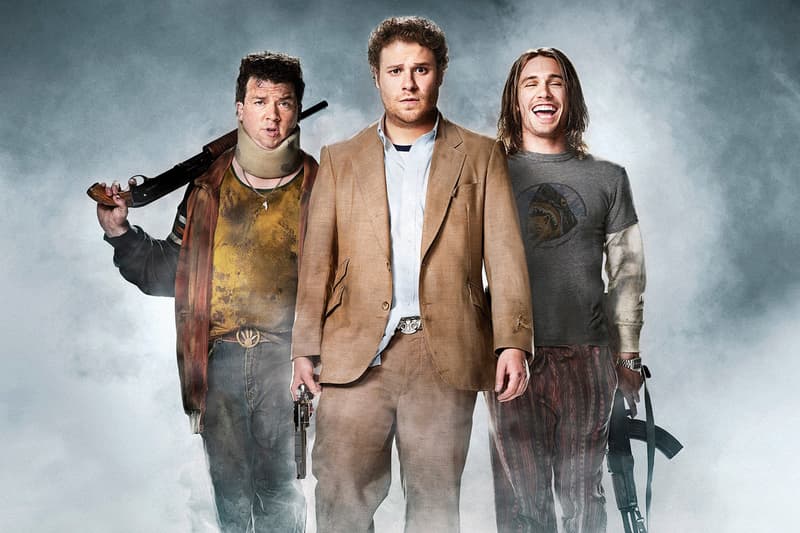 Yesterday was the 10th anniversary for the Seth Rogen x James Franco classic Pineapple Express. As such, Rogen took to Twitter to share some facts about the flick to celebrate.
Produced by Judd Apatow and introducing Danny McBride in his breakout role as the drug dealing Red, Pineapple Express went on to join the upper echelon of pop culture, so much so a strain of weed (the MacGuffin of the film) has been named Pineapple Express as a direct result of the film's popularity. Hurricane season was never the same after this line was uttered by Franco's Saul Silver. Similar moments and so much more is explained in Rogen's barrage of hilariously factual tweets.
Check them out below and share your thoughts in the comments.
While you're at it, check out Seth Rogen's interview with us for HYPEBEAST Radio.
#PineappleExpress came out ten years ago today. Here's some fun facts about the movie! pic.twitter.com/8dMjT2YKyE

— Seth Rogen (@Sethrogen) August 6, 2018
In #PineappleExpress, me and my co-writer Evan had to roll all the cross joints needed to film (about 100) ourselves because nobody else on the crew could roll them properly.

— Seth Rogen (@Sethrogen) August 6, 2018
Throughout the fight scene in Red's house in #PineappleExpress, I broke my finger and Danny McBride got his head cracked open when Franco hit him with the bong.

— Seth Rogen (@Sethrogen) August 6, 2018
In #PineappleExpress, Red refers to his ex wife having gotten out of jail recently. There's a pic of Red and his ex wife, who was played by Stormy Daniels.

— Seth Rogen (@Sethrogen) August 6, 2018
We wrote #PineappleExpress express for me to play Saul and Franco to play Dale. James wanted to switch roles, and I didn't care that much, so we did.

— Seth Rogen (@Sethrogen) August 6, 2018
In #PineappleExpress, Red was originally supposed to die the first time he was shot when he was tied up in his apartment, but we thought Danny Mcbride was so funny that we just kept bringing him back to life.

— Seth Rogen (@Sethrogen) August 6, 2018
In #PineappleExpress, originally, Red killed Matheson with a Ford Fiesta, but Ford didn't want their car involved in a movie murder so we had to change it to a Daewoo Lanos, which is ultimately much funnier I think.

— Seth Rogen (@Sethrogen) August 6, 2018
We DID have a smoking billboard for #PineappleExpress that got shut down by the fire department because people keep thinking it was on fire. https://t.co/UslrDgNyuN

— Seth Rogen (@Sethrogen) August 6, 2018