Pusha T Is "Feverishly Trying to Finish" 'King Push'
Pusha T has unveiled some more bits of information regarding his highly-anticipated King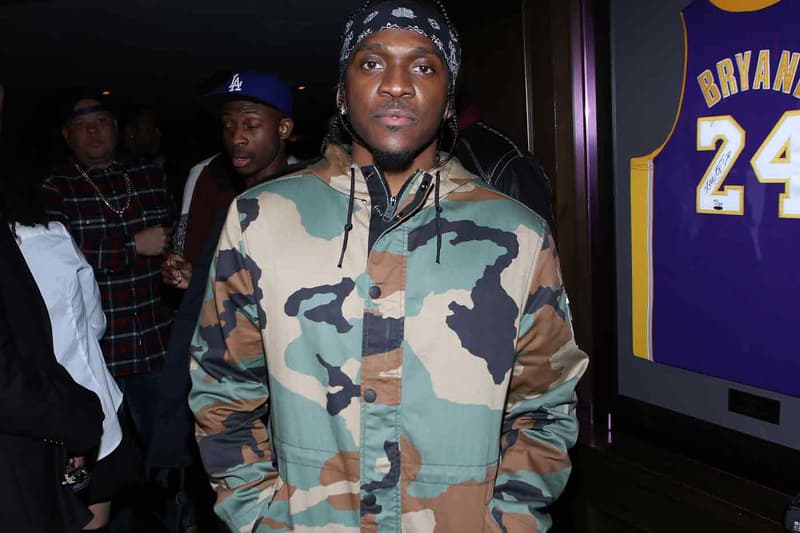 Pusha T has unveiled some more bits of information regarding his highly-anticipated King Push project. In a newly-released interview with Billboard, the GOOD Music rapper tells writer Natalie Weiner that he is "feverishly trying to finish" his next LP. Push gave the following response to Billboard when questioned about his forthcoming album:
I am feverishly — I love that word so much these days. I am feverishly trying to finish King Push, and get some music out this month. It's a real easy thing — just a couple different pieces that I feel like need to be in place.

When you make albums like I do, and it's based off fanfare and based off touring — I make these albums and I get on the road. It's not really a radio-driven thing. I get on the road and I see my fans and I touch each and every last one of them. I do that for however long it takes. Then we start the process all over again, making music. So sometimes there's lag time.

My fans like a certain quality and a certain level of music. Once I give it to them, they seem pretty happy. Anyone else, they can get down with the game if they want to. I'm definitely making this for [the fans] — no holds barred. Nothing to be compromised. I hope everybody stays down.
Along with the status of King Push, Pusha T also used the Billboard piece to speak at length about the N.W.A biopic Straight Outta Compton, N.W.A's music and legacy, and more. You can read the full Q&A at Billboard.