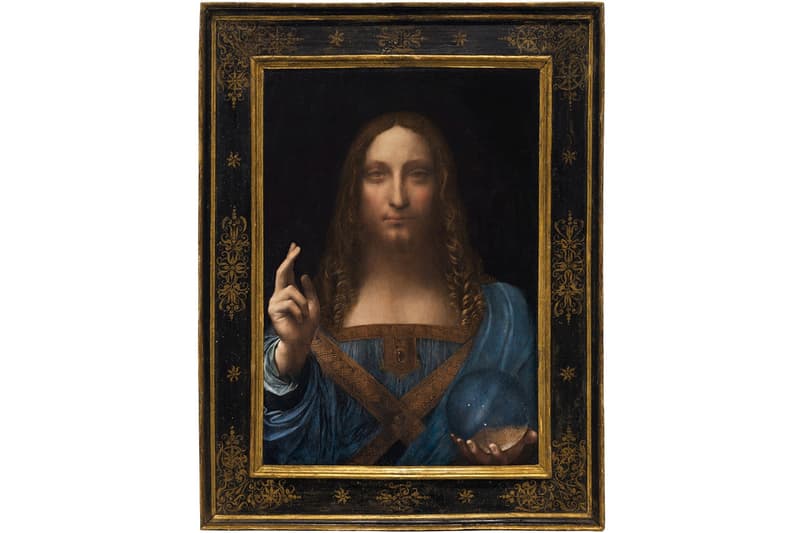 Historian Claims Leonardo da Vinci's $450 Million USD "Salvator Mundi" Was Painted by His Assistant
With only slight contributions by da Vinci himself.
---
Previously believed to be the last privately-owned painting by Leonardo da Vinci himself, the Salvator Mundi sold by Christie's New York last year for $450,312,500 USD may have mostly been painted by da Vinci's assistant.
According to art historian Dr. Matthew Landrus, da Vinci's contributions to the piece only measures to be between 5 to 20 percent while studio assistant Bernardino Luini completed the rest of it. The auction house, alongside many credible academics and scholars ranging from history professors and da Vinci experts, refute Landrus' beliefs. Landrus states that a simple comparison between the painting and other works by Luini offers more than enough proof that the painting is a recreation of the Renaissance artist.
Leonardo da Vinci's oil on panel piece depicting Jesus Christ holding a crystal orb was thought to be destroyed until it was found back in 1909. It was reported to be one of just 20 paintings ever found by the Italian Renaissance polymath.
Watch the painting actually go to auction last year in the video below. In other news, a Picasso painting topped Basquiat with a monumental $115 million USD sale.