Gucci Mane & Fifth Harmony Join Forces on "Down" at This Year's MTV VMAs
While playfully throwing shade at former member Camila Cabello.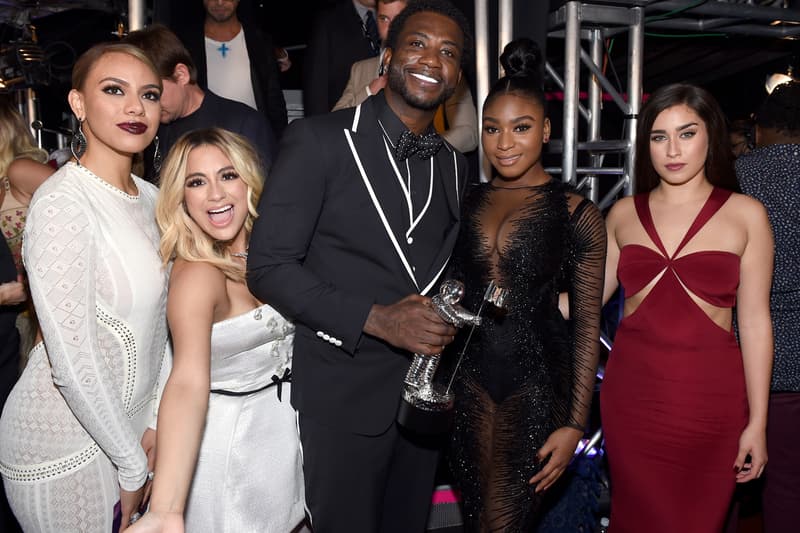 At the this year's MTV Video Music Awards, Fifth Harmony took to the stage to perform a couple of their hit songs, however, made sure to leave their mark — catching those watching off guard with a few timely surprises. The girls started their "Angel" performance by taking the stage as a group of five, although condensed back to a foursome with one member falling off stage — a playful shot at former member Camila Cabello, who abandoned the group in 2016.
The pop quartet then transitioned into their smash hit "Down," initially starting off enclosed in transparent glass-like rooms — later busting out, while breaking out into dance. To the joy of their fans, Gucci Mane later stepped out from backstage to perform his part of the upbeat tune. Check out the video above to watch the girls in action.
In other MTV news, Kendrick Lamar's "HUMBLE." snags Video of The Year Award.