The Drums - Down By The Water (Video)
The Drums – Down By The Water (Video)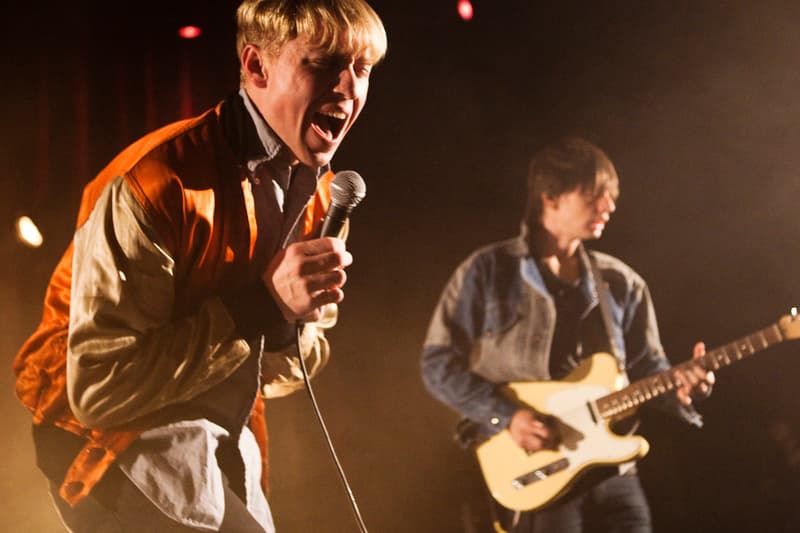 After generously sharing the audio version of their new single "Down By The Water", The Drums unleash a very non-typical video for the tune via Stereogum. Helmed by the band in conjunction with Surround's Brian and Brad Palmer, you can expect a very special choreography from these gentlemen shot in black and white. Here's their take of the visual:
We wanted the "Down by the Water" video to directly reflect the song itself, and be as simple as possible. Both the video and song are a tribute to the girl groups of the 50's and 60's, a great inspiration to the band and one of the reasons we started it.
Do not miss them while on tour. Hit the dates after the jump.
The Drums & Surfer Blood – 2010 Tour Dates
9/11 Providence, RI @ Jerky's Live Music Hall
9/12: Washington, DC @ The 9:30 Club
9/13 Chapel Hill, NC @ Local 506
9/15: Atlanta, GA @ The Loft
9/17: Orlando, FL @ Social
9/18: Miami, FL @ Grand Central
9/19: Tampa, FL @ State Theatre
9/20 Gainesville, FL @ Common Ground Coffeehouse
9/21: Tallahassee, FL @ Club Downunder
9/23: Houston, TX @ Fitzgerald's (The Drums ONLY)
9/24: Dallas, TX @ The Loft (The Drums ONLY)
9/25: Austin, TX @ ND (The Drums ONLY)
9/27: Phoenix, AZ @ Clubhouse
9/28 Pomona, CA @ Glass House
9/29: Los Angeles, CA @ The Music Box
10/01: San Francisco, CA @ The Independent (The Drums ONLY)
10/03: Portland, OR @ Wonder Ballroom
10/04: Seattle, WA @ Neumos (The Drums ONLY)
10/05: Vancouver, BC @ The Biltmore Cabaret
10/07: Boise, ID @ Neurolux
10/08: Salt Lake City, UT @ Urban Lounge
10/10: Denver, CO @ Bluebird Theater
10/13: Minneapolis, MN @ The Varsity Theater
10/14: Chicago, IL @ Lincoln Hall
10/16: Toronto, ON @ Mod Club (The Drums ONLY)
10/17: Montreal, QB @ Cabaret du Musee Juste Pour Rire (The Drums ONLY)
10/18: Boston, MA @ Paradise (The Drums ONLY)
10/20: New York, NY @ Webster Hall
10/22: Philadelphia, PA @ Making Time