Watch Drake Lose a $10K Bet After Quavo Hits a Half-Court Shot
A little friendly competition.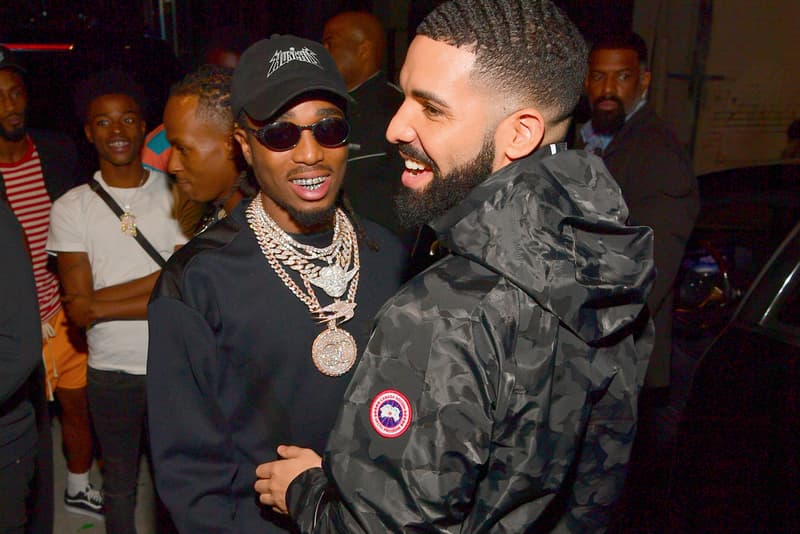 As they finally embark on their joint tour, which was postponed twice, Drake and Migos member Quavo took the time out to shoot a few hoops.
During the friendly matchup, Drake and Quavo placed a $10,000 USD bet over who could make a half-court shot. In the video posted below by Quavo himself, Drake can be seen missing his shot while Quavo effortlessly pulls his off.
Teased earlier, Migos and the OVO crew have planned a basketball tournament which will run during the scheduled 'Aubrey & The Three Migos' tour. "I'm looking forward to this basketball tournament we got going on this whole tour," Quavo told Billboard. "It's like a playoff game and a trophy made. It's going to be really intense. Every day we're going to work out and get to the athletics."
Drake should have known better considering Quavo was named MVP for the 2018 NBA All-Star celebrity game earlier in February.
In related news, here's a first look at Drake's 'Aubrey & The Three Migos' tour merch.