Watch Cardi B Collect Her Best New Artist Award at the 2018 MTV VMAs
"It's beautiful. And that's something that God give me that you can't buy, b*tch."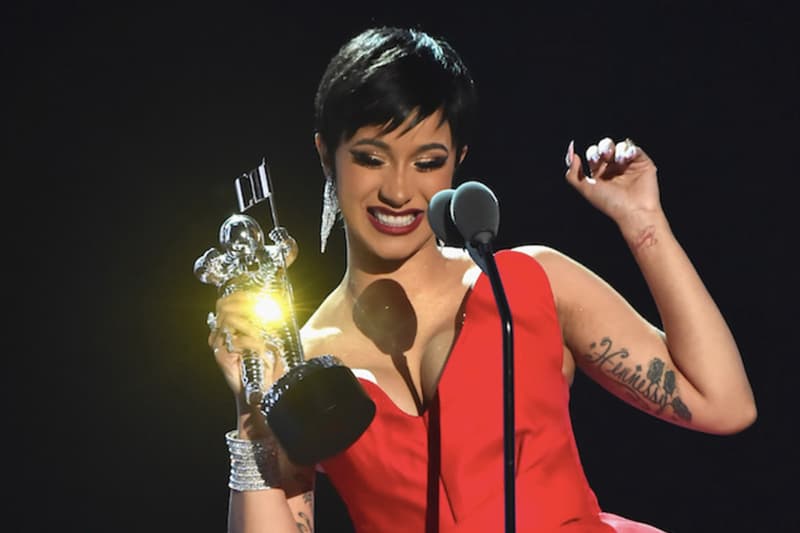 The 2018 MTV VMAs, which were held at the Radio City Music Hall in New York City, have come to an end. After a comedic opening by Cardi B featuring a Moonman as Kulture, Cardi went on to take home the Best New Artist Award. Along with this accolade, Cardi also took home Moonmen for Best Collaboration for "Dinero" with Jennifer Lopez and DJ Khaled as well as Song of Summer for "I Like It" with Bad Bunny and J Balvin.
"I want to thank all my fans, my family that supported me—all the love," Cardi stated. "All the love that my fans, that my friends, that everybody shows me is genuine. It's beautiful. And that's something that God give me that you can't buy, bitch."
Watch the video below for Cardi B's full speech. Also be sure to check out the full list of 2018 MTV MVAs winners.
That's something you can't buy, b*tch! – Cardi B . I screamed. #vmas pic.twitter.com/1KgxjgRw9A

— Raro Lae (@TheRaroLae) August 21, 2018