Before Dre Day: A Conversation with Anderson .Paak and Knxwledge
With the announcement of Dr. Dre's first official studio release in nearly 16 years, Compton: A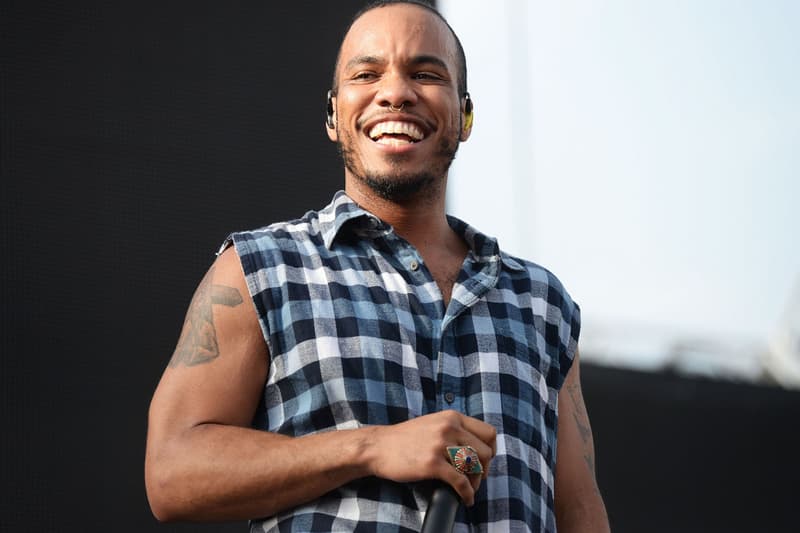 With the announcement of Dr. Dre's first official studio release in nearly 16 years, Compton: A Soundtrack by Dr. Dre, numerous questions emerged. Dre's still making music? Is this Detox? If not, will Detox still come out? Besides all the Detox-related inquiries, one might find him or herself asking another significant question: who is Anderson .Paak and why is he featured on six of the tracks? If you're an avid reader of our site, we'd expect you to already be familiar to who this artist formerly known as Breezy Lovejoy is. We've been following his music for over a year now and even premiered his most well-known single, "Drugs," which features an exclusive Q&A accompanying the video's release.
Nevertheless, we know some of you who aren't as deep into the realms of might not be as familiar with this talented artist or his material yet, so we will provide you with a little more background information about him. Anderson, real name Brandon Anderson Paak, is a singer-songwriter, producer and drummer from Oxnard, California and is based in Los Angeles. Paak's sound is a blend of soul, jazz, hip-hop, trap, funk, R&B, and rock, and he has currently released three albums, O.B.E Vol. 1, LOVEJOY and Venice through the labels Steel Wool and OBE. Other than his solo work, he's also produced and worked with other independent artists like Watsky, Dumbfoundead and Wax. .Paak's also one of TOKiMONSTA's artists and has collaborated with her several times to date. While we don't know why Dr. Dre specifically selected Anderson to be such a prominent part of an iconic project, we can't think of a better choice than Anderson to be that guy.
---
From left to right: DJ Premier, Anderson .Paak and Dr. Dre
---
Back in April when we attended Boiler Room's Stay True Russia in Moscow, we were blessed to be able to be the first to conduct an interview with NxWorries as a duo (told to us by their manager). They were part of a lineup some of the world's most talented beat architects, consisting of DJ Premier (who also contributed to Dre's Compton), Black Milk, Samiyam, Lapti, BMB Spacekid, Raumskaya, and KOVSH Beats. Although Anderson — who was swagged out in an authentic, black fur coat and a matching fedora — was the only vocalist to perform that night, his set with Knxwledge was beyond outstanding. .Paak's charisma and talent is easily distinguishable from that of the average rapper or singer's. Upon the completion of his performance, he was one of the few artists standing with the audience to watch the entire remainder of the show while others have secluded themselves backstage. Anderson was joyously dancing to the music of other artists and interacting with his (mostly new-found) fans. While we aren't certain whether or not he had already made that Dre connection then, it's definitely a surreal experience to witness this humble, independent artist move up the ranks with the big guys in such a short span of time.
Read our conversation with NxWorries below, where they share about how they met, their upcoming plans, some words of wisdom for up-and-coming artists and people in general.
How did you guys meet?
Anderson .Paak: I was a big fan on Knxwledge. We both had our individual careers, and it just started with first wanting to do a track together, then after doing a couple we were like, "yo, let's just do a project." Eventually we thought it would be more appropriate to make it a group.
How does NxWorries differ from your solo work?
Knxwledge: I think our work sounds like both of us as solo artists together, to be honest with you.
You guys still do solo work right now?
K: Oh yeah, 100%, that's like asking if we eat food by ourselves.
How did you guys get involved with Boiler Room?
K: Boiler Room are the homies. I did Boiler Room #48, I don't know what it's at now but they're dope.
A: Yeah, they hit us up and were like, "Want to go to Moscow?" and we're like, "F*ck yeah." It's been amazing and we're excited for it.
What does "stay true" mean to you?
K: "Stay true" to me is like "f*ck everybody and what they think," I'll play my sh*t anyways and I don't care if nobody dances. That's staying true to me: loving my sh*t for what it is.
AP: It means being fearless not caring about what anybody says or does, and sticking to what you believe in.
K: This n*gga said "fearless"! (Laughs)
AP: (Laughs) Yeah fearless, that's definitely what we are.
Your styles are quite different. Do you guys ever have any musical conflicts when working together?
AP: Not musically, but I think I pissed him off a few times, personality-wise.
K: Everybody pisses me off. This interview pisses me off. (Laughs) Nah man, but never musically; we don't hang around each other that long, we're too grown for that.
So what's next for NxWorries?
K: N*gga…n*gga! A full album, f*ck the EP sh*t, you know what I'm saying? F*ck not putting out music for five years then putting out five tracks. I hate EPs. It's going to be a full album; it's going to be the first one. We just got to make music videos and sh*t obviously. The music's almost there, so it'll be a full album.
Any other artists at this event here inspire you?
AP: It's really crazy to be doing this with your heroes. Everything moves so fast you rarely get a chance to really look at it from the outside, but man, it really is a blessing man. It's awesome — I'm excited and I'm super inspired by these dudes; super inspired by everybody here, even by the cats that I didn't know. It's super crazy and I'm really grateful.
Any words of inspiration for the people out there?
K: Be true to yourself and don't listen to anybody. (Laughs) On some real sh*t, do something with yourself man, honestly, you got to work at it. Just like, stock shelves or some sh*t — do what you got to do, be what you got to be, to be who you got to be.
AP: Literally, man, be yourself and be a real believer in yourself. If you're down, you got to get back up. A lot of people want this and they think it happens overnight, but there are no shortcuts, man. You got to work hard at what you do, 24/7. You got to really be like, 'f*ck partying, f*ck beefing , f*ck drugs, f*ck the money and all that sh*t. Love what you do and do your best. It should be like the air you breathe; do that sh*t man.
NxWorries is now on the '2015 Ready To Leave Now Tour' with Earl Sweatshirt.