National Portrait Gallery Honors Aretha Franklin with Special Exhibition
Featuring Milton Glaser's iconic poster of the late Queen of Soul.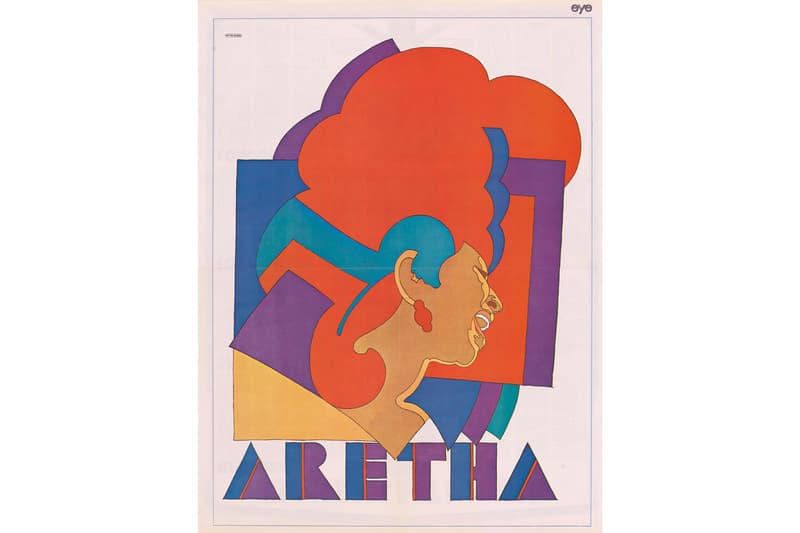 This past Thursday, Aretha Franklin passed away at the age of 76 from advanced pancreatic cancer at her home in Detroit. To pay tribute to the legendary singer's legacy, who has 18 Grammy Awards and a Presidential Medal of Freedom in her name, Smithsonian's National Portrait Gallery will host a commemorative exhibition this August.
One of the pieces to be displayed at the Washington D.C. institution is a colorful geometric poster portraying the Queen of Soul by seminal graphic designer, Milton Glaser, who is widely recognized for creating the "I ♥ NY" logo. "[The portrait] has an electricity, a pulsating rhythm, that you can just imagine that her voice had,"NPG associate curator Asma Naeem told Smithsonian Magazine. "Glaser's design—from the patterning, color, composition, and shapes, all suggest the amazing verve and energy of Aretha Franklin."
Glaser's 1968 poster alongside other iconic artworks will be on view at the National Portrait Gallery's Memoriam space on the first floor starting August 17 up until August 22.
National Portrait Gallery
8th St NW & F St NW
Washington, DC 20001