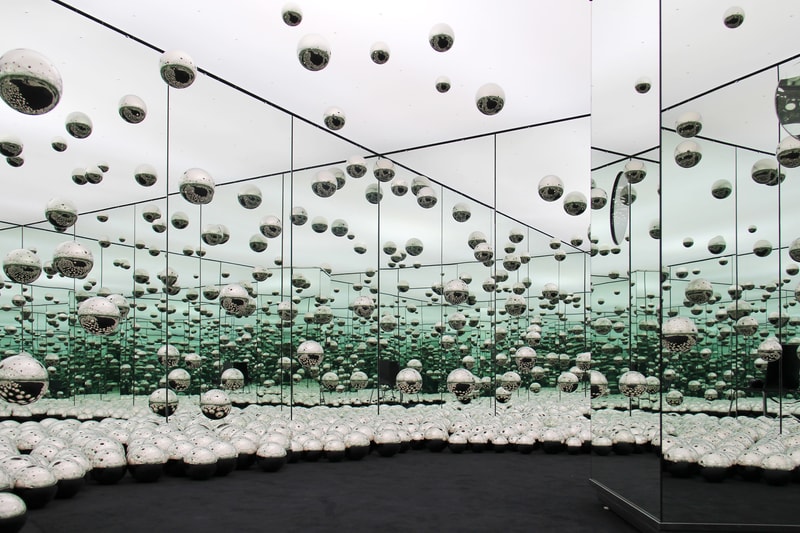 wndr museum Unveils New Yayoi Kusama 'Infinity Mirror Room' Installation
Tickets available now.
---
This past June, we announced that a secretive new institution called the wndr museum is set to launch a never-before-seen Infinity Mirror Room installation by famed Japanese artist, Yayoi Kusama. The fledgling Chicago establishment, which places a strong focus on contemporary art and science, has now released official details of the immersive Kusama piece, other experiences, and the museum's exact location.
Kusama's installation at wndr marks the first Infinity Mirror Room to be displayed in the city of Chicago. Entitled Let's Survive Forever, the experiential artwork features mirrored walls and suspended, reflective balls that draw upon the artist's ongoing concept of infinity. The piece is one of 20 interactive experiences offered to attendees. Other highlights include a room entitled the Forces of the Universe – Zero-Gravity Ball Pit that allows visitors to walk through a floating playground of colorful spheres and An Expanding Universe – Kinetic Sculpture which is a three-story installation that examines microscopic organisms.
"The wndr museum is a space where beauty and the imagination meet, featuring 20 experiences sprinkled along an engaging 45-minute tour best described as a new genre of 'museum culture,'" said the institution. "Think of Albert Einstein and Andy Warhol collaborating on an experience exploring the universe from the smallest matter to the infinite – that would be wndr museum."
The wndr museum officially opens to the public on August 17 for a limited, but undetermined amount of time for all ages. Tickets are now available for purchase at the wndr museum's official website, priced at approximately $32 USD each. Preview the Infinity Mirror Room above and let us know if you'll be dropping by.
wndr museum
1130 W Monroe St
Chicago, IL 60607