Vacation Share Their New 'Mouth Sounds #2699' Album
They also announce their new tour dates.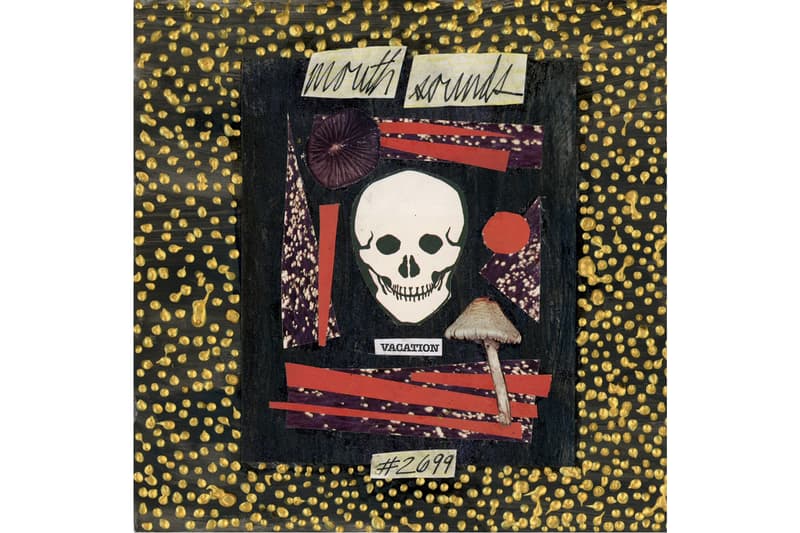 Vacation releases their new latest effort, Mouth Sounds #2699, via Let's Pretend Records. The Cincinnati-based rock band's new album clocks in just above the 30-minute mark. The album was engineered by John Curley of The Afghan Whigs. Mouth Sounds #2699 is the latest of the many projects the band has released over the last few months.
Stream Mouth Sounds #2699 below. Listen to the project and check out Vacation on tour.
Tour dates:
7/26 – Bloomington, IN @ Root Cellar
7/27 – Cincinnati, OH – MOTR
7/28 – Lexington, KY – Best Friend Bar
7/29 – Chattanooga, TN – DYWH
7/30 – Nashville, TN
8/1 – Louisville, KY @ Butchertown
8/2 – Evansville, IN @ PG
8/3 – Carbondale, IL @ PK's
8/4 – Milwaukee, WI @ Center St. Festival
8/5 – Chicago, IL @ The Burlington
8/6 – Kalamazoo, MI
8/7 – Detroit, MI @ Garden Bowl
8/8 – Cleveland, OH @ Mahall's
8/9 – Pittsburgh, PA @ Camp Clarke
8/10 – Lancaster, PA
8/11 – Gloucester, MA
8/12 – Salem, MA @ Opus
8/13 – Boston, MA @ Charlie's Kitchen
8/14 – NYC @ Mercury Lounge
8/15 – Philadelphia, PA
8/16 – New Brunswick, NJ @ Monty Hall
8/17 – Baltimore, MD @ Downsquares
8/18 – Washington DC @ Comet Ping Pong
8/19 – Columbus, OH @ Cafe Bourbon St.
8/20 – Dayton, OH @ Blind Bob's