Tyler, The Creator Reveals a Once-Private Instagram Account With 200+ 'Flower Boy' Posts
He secretly documented the LP's creation for over a year.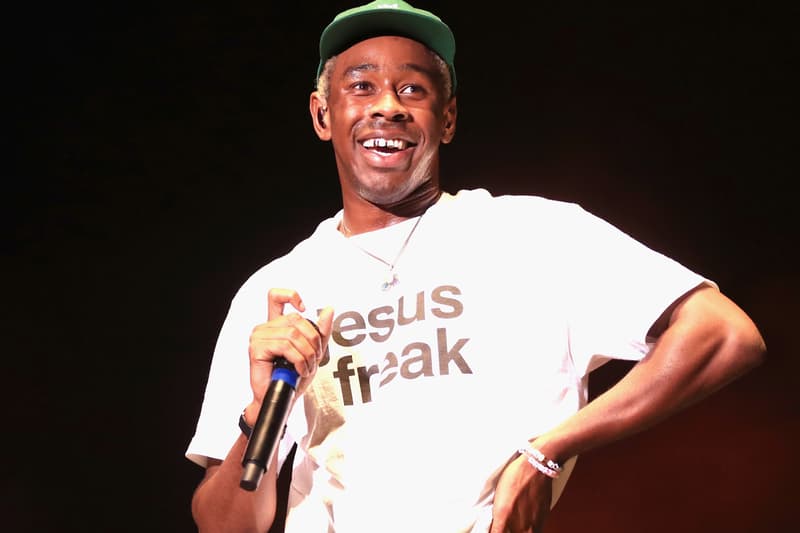 Prior to the 2017 release of his last studio album Flower Boy, Tyler, The Creator operated a secret Instagram account to document the creative process behind the project. For over a year, the "Peach Fuzz" artist used the private @scumfuckflowerboy account to post various videos and images from the Flower Boy studio sessions and other events that took place during that timeline. Now, to celebrate the album's one-year anniversary, Tyler has made the account public and shared its treasure trove of never-before-seen material with fans.
Notably, Tyler, The Creator's @scumfuckflowerboy account dates back to April 2016 and features previously-unreleased clips of Frank Ocean, the "Who Dat Boy" recording, Jaden Smith's "Pothole" performance, the project's final days of creation and more. "Last summer was the greatest time of my life, who knows whats next," reads a note attached to Tyler's most recent post. "Thank you to everyone who supported this." There's over 200 posts from the account, so diehard fans will have a lot to digest here.
You can check out some select clips from Tyler, The Creator's @scumfuckflowerboy Instagram account below, and check out the account for yourself to see every item.
For more, check out Tyler, The Creator's version of Lil Baby and Drake's "Yes Indeed."