UPDATE: Stan Lee Drops $1 Billion USD Lawsuit Against Former Company POW! Entertainment
For conspiring to steal his identity.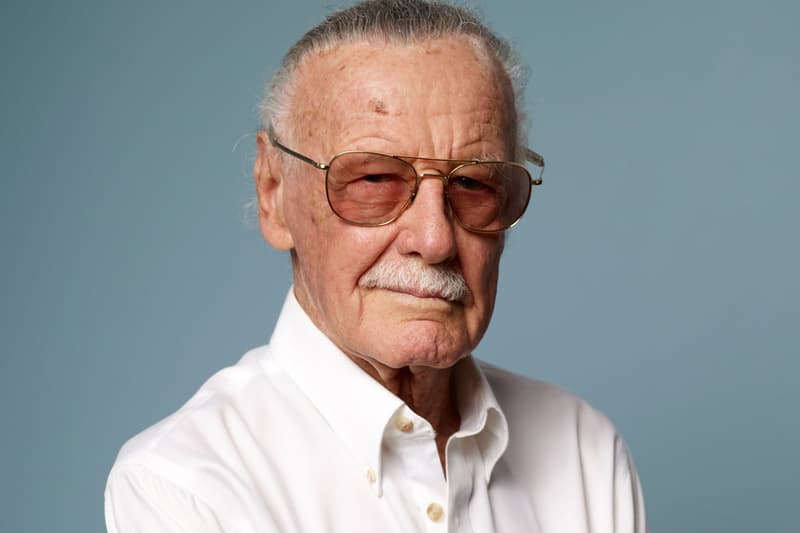 UPDATE: After filing a $1 Billion USD lawsuit against his former parent company POW! Entertainment, it looks like Stan Lee has dropped the suit, according to The Hollywood Reporter. The suit was initiated because Lee had alleged that POW! was conspiring a plan to steal his identity, name and likeness and somehow sell it to a Chinese entity. In response, Lee has said the following below:
"The whole thing has been confusing to everyone, including myself and the fans, but I am now happy to be surrounded by those who want the best for me," Lee said in a statement. "I am thrilled to put the lawsuit behind me, get back to business with my friends and colleagues at POW! and launch the next wave of amazing characters and stories!"
POW! CEO Shane Duffy also says, "We are ecstatic that this ill-founded lawsuit has been dismissed and we look forward to working with Stan again to develop and produce the great projects that were put on hold when the lawsuit was filed. We recently got together with Stan to discuss our path forward and we and Camsing are pleased with his overwhelmingly enthusiastic reaction."
Stan Lee is filing a $1 billion USD lawsuit against his former production company POW! Entertainment for allegedly conspiring the 95-year-old comic legend into signing over the exclusive rights to his name, identity and likeness.

The lawsuit deals with the 2017 sale of POW! Entertainment to China-based company Camsing International, a licensing agreement which would require the signature of Lee, who co-founded POW!. According to the lawsuit, Lee claims that the company's CEO Shane Duffy and co-founder Gill Champion failed to disclose the full terms of the sale, leading Lee to believe that the deal was non-exclusive, despite the agreement stating in plain text that it would give "the exclusive rights to use Lee's name, identity, image and likeness on a worldwide basis in perpetuity." Additionally, Lee was grieving over the death of his wife and suffering from advanced macular degeneration, resulting in him being legally blind and unable to read during the time. As such, the suit cites Champion and Duffy as "opportunists" who took advantage of Lee's vulnerable mental and physical state.

"Lee does not recall anyone reading the Illegitimate Document to him, and, due to his advanced macular degeneration, he could not have read it himself," Lee's attorney writes in the court document. "While the Illegitimate Document purports to contain Lee's signature, Lee never knowingly signed it. Either Duffy, Champion, Oliveraz [sic] or POW! (1) forged Lee's signatures; (2) lifted Lee's signature from another document and imposed it on the Illegitimate Document;  or, (3) someone, likely one of the Defendants, induced Lee to sign the Illegitimate Document by using a bait and switch tactic: telling Lee it was something else." Jerardo Oliveraz is Lee's former business manager, who is also being sued for fraud for $20 million USD.

The suit further argues that Lee would have never agreed to sign over exclusive rights to his name to Camsing International, citing the fact that Lee wouldn't give Disney the rights to his name when the studio bought Marvel for $4 billion USD in 2009.

It's also alleged that the company took over Lee's social media accounts and impersonated him without his knowledge. Today, Lee made his first real Tweet with a follow-up post asking his fans to protect him.

Help! Someone has hijacked my Facebook and Instagram. I want everyone to know whoever is writing them is a fraud and is impersonating me. How do I get them back? Can you guys help?

— stan lee (@TheRealStanLee) May 15, 2018

From now on, I will depend on you, my dear fans, to protect and defend me. I love you guys and am so happy I have control of my twitter account back. You guys are my true superheros.
Excelsior!
Stan

— stan lee (@TheRealStanLee) May 15, 2018
Join Our Discussions on Discord
The HYPEBEAST Discord Server is a community where conversations on cultural topics can be taken further.