Drake Earns Record-Tying Eighth Consecutive No. 1 Album on the Billboard 200 Chart
Just a few days after becoming the first artist to hit one billion streams in one week.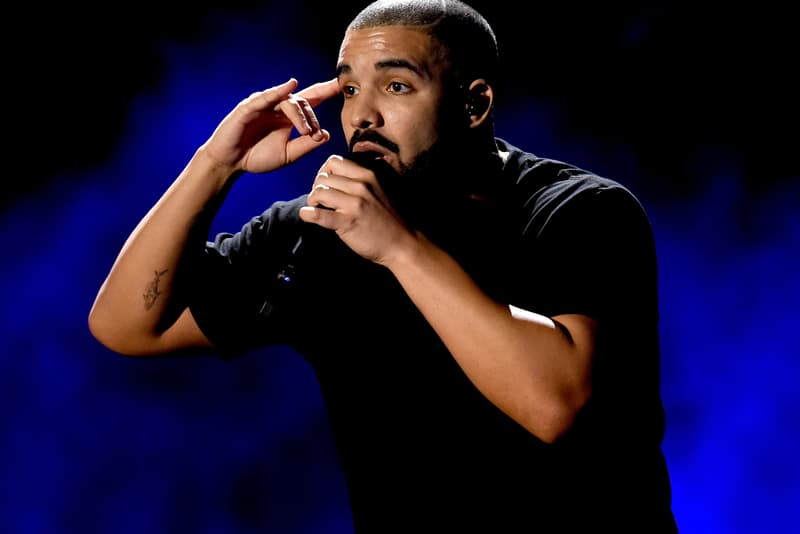 Just a few days after becoming the first artist to garner one billion streams in one week, superstar entertainer Drake now has his eighth consecutive No. 1 album atop the Billboard 200 chart. The only album to miss the top spot was his debut EP, So Far Gone, which peaked at No. 6 in 2009.
In yesterday's report, Billboard went on to detail just how monumental his run is, stating:
Drake ties Kanye West and Eminem for the second-most credited No. 1 albums among hip-hop acts in the history of the chart. Only JAY-Z is ahead of them, as he owns 14 chart-toppers. (Among all acts, The Beatles have the most No. 1s with 19.)
Drake has earned all eight of his Billboard 200 No. 1s consecutively, tying West, Eminem and The Beatles for the longest streak of No. 1s.
The 25-track Scorpion charges in with a new one-week record for on-demand audio streams generated by an album's songs: 745.92 million.
Drake now has four out of the 10 biggest streaming weeks for an album: Scorpion is No. 1, followed by 2017's More Life's debut frame (the No. 3 largest, with 384.84 million), More Life's second week (No. 6 with 253.49 million) and the opening week of 2016's Views (No. 7 with 245.09 million).
Industry sources previously confirmed to Billboard that Scorpion is the first album to spur 1 billion on-demand audio streams, globally, for its songs in a single week.
Scorpion's big bow of 732,000 equivalent album units is the biggest week for any album in 2018. It's also the largest since Taylor Swift's reputation, which started with 1.24 million units at No. 1 (Dec. 2, 2017-dated chart).
Scorpion's start of 732,000 units is the largest week for an R&B/hip-hop album since Drake's own Views launched with 1.04 million units at No. 1 (on the May 21, 2016-dated chart).
All 25 of Drake's 'Scorpion' songs are on the Billboard Hot 100, including seven songs in the top 10. "Nice for What" returns to No. 1 followed by "Nonstop" at No. 2, "God's Plan" (No. 4), "In My Feelings" (No. 6), "I'm Upset" (No. 7), "Emotionless" (No. 8), and "Don't Matter to Me" feat. Michael Jackson at No. 9. Drake has now surpassed Michael Jackson with a 30 top 10 hits.
In relevant news, Drake gave a surprise performance at the Wireless Music Festival this weekend in London, where he sported a custom OVO x Nike football kit (pictured above).
.@Drake claims 7 of #Hot100's top 10, breaking the Beatles' record, as "Nice For What" returns to No. 1 for eighth week https://t.co/jCNVJdvmDE pic.twitter.com/sZJRr1ZgaS

— billboard (@billboard) July 9, 2018