First Visuals of Chris Hemsworth and Tessa Thompson Surface from "Men in Black"
Back together again to fight aliens.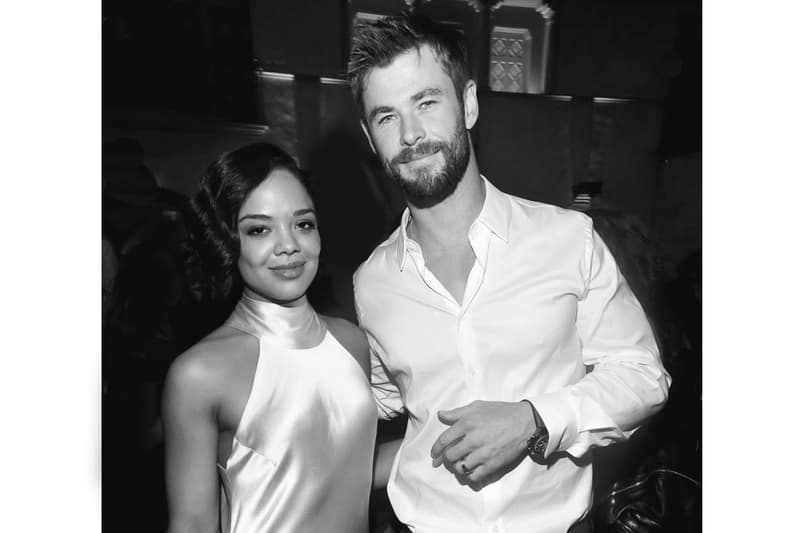 Tessa Thompson and Chris Hemsworth displayed great onscreen chemistry during Marvel's Thor: Ragnarok, which instantly put the duo into consideration for the upcoming Men in Black spinoff. The plot of the untitled film is still a mystery, but it has been reported that Hemsworth and Thompson's characters, Agent H and Em will be faced by an imposing alien threat of the global scale. They will be introduced to the head of MiB's U.K. branch, portrayed by Liam Neeson. The movie will be directed Gary Gray, known for his work on Friday and Fate of the Furious. Emma Thompson will reprise her role as Agent Zero, it is unclear whether Tommy Lee Jones or Will Smith will appear. Check out the production still below, and stay tuned for more news throughout production.
FIRST LOOK: Agent H and Em in MEN IN BLACK. pic.twitter.com/3nURaHsXyl

— Christopher Marc (@_ChristopherM) July 28, 2018