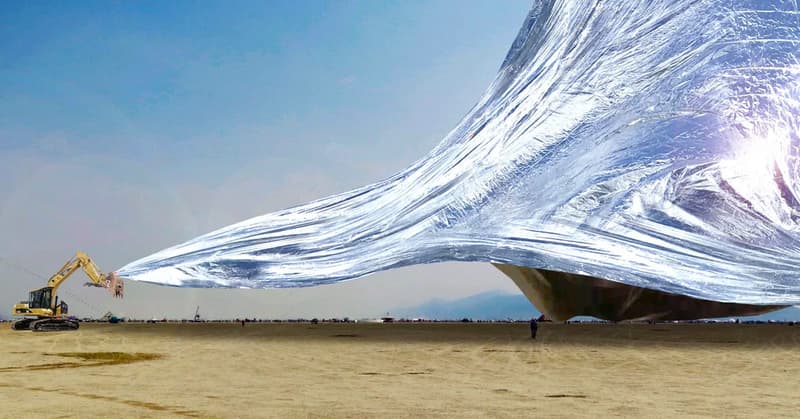 1 of 2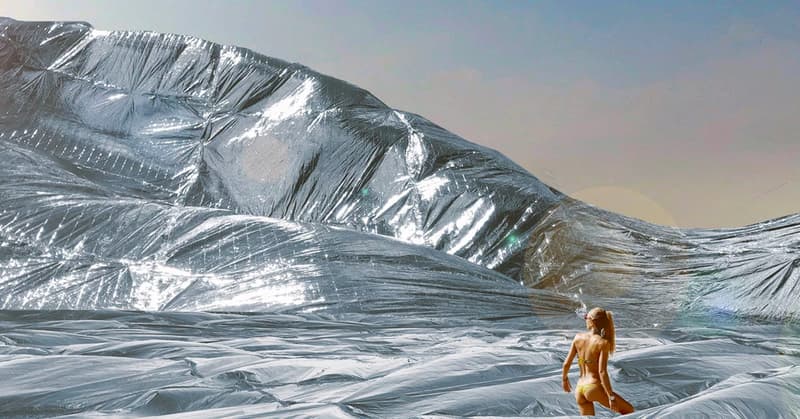 2 of 2
Giant NASA Space Blanket Planned to Cover This Year's Burning Man
Providing a chilled space at the desert festival.
---
With announcements of a giant reflective orb installation almost complete, this year's upcoming Burning Man festival looks to up the ante on large, reflective installation pieces. The latest installation proposal is a 10,000 square meter reflective silver NASA space blanket designed by Russia-based architect Sasha Shtanuk.
The large reflective blanket will be made of 3,350 ultralight polyester NASA space blankets, which will constantly change shapes to look like gigantic waves. The installation will also provide a chilly gathering space in the hot desert location, since the metallic silver side of the blanket reflects up to 97 percent of radiated heat.
To bring the project to life, Shtanuk has started an Indiegogo campaign to help raise funds for the materials and transportation of the giant NASA space blanket installation, which has a flexible goal of $17,500 USD.
For more art content, check out the winning images from the Best Drone Photography Awards 2018.