Miami's Eclectic Museum Garage Fuses the Creative Work of Multiple Design Firms
Five unrelated designs completely independent from the others.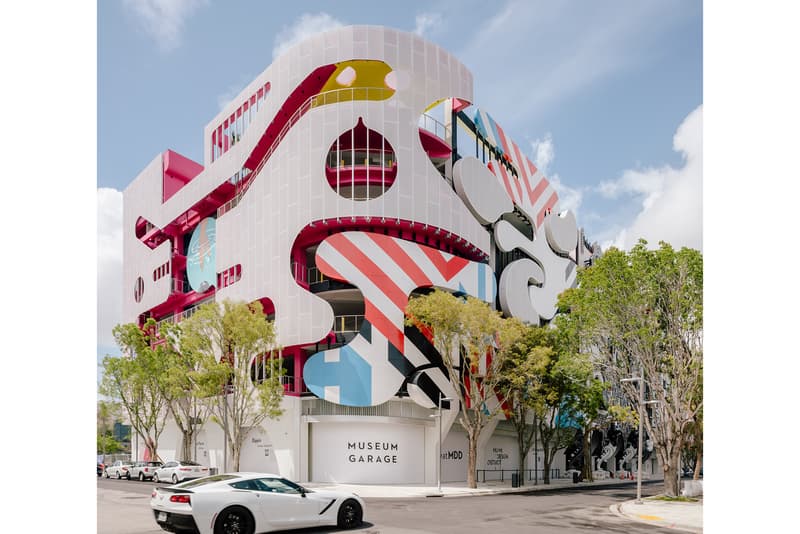 1 of 8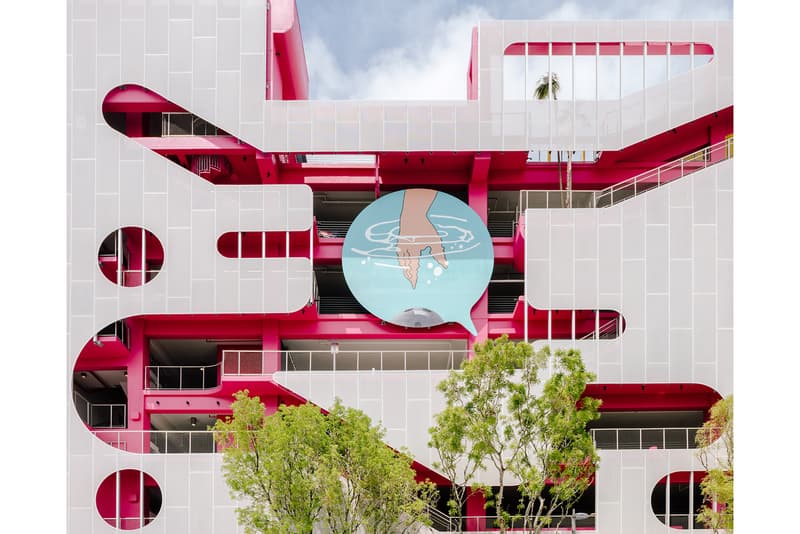 2 of 8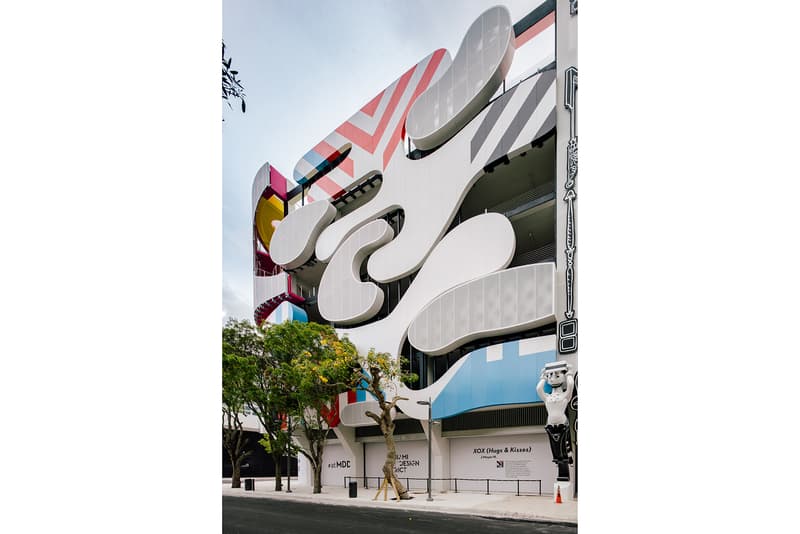 3 of 8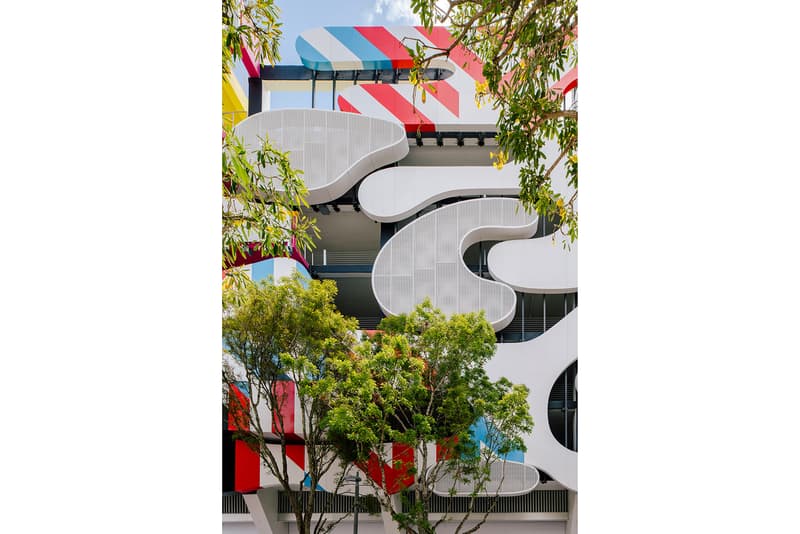 4 of 8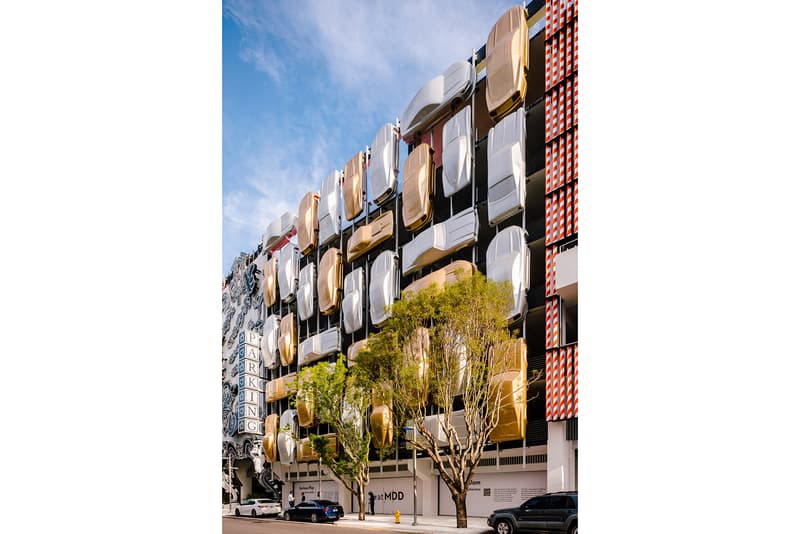 5 of 8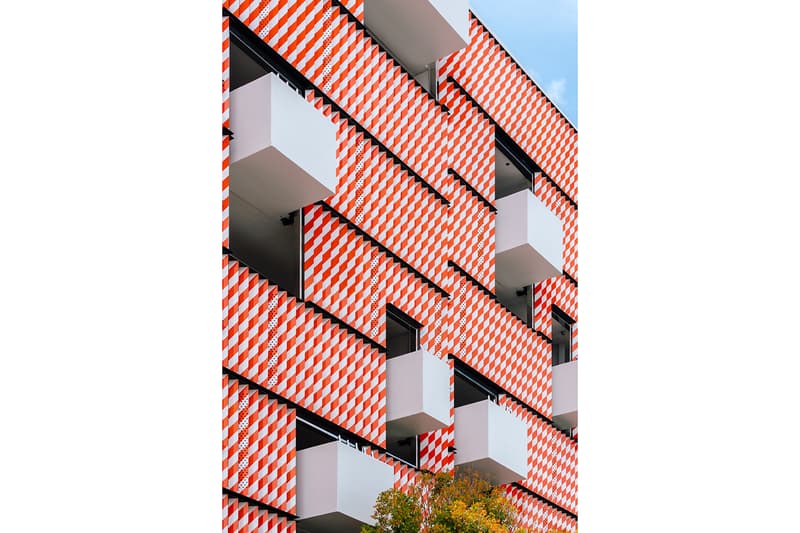 6 of 8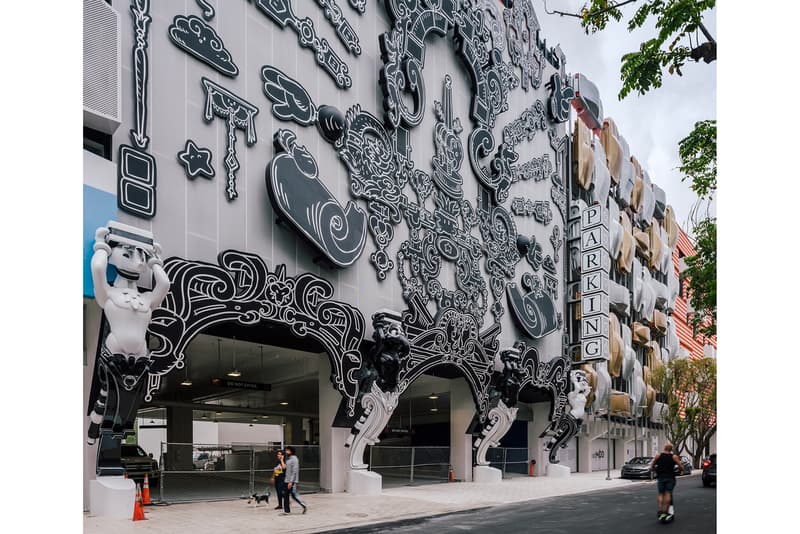 7 of 8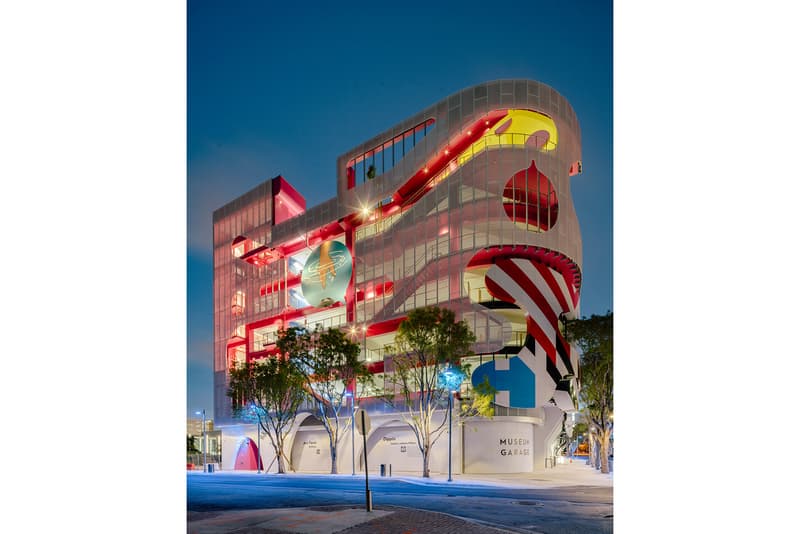 8 of 8
Taking up prime real estate in Miami's famed Design District is the Museum Garage — a peculiar seven-storey structure where a kaleidoscope of colors, prints and shapes come together in an almost nonsensical, yet stylized manner. Design firm Keenen/Riley was tasked with fabricating a distinct facade treatment in hopes of devising a structure completely unique unto itself. What transpired was a call to further explore the surrealist parlor game known as Exquisite Corpse. "Cadavre Exquis, as the game is known in French, involved a collection of images assembled by various artists with no knowledge of what the other artists have drawn, producing one image whose components don't necessarily match but flow together as one playful composition," the architect explained in a statement.
In turn, Riley approached four other groups to fashion their own work, granting each free reign to create a separate section wholly independent from the others. Berlin-based J Mayer H's "XOX" piece involved a jigsaw puzzle-esque formation in which red, white and blue shapes interlocked with one another in a "kiss and hugs" arrangement. New York's WORKac, on the other hand, created a pink ant farm aesthetic comprised of open gaps and curved areas, allowing a peek into the building's spacious interior. Spanish firm Clavel Arquitectos were the masterminds behind "Urban Jam," depicting a busy traffic gridlock formed using 45 gold & silver metallic cars. The aforementioned Keenen/Riley group also chipped in with its orange and white-patterned "Barricade" concept, encompassing stainless steel & concrete panels put in place to resemble traffic barriers. Lastly, the black and white Japanese anime-style caricatures — elephants, gargoyles and caryatids — constructed by French artist Nicolas Buffe provided a whimsical twist to the gargantuan complex.
Catch a closer look at the gallery above and for more design news, colette's Sarah Andelman recently gave a tour of her Catskills cabin home.