Kid Cudi Talks Rebirth, More 'Kids See Ghosts' Albums & A.P.C. Collab
"Creating is making me happy again."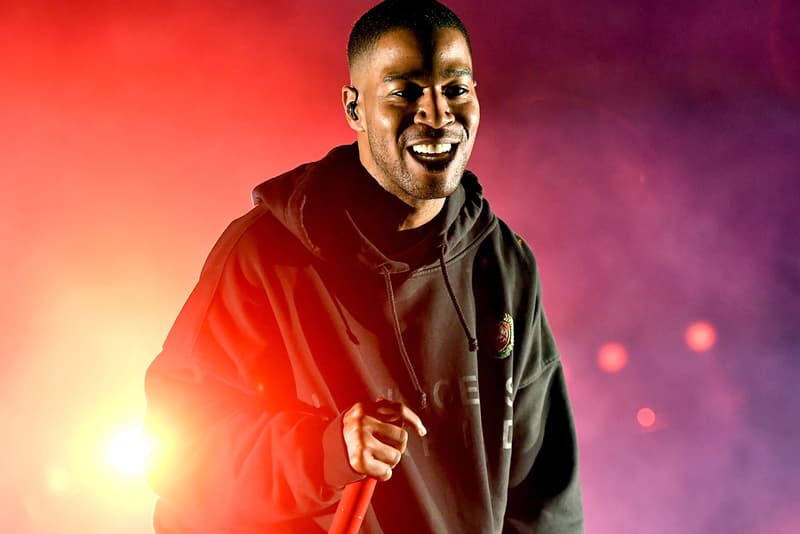 Over the years, Kid Cudi has laid an inspirational foundation through his melodies, honesty and personal experiences. In addition to being an advocate for mental health through his own battles, the humming sensation has fortunately reached a state of happiness that's evident within the recent Kids See Ghosts album alongside Kanye West. In a recent talk with Billboard, Cudi sits down to discuss the journey to find his current state of happiness in addition to what he's working on at the moment and plans for more Kids See Ghosts projects.
Read some excerpts from the interview below. You can read the entire interview at Billboard.
The joy you get working with Kanye has always shone through in your collaborative efforts, no matter what the project has looked like, but you've also seen each other through some tension. How have you felt fed by that partnership throughout your career, and do you feel like it's still progressing?

Oh, man. I think me and Kanye are always going to make awesome shit together. We just have this chemistry that's undeniable, especially when we have to fight for it with each other. It's really easy for us. Kids See Ghosts did take us a little over a year-and-a-half to just get it tight and where we wanted it to be, but the actual songwriting process and putting the songs together wasn't really hard. Me and Ye, we click like that musically. But – I was just talking about this with Jaden [Smith] today – it was still the pressure of going toe-to-toe, line for line with Ye, and that was heavy for me. At first, when he mentioned he wanted to do the album, I didn't know how serious he was. But I was real serious about it. Months went by, and we just kept working on it and chiseling away at it. It was funny to us when people were talking about how the album was rushed or last-minute. I knew what it took. I was there the whole time.

Was the album always intended to be seven songs?

It was always seven. There are some songs that we didn't use that I'm hopeful we can put out later. But the plan is to do more Kids See Ghosts albums.

How and when did you come to the realization that you're good, or whatever "good" meant for you?

It was this year, around my birthday [in late January]. I'm the best I've ever been in my life. I realized I was genuinely happy, and there's nothing really going on in particular. Just being 34, to be still doing what I love. Taking care of my responsibilities, and my daughter's good and my family's good. Creating is making me happy again. I've been working on this TV show secretly for four years. I'm [in early development] on a pilot and getting it right. Monkeypaw Productions is [in talks to] produce it – Jordan Peele's company. I've got this little collaboration I'm doing with [the French clothing brand] APC that's coming out soon. I definitely know myself better than I ever have. I've arrived at this point of feeling 34. When I was 30, I didn't feel 30. I still felt younger than my age. I felt like I was going to get some type of wisdom, something was going to hit me when I turned 30. It didn't happen. It came a little later for me, but it's here, and it feels great.

Legacy and influence are really difficult things to unravel in the moment, especially for an artist as young as you are, but you mentioned Jaden earlier, and I think he's one of a handful of rap artists younger than you who list you as a major influence. You've granted a lot of permissions through your openness and emotional aesthetics, and I'm wondering how you look out on all of that now.

It was my intention to inspire, to change things. I wanted to infect the game with my energy and my beliefs on how to create music. My rules. I didn't know how many people would catch on, but I knew the right people would. The thinkers. It's 2018, [and] we're talking about music I made 10 years ago. That's wild. I've influenced people, and it makes me feel good about the stuff that I've done. I don't think about sales. I'm in a good place creatively, and it's a beautiful thing to know that there's people still out there that want to listen to what I've got to say. I've never really thought about my legacy too much. But things are going to get a lot more trippy, and I'm into that. I like where we're headed.
In related Cudi news, you can check out the limited Kids See Ghosts military blanket.