Kendrick Lamar Announces 'DAMN.' Pop-Up Shop Locations
Exclusive K-Dot goods to hit 17 cities across North America.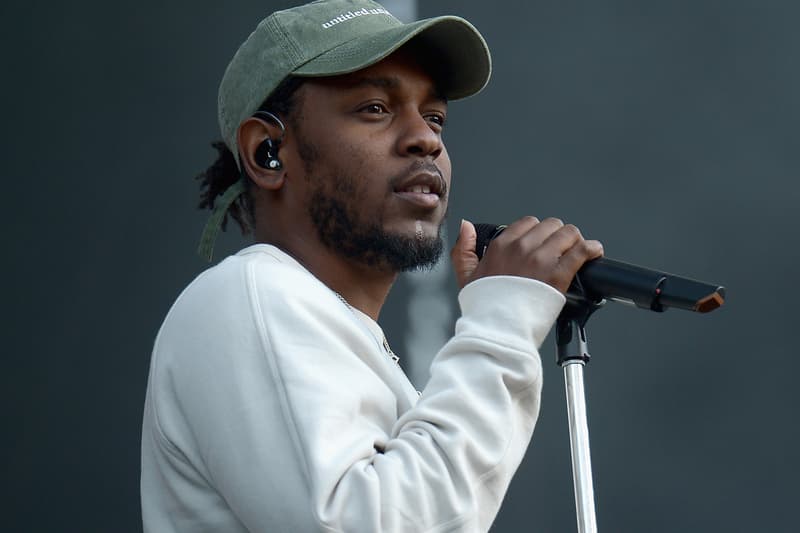 Last week, TDE's own Kendrick Lamar shared a link on Twitter to THEDAMNPOPUP.com, directing his followers to a bare page with a logo of the United States spinning counterclockwise. Unfortunately, not much information was available but as of today, the site has been updated with many new details.
It now appears that a traveling DAMN. pop-up shop will begin hitting major U.S. cities across the nation this summer to align with Kendrick's concert dates. Unfortunately, not every city on his tour will get a pop-up but it's likely the goods will be available online in the weeks to come.
Check out all DAMN. pop-up cities and locations here.
7/14 @ BLK MKT in Dallas
7/15 @ The Tipping Point in Houston
7/17 @ 117 MLK Jr. Drive in Atlanta
7/19 @ UBIQ in Philadelphia
7/20-23 @ 39 Spring Street in New York
7/21 @ UBIQ in Washington, DC
7/22 @ Concepts in Boston
7/25 @ Livestock in Toronto
7/27 @ Notre in Chicago
7/29 @ Abstract in Denver
8/1 @ Alive & Well in Seattle
8/2 @ Livestock in Vancouver
8/4 @ 45 Wentworth Place in San Francisco
8/5 @ Institution in Las Vegas
8/6-11 @ Blends in Los Angeles
8/24 @ TBD in Montreal
9/2 @ TBD in Miami