7 Most Memorable Musical Performers at the ESPYs
Drake, Chance The Rapper, Lebron James, Destiny's Child & more.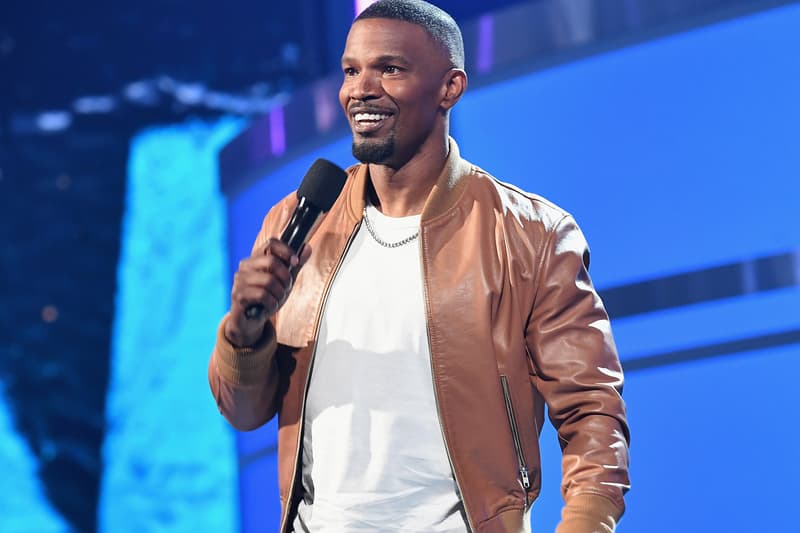 Chance the Rapper's phenomenal dedication to the late, great Muhammad Ali at the 2016 ESPY Awards reminded us of how many other great performances there have been throughout the show's history. Although it is a "Sports Performance Yearly Award" broadcast, some of these moments are more memorable than those hosted by music award shows. Since its inaugural segment in 1993, the show has been styled similarly to the likes of the GRAMMYs and the Academy Awards but has a more informal, relaxed style which allows for comedic and satirical sketches. Perhaps these sketches and performances have been so unforgettable due to the amount of freedom the artists and musicians are allowed to have with them. We picked out seven of our favorite musical performers who have graced the ESPY stage below.
Jamie Foxx (2003, 2004)
Jamie Foxx proved he was one of the best musicians around during the 2003 ESPY Awards when he performed his tennis ball-themed, over-the-top R&B serenade to Serena Williams. Foxx's hosting was so good that he came back for another round the following year with an even more over-the-top and legendary set, complete with a grandiose tennis ball bed.
Destiny's Child (2005)
Destiny's Child, aka Beyonce, Kelly Rowland and Michelle Williams, performed their 2004 smash hit "Lose My Breath" at the 2005 ESPY Awards. Before their pyrotechnics-assisted performance began, the ladies declared: "No matter the game, there can only be one winner."
Lebron James (2007)
Although Lebron James is not a professional artist, musician or dancer, the then and current Cleveland Cavalier player performed a version of Bobby Brown's 1989 hit "My Prerogative." King James (who was sporting Hammer pants, gold chains and a Gumby haircut) sung, dance and also co-hosted the ESPYs with Jimmy Kimmel that year.
Justin Timberlake (2008)
Not only has Justin Timberlake had musical experience, he's also got a lot of experience as in television, such as his gigs on Saturday Night Live. He demonstrated prowess in both fields during the 2008 ESPYs, where he gave a memorable opening monologue and performed "I Love Sports" with backing by by NBA player Greg Oden on piano and a gospel choir.
Stevie Wonder (2009)
During the 2009 ESPY Awards, Stevie Wonder played a jazzy piece on the piano, letting the crowd know about the importance of music. He then presented the Best Team award to Kob Bryant and the Los Angeles Lakers. It was a short segment compared to the rest but it's nice to hear Wonder's musicianship on the sports award show.
Drake (2014)
There were great performances in the past, but it was Drake's 2014 ESPYs performances and hosting that really broke the Internet. Drizzy sang a "B-side" to Queen's "We Are The Champions" titled "Honorable Mentions," which was dedicated to those who do not come in the first place. The 6 God performed a duet with Brian McKnight titled "Side Pieces" and also sang the Frozen hit "Let It Go" as Manny Pacquiao. He even starred in a short with Blake Griffin where Chris Brown — with whom the Toronto rapper then had a beef with — appeared as a surgeon to remove Drake's appendix.
Chance The Rapper (2016)
While most of the performances in the past have been quite humorous and lighthearted, this year had a much more serious one. In commemoration of Muhammad Ali, who passed away in June, Chance the Rapper honored the icon with a performance of a new original song. He was joined by Donnie Trumpet & The Social Experiment as well as "Sunday Candy" singer Jamila Woods.