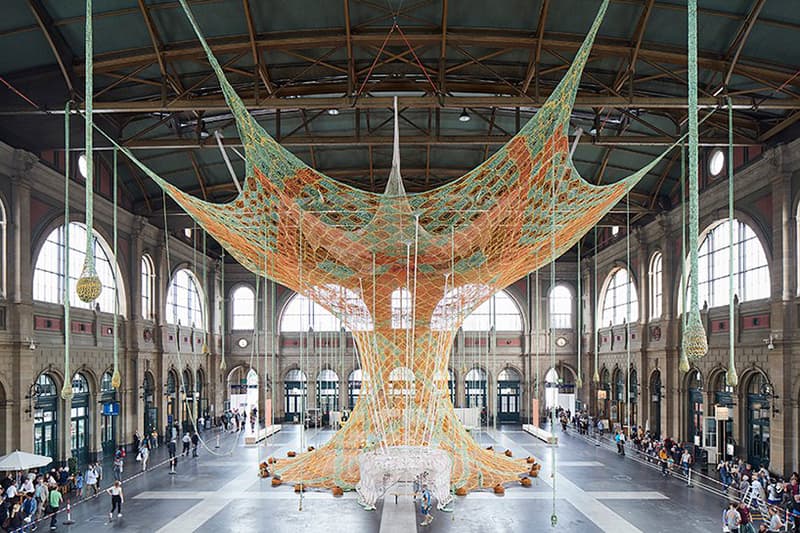 1 of 3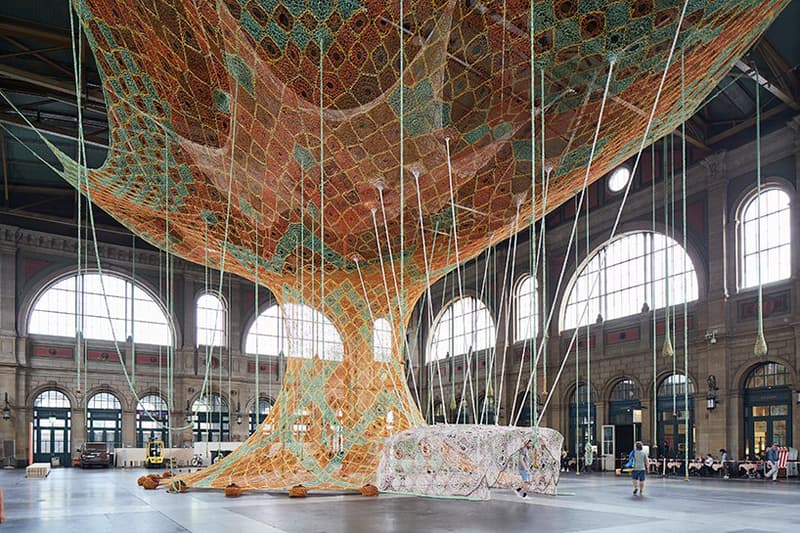 2 of 3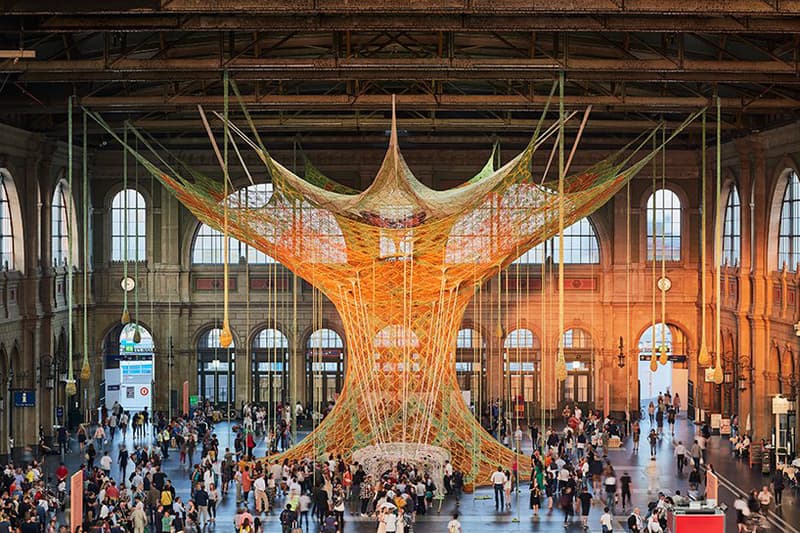 3 of 3
Artist Ernesto Neto Unveils Twenty-Meter High 'GaiaMotherTree' Knit Installation
Bringing the spirit of the Amazonian rainforest to Zurich's Central Station
---
Continuing his exploration of the indigenous living in the Amazon, Brazilian artist Ernesto Neto recently unveiled his latest GaiaMotherTree installation inside Zurich's Central Station.
Organized by the Fondation Beyeler and created in collaboration with the Huni Kuin tribe located near the Brazilian border with Peru, the project is a twenty-meter high knit sculpture that reaches the ceiling of the station's concourse. Hand knit, the large form art piece is made up of brightly color knotted cotton stripes and resembles the form of a mystical majestic tree. The artist notes that the installation was designed to "slow down our time, for us to have time to breathe and feel life inside of us," people passing through the station can sit at the base of the tree making it a place of interaction and meditation. Working together with the Huni Kuin tribe, Ernesto hopes to spread the spiritual connection with nature that comes with the culture, customs, values, and aesthetic sense of the indigenous tribe.
Check out the GaiaMotherTree knit installation and Ernesto Neto talking about his latest project above.
For more art, Daniel Arsham recently teased his upcoming "3018" exhibit with an eroded DeLorean sculpture.