Conor McGregor Pleads Guilty to Disorderly Conduct for UFC 223 Attack
"I want to say to my friends, my family, my fans—thank you for your support."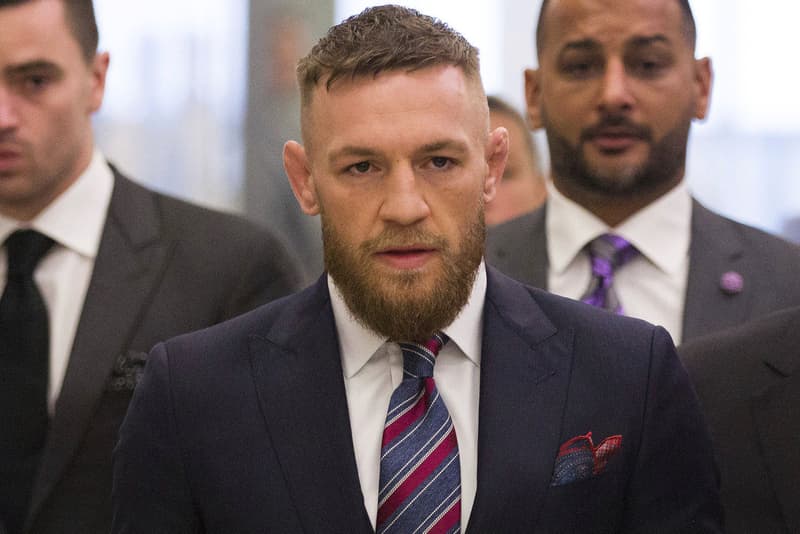 After being arrested and charged with 12 criminal charges and two felonies following his UFC 223 bus attack, Conor McGregor recently pleaded guilty to disorderly conduct.
The Irish professional MMA star was caught in a legal battle after crashing a pre-fight press event at Brooklyn's Barclays Center in April and for attacking a bus full of fellow fighters. With a plea deal worked out, McGregor was sentenced to community service, mandated anger-management treatment and forced compensation to the bus company for the damages he caused. The fighter will not have a criminal record as a result of the incident and avoided the up to seven years in prison he could have faced. Outside of the courtroom, McGregor said, "I just want to say I'm thankful to the D.A. and the judge for allowing me to move forward, I want to say to my friends, my family, my fans—thank you for your support."
No word yet on how this will affect the MMA star's career, but watch a clip from Conor McGregor's sentencing below.
In case you missed it, an artist created a $66,000 USD Conor McGregor sculpture for the MMA fighter's 30th birthday.
BREAKING: Mixed martial arts star Conor McGregor pleads guilty to disorderly conduct in exchange for community service.

— The Associated Press (@AP) July 26, 2018
NEW: UFC star Conor McGregor pleaded guilty to misdemeanor disorderly conduct stemming from a melee at Brooklyn's Barclays Center in April. He was sentenced to community service and anger management. https://t.co/7J300zTUfs pic.twitter.com/5nmAkZ0uw5

— ABC News (@ABC) July 26, 2018